28 DOBE- Day 18: The Farmer, Benjamin Banneker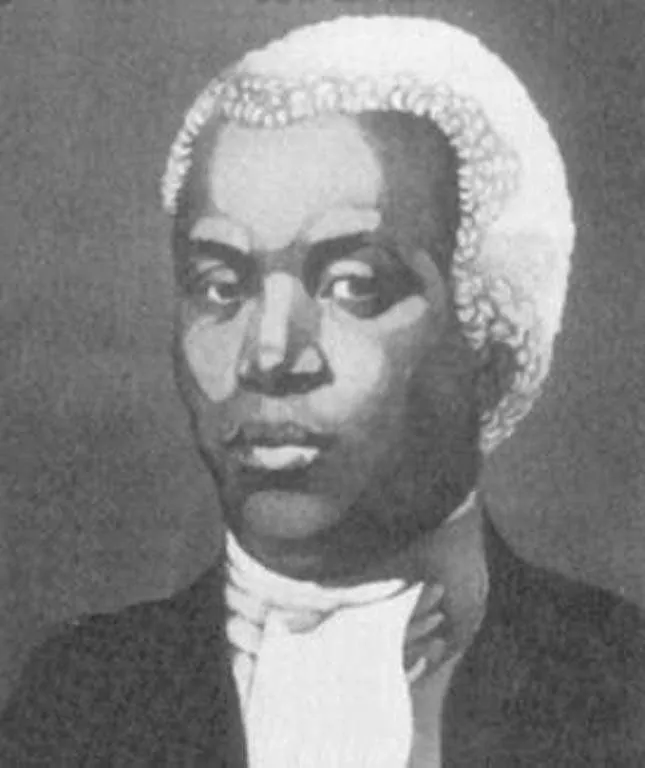 [vc_row][vc_column][vc_column_text]
28 Days of Black Excellence
An ongoing series for the entire 28 days of Black History Month that showcases the inventions, the people, and culture that makes people of the African diaspora so excellent.
[/vc_column_text][vc_separator color="green" border_width="3″][vc_column_text]Benjamin Banneker was born on November 9, 1731, in Ellicott's Mills, Maryland. A free black man who owned a farm near Baltimore, Banneker was largely self-educated in astronomy and mathematics. He was later called upon to assist in the surveying of territory for the construction of the nation's capital. He also became an active writer of almanacs and exchanged letters with Thomas Jefferson, politely challenging him to do what he could to ensure racial equality. Banneker died on October 9, 1806.
Banneker's grandmother had been an indentured slave, indentured for being falsely accused of theft. After she gained freedom, she hired several slaves, then freed them as soon as she could. One of those former slaves, Bannke, she married. This, of course, was illegal. Her daughter, Mary, did the same thing—married an African slave that had been freed.
Banneker was brilliant from an early age, constructing a clock from his drawings and calculations, even with only seeing two or three during his young lifetime. He constructed accurate sundials and calendars. Self-taught, he began making a reputation for himself around Maryland, in a town with two-hundred free blacks and thousands of whites.
Once Banneker's father passed away, he took control of the family's tobacco farming business.
Because of his budding renown, Banneker was approached by the Ellicott family, a family of entrepreneurs who had made a living by building gristmills.
RELATED: 28 DOBE- Day 14: The Beast, Jack Johnson 
George Ellicott loaned Banneker numerous books on astronomy and navigation, amongst other subjects. George's cousin eventually hired Mr. Banneker to help chart the nation's new capital city, which worked well until Banneker suddenly fell ill from a mysterious disease after three months of work.
Banneker's true genius came from his detailed, painstakingly-researched almanacs, which sold for six consecutive years, 1792-1797. The almanacs provided details about the landscape, medical information, literary pieces, and even tidal information, for fishermen. Banneker even provided info on bees and predicted a 17-year locust cycle!
Banneker, a strong proponent of equal rights and giving blacks a chance at acquiring their freedom, which makes sense as he was the spawn of so many freed slaves, reached out to Thomas Jefferson asking him to allow them to "readily embrace every opportunity to eradicate that train of absurd and false ideas and opinions which so generally prevail with respect to us." It was due to this letter that Jefferson responded so positively to the young man's requests, which ultimately led to his getting permission to craft such amazing almanacs.
After sales of his almanacs died off, Banneker had to sell off his farm and its business in order to make ends meet. He passed away in his sleep at the age of 74. At his death and funeral procession, mourners were shocked to see his cabin and nearly all of his work was destroyed in a fire, though no one ever determined how said fire happened, leaving much of Banneker's brilliance lost forever, tragically.
The things that were saved, the timeless, valuable nuggets of information that were saved have helped keep the brilliance of the man enshrined in black excellence. That's something we can all be proud of. [/vc_column_text][/vc_column][/vc_row]