3 Things To Know About The Richest Black Man (Black Person) In America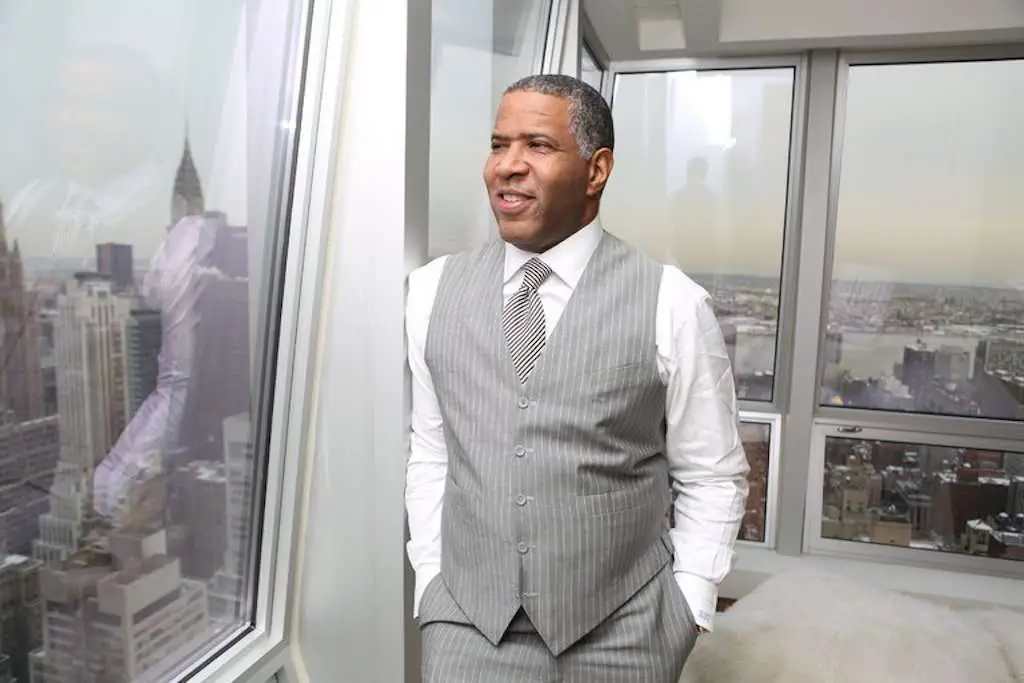 If we asked you who the richest black person in America is, would you say Oprah? Or Jay Z? Or Micheal Jordan? If those were your answers, you would be wrong. The richest black man in America, and the richest black person, according to Forbes, is Robert Smith. His net worth is an estimated $4.4 billion.
If you're unfamiliar with the tech tycoon, we have 3 quick things to know about him.
He made his money investing in tech– Smith is the founder of Vista Equity Partners, a private equity and venture capital firm that exclusively focuses on the enterprise software, data and technology sectors.  Although he was a chemical engineer, an investment banker, and oversaw over $50 billion in merger and acquisition activity while working for Goldman Sachs, most of his wealth is attributed to Vista Equity and the outstanding years it has had since its founding in 2000. The firm is now considered "America's fastest-growing private equity firm, managing $31 billion across a range of buyout, credit and hedge funds."
RELATED: The Missing Black CEO
He is a product of a household that put education first– Both of Smith's parents were Ph.D.'s and school principals in Denver. The importance of education was instilled in him at a young age, and he attended Cornell University to study chemical engineering. He then attended Columbia Business School in 1992 for his MBA and graduated with honors. He  is a member of the nation's preeminent black fraternity, Alpha Phi Alpha.
He was the first black American to sign the Giving Pledge– "I will never forget that my path was paved by my parents, grandparents and generations of African-Americans whose names I will never know," Smith wrote when he became the first black person to sign the Giving Pledge, a campaign to encourage wealthy people to contribute a substantial amount of their wealth to philanthropic causes. With that signature, Smith committed to giving half of his net worth to charity during his lifetime. His contributions so far include the $20 million to the National Museum of African American History and Culture in Washington D.C, $2.5 million to the Prostate Cancer Foundation to focus research on African-American men and aid veterans who are battling prostate cancer, and much more.
Now, that's black excellence!