5 Times Beyonce Was Inspired By African Cultures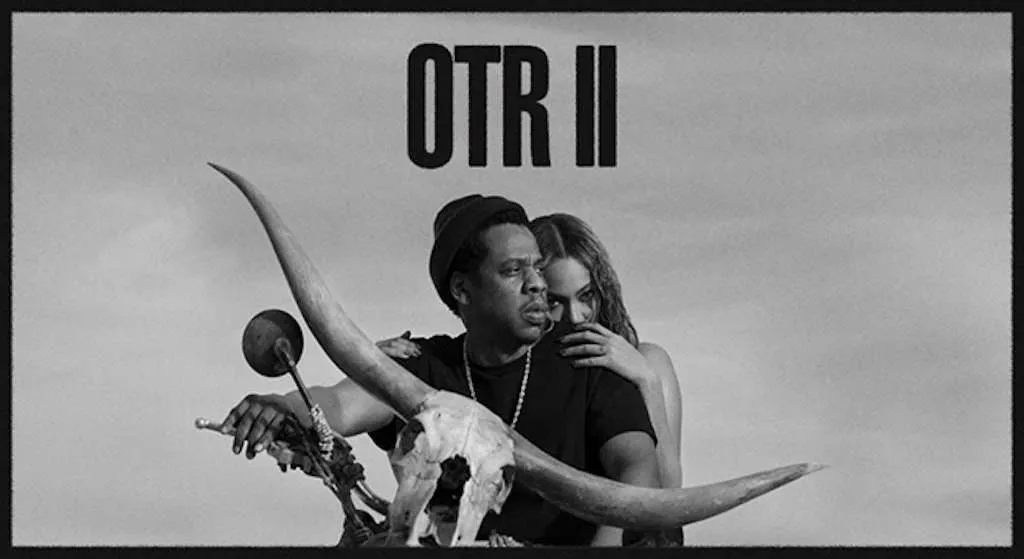 Queen Bee and Jay Z recently announced tour dates for one of the most highly anticipated tours of the year, OTR II. What also made news is the cover art for the tour, which took inspiration from a classic Senegalese film. This, of course, was not the first time Beyonce has taken inspiration from various things in African cultures.
Here are few examples.
1. Oshun at the 2017 Grammy Awards
Oshun is a very important deity in the Yoruba religion in West Africa. She is "the deity of the river and fresh water, luxury and pleasure, sexually and fertility, and beauty and love."  At her 2017 Grammy performance, Beyonce paid a tribute to Oshun, draped in golden yellow, and surrounded by femininity and motherhood.
Oshun's inspiration shows up also in Beyonce's Lemonade, specifically the video for "Hold Up,"
https://www.instagram.com/p/BQb7Kqzgr0W/?utm_source=ig_embed
https://www.instagram.com/p/BQx2AV0haKc/?tagged=holdupbeyonce
2. Tofo Tofo Dance Group from  "Run the World (Girls)"
Beyonce was so intrigued by the Tofo Tofo dancers from Mozambique and their special dance, her team searched for them for four months and flew them out for the music video shoot for "Run the World (Girls)." Speaking of why she wanted to work with the amazing dancers, Beyonce said, "There is nothing that can stop them from dancing. I love to surround myself with that type of energy. That's the reason you perform."
RELATED: The Story Behind Tiffany Haddish's Stunning Oscar Dress 
3. African face and body paint in Lemonade
Beyonce worked with Nigerian artist Laolu Senbanjo extensively for the tribal body art that was used in various videos from Lemonade. Laolu told Essence that Beyonce specifically picked him to work on Lemonade. "I call it "The Sacred Art of the Ori." I sit down with my knees on the canvas, and I try to interpret the essence," he added, "Your Ori is pretty much your importance."
4. Senegalese movie artwork for OTR II Tour Announcement 
Djibril Diop Mambety's 1973 film Touki Bouki tells the story of Mory and Anta, two lovers who plot to escape Dakar for Paris and face a series of setbacks. This movie is considered one of the most important films of Senegal (and Africa at large), and placed at #52 in Empire magazine's "The 100 Best Films of World Cinema" in 2010.
https://twitter.com/ajindey/status/973278296401240069?ref_src=twsrc%5Etfw&ref_url=http%3A%2F%2Fwww.africanews.com%2F2018%2F03%2F13%2Fsenegal-film-classic-inspires-beyonce-and-jay-z-tour-art%2F&tfw_creator=africanews&tfw_site=africanews
https://www.instagram.com/p/BgOcB2slHoQ/?utm_source=ig_embed
5. African designers for various looks and projects
Beyonce is known for working with designers from different African countries. Some of the designers she has worked with or have supported include Ivorian fashion designer Loza Maleombho, Senegalese designer Selly Raby Kane, and South African Maxhost by Laduma.
On top of that, Beyonce is constantly rocking African inspired outfits. Here is a nice list of "13 Times Beyonce Killed It In African Inspired Looks."  
There is no denying different African cultures have had a huge influence in Beyonce's fashion, music, and general aesthetic. Although there has been some controversy as to whether Beyonce is guilty of cultural appropriation or not, there are many factors to consider before accusing somebody of cultural appropriation, especially when dealing with somebody of the African Diaspora.
We will leave that for another discussion.