Amid Dwindling Number of Black Fortune 500 CEOs, One Stays On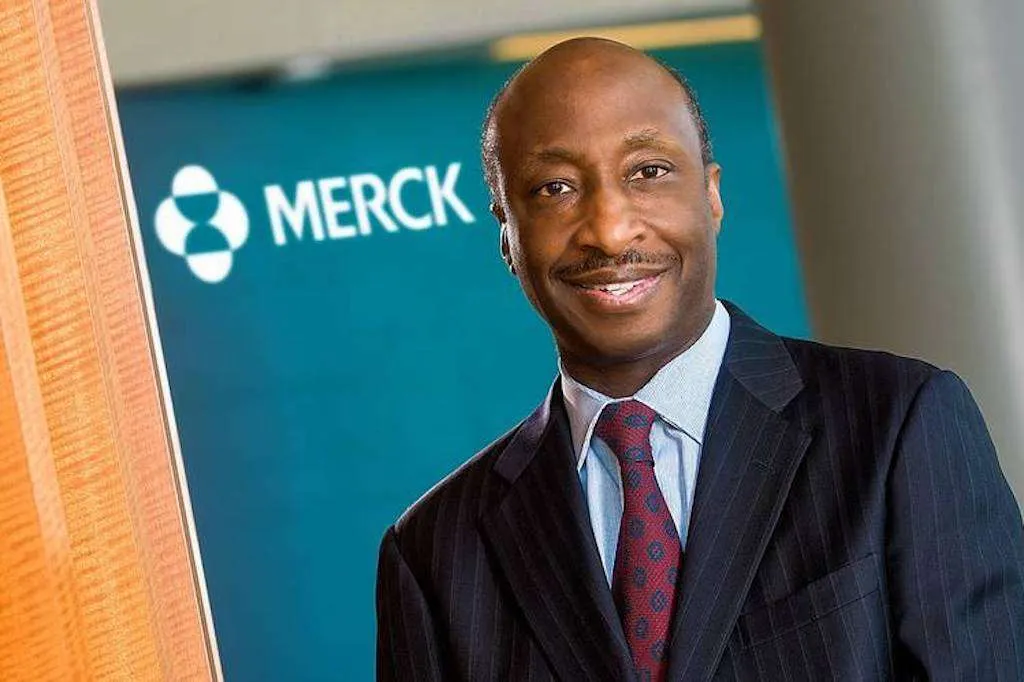 The chief executive officer of Merck & Company, who is one of only three black Fortune 500 CEOs in the nation, will stay on the job past 2019. Kenneth Frazier, CEO of Merck since 2011, would have been subjected to the company's mandatory retirement policy when he turned 65 in 2019, but the board recently scrapped their policy to keep Frazier at the helm.
"CEO succession has been our top priority and removing the mandatory retirement policy enables the Board to make the best decision concerning the timing of that transition," said Leslie A. Brun, lead director, speaking for Merck's Board of Directors. "Ken's unwavering dedication over the years to Merck's mission of delivering innovative medicines and vaccines has helped drive value for shareholders and patients. We look forward to Ken's continuing leadership and the impact it will have."
Frazier was thrust in the national spotlight last year when he criticized President Donald Trump's response to a white supremacist rally in Charlottesville, Virginia and stepped down from Trump's American Manufacturing Council. Frazier was the first of several executives to do so.
RELATED: The Missing Black CEO
A young woman died, and several people were injured during the 2017 rally when white supremacists and sympathizers clashed with counter protesters. Trump initially declined to blame white supremacists for the violence.
Ken Frazier discusses our commitment to #infectiousdisease during #IDWeek2018. Watch to learn more. pic.twitter.com/wWNkdj9CzC

— Merck (@Merck) October 5, 2018
"It was my view that to not take a stand on this would be viewed as a tacit endorsement of what had happened and what was said," Frazier later told the New York Times. "In that moment, the President's response was one that I felt was not in concordance with my views. And I didn't think they were in concordance with the views that we claim to hold as a country."
Frazier is one of three black CEOs who lead Fortune 500 corporations. The two other African Americans at the top post are Roger Ferguson, Jr. at TIAA, and Marvin Ellison who is President and CEO of Lowes since July 2018 and previously held the top post at J.C. Penney. The number of African American CEOs is the lowest it's been in 16 years, according to reports.