These are the Best Times to Visit Africa, by Season
Africa is a beautiful continent. Probably the most beautiful in the world, if you ask us. Of course, this opinion is subjective.
Bubbling cities, quaint villages, beautiful natural sceneries that include beaches, deserts, mountains, mesmerizing waterfalls, and grand safaris. All part of the charm of Africa.
For those planning a trip to Africa, the task can be daunting. With 54 countries, it can be difficult to know where to go. And as importantly, when to go. 
One main thing to keep in mind is that the equator divides Africa almost in half. That means a good portion of Africa is in the Southern Hemisphere. This creates very different weather in various parts of Africa. 
Since Africa is so massive, it is impossible to say one specific season or month is a great time to visit Africa. So, let's break down which parts of Africa and which countries to visit in what season. 
Winter
East Africa is probably the best places to be during the winter months, starting in December and through the end of March. The climate is very mild and game viewing is fantastic in Kenya. Also, it is Christmas in January in Ethiopia, so you can partake in the cultural festivities right after celebrating Christmas in the West. 
The winter months are also the best time for Gorilla trekking in Uganda and Rwanda. Tanzania is another place where the Serengeti wildebeest migration is the best after November and through Summer.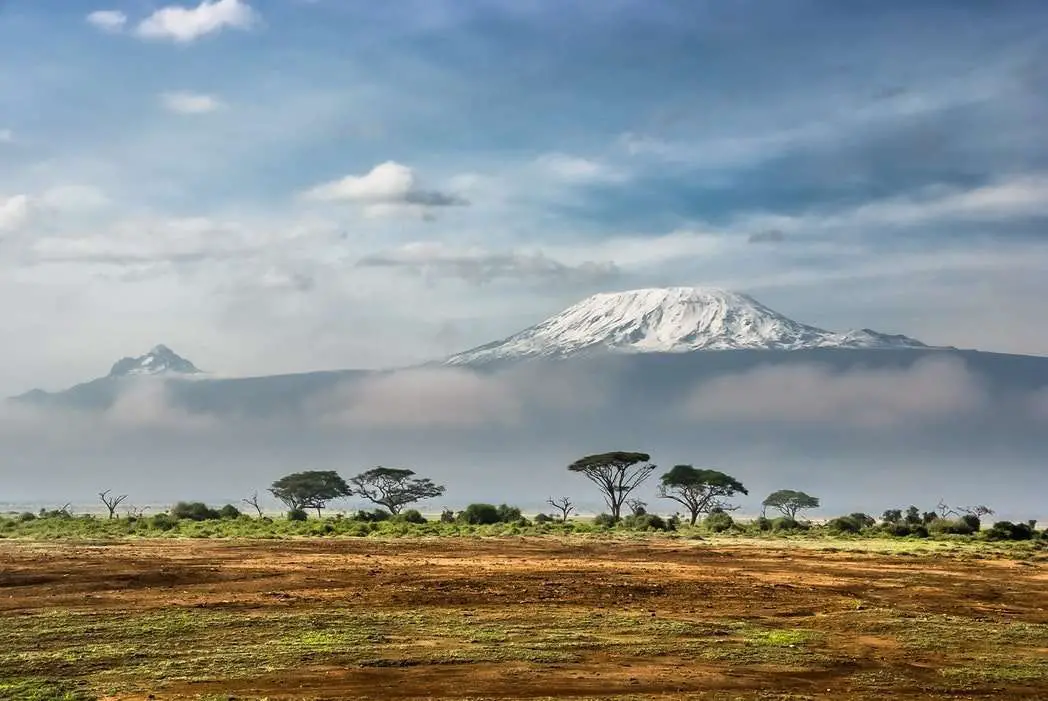 RELATED: 15 Safest Countries in Africa to Visit
Spring
The usually hot Northern Africa is much better enjoyed during the Spring season. Here are the top two Countries you can visit in spring. 
Morocco: This is a beautiful North-African country. It has busy cities and historic villages. Exotic deserts to the demure seaside, plain meadows to snowy mountains, Morocco is what perfect vacations are made of.
The weather is warm and pleasant during the months of March through May, but the costal parts of Morocco are great to visit all year round. 
https://www.instagram.com/p/BxlT19Ygkwc/
Egypt: This is the link between Africa and the Middle East. The Nile, The pyramids of Giza, and the Great Sphinx. There are temples and tombs of the ancient kings. Egypt is always hot. If you're not a native, you might find it unpleasant. To avoid this, visit this historical country in the Spring months.
Summer
Summer is a popular time for travel around the world, but for some countries in Africa, that is their wet season. Here are few countries to visit during Summer:
Madagascar: An island country in the Eastern part of Africa, Madagascar boasts lush vegetation and scenery and endless beaches. It is also home to many animals you will not find elsewhere in the world. The Lemurs are native to Madagascar. 
https://www.instagram.com/p/BA6t1x8BQOW/
Zambia: Zambia is in Southern Africa. It boasts of parks and safari areas. It is home to the largest waterfall in the world; Victoria Waterfalls. You can enjoy the wildlife and scenic views. 
Namibia: Get swept away by the beauty of this South Western African country. Wildlife viewing in all parks is best from Jone to October. 
Fall 
Fall is for West Africa! Most of West Africa experiences its wet season between the months of April and early October, which means Fall makes a great time to visit this region.
Here are a couple of countries to consider:
Senegal: Play soccer on the beach or visit historical mosques in this West African gem, starting in October and through Winter. The rainy season that runs from May to November will be coming to an end toward October, giving birth to a beautiful climate that suited for vacations. 
Ghana: One of the most popular destinations in Africa is Ghana. And that's for good reason. Ghana has beautiful beaches, vibrant cities, affordable accommodations, and all around vacation friendly nature.  
Happy traveling, fam! Share your stories of African trips with us below!