15 Black Authors to Read in 2019
This time of the year is perfect for making New Year's resolutions, enjoying a hot beverage, and planning which books to devour next.
Here's an idea. The next book you read, maybe the next few books you read, should be by black authors. 
Whether you like an eye-opening historical book or an immersive fictional that will take you into a different world, this list has it all. 
Assata Shakur
Assata Shakur was a member of the Black Panther Party and also a part of the Black Liberation Army. In her autobiography entitled Assata: An Autobiography, she shares her fascinating perspective on what it meant to be a black activist. 
Assata has a fascinating personal history. She is currently on the FBI's list of most-wanted terrorists as Joanne Deborah Chesimard.  
James Baldwin 
Born in Harlem in 1924, James Baldwin wrote about sensitive topics in the 1950s, such as racism and homosexuality. The books that made him famous are Giovanni's Room, Go, Tell it on the Mountain and First Next Time. 
His book If Beale Street Could Talk, has been turned into a movie.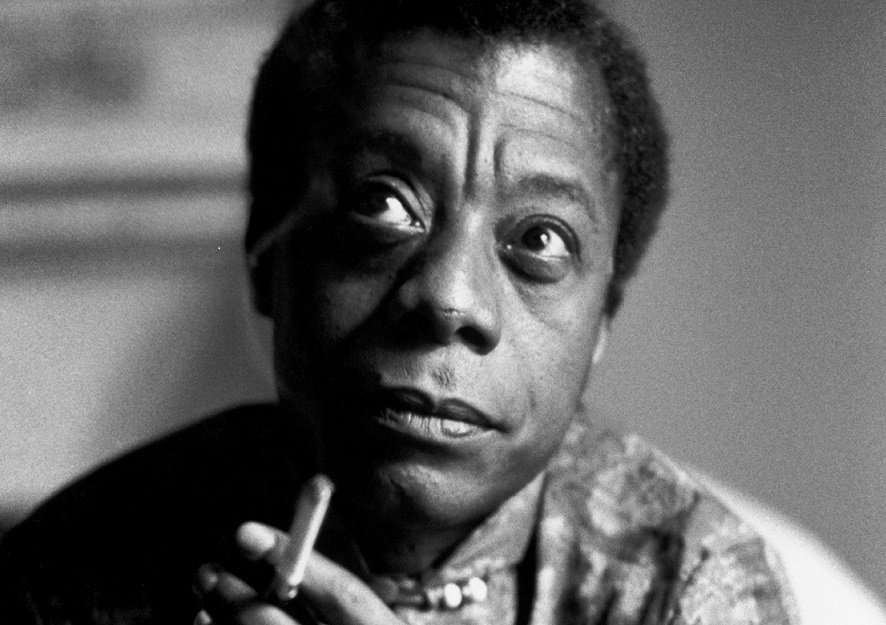 Maya Angelou
Who doesn't know Maya Angelou? A poet, a singer, and a civil rights activist. Her third poetry volume, And Still I Rise, is focused on the stereotypes associated with African American women. Moreover, the book tells the story of how Maya Angelou grew up during the civil rights era and how she rose amidst crushing racism. She's a must read! 
RELATED: Who Are Your Favorite Fictional Black Women Characters? 
W. E. B. DuBois
He was a sociologist, writer, historian, and a human rights activist. Du Bois studied the phenomenon of racial prejudice, which put a spotlight on his writings. One of his best-known works is The Souls of Black Folk, but many representative essays were published in the magazine he co-founded in 1910, called The Crisis. He is one of the most influential black authors in African American history. 
Sojourner Truth
Sojourner Truth is another prominent black author. She was an African American abolitionist and a women's rights activist. This inspiring writer was born into slavery and escaped from it in 1826 together with her infant daughter. From that point on, she started writing and became an activist. In 1851, Truth gave a powerful speech (entitled Ain't I a Woman?) at a women's conference in Akron, Ohio. Her most famous books include Three Narratives of Slavery and The Book of Life. 
Langston Hughes
Langston Hughes was a poet and writer who debuted in 1930 with the novel Not Without Laughter, for which he won the Harmon Gold Medal for Literature. He is renowned for writing about the life of black people between the 1920s and 1960s, but also for his poems.  
He is also known as being on the of leaders of the Harlem Renaissance. 
Some of Hughes' works include Simple Takes a Wife, I wonder as I Wander, and Shakespeare in Harlem. 
Audre Lorde
Audre Lorde was not only a prolific writer and poet but also a civil rights activist. In The Master's Tools Will Never Dismantle the Master's House, one of her renowned works, she talks about how feminism can sometimes be dismissive of black women. The author explains how women of color deal with intersectionality of their identity, thus she dispels of the myth that all women experience the same thing. 
Other collection of essays and poems by Lorde also include Your Silence Will Not Protect You and Zami: A New Spelling of My Name. 
Richard Wright
Richard Wright was a black author who wrote novels, poems, non-fiction, and short stories. Most of his works are focused on racial topics, particularly on the discrimination and violence suffered by the African American during the late 19th to mid-20th centuries in the Southern and Northern US. Black Boy, The Outsider, Uncle Tom's Children, and Native Son are some of Wright's most notable writings.  
Alice Walker
Alice Walker is the author of the classic novel entitled The Color Purple for which she won the Pulitzer Prize for Fiction as well as the National Book Award for hardcover fiction. As a novelist, poet, short story writer, and activist, Walker is an icon in the black community. 
Her other works include The Third Life of Grange Copeland, Possessing the Secret of Joy, and The Chicken Chronicles, a Memoir. 
Colson Whitehead
As a contemporary African American novelist, Colson Whitehead is enjoying a successful career. So far, he authored six novels and two non-fiction books. His best-known works are his debut novel, The Intuitionist, and The Underground Railroad, for which he won the National Book Award for Fiction in 2016 and the Pulitzer Prize for Fiction 2017. 
Mildred DeLois Taylor
Mildred DeLois Taylor is a writer whose works explore the struggles that black families faced while living in the Deep South. Although she was born in Jackson, Mississippi, Taylor spent most of her childhood in Toledo, Ohio. Her most notable books include Roll of Thunder and Hear My Cry and The Friendship. 
Alex Haley
By writing about the struggle that people of color deal with, Alex Haley attracted a lot of attention onto Black history and genealogy. His most famous works are The Autobiography of Malcolm X and Roots: The Saga of an American Family. The latter one won the Pulitzer Prize and became a television miniseries with a record-breaking audience of 130 million viewers.   
Nicola Yoon
Nicola Yoon is a Jamaican-American author best known for her Everything, Everything young adult novel released in 2015. The book has quickly become a New York Times bestseller as well as the basis of a 2017 movie of the same title. Her second and latest book, The Sun is Also a Star, was released in 2016.   
Amiri Baraka
Amiri Baraka was a black author of fiction, poetry, essays, music criticism, and drama. Through his writing, he fought against racism, which made him one of the most broadly published writers of African American descent. Somebody Blew up America, Blues People and Black Music, and Tales of the Out and the Gone are a few of his famous works.  
Toni Morrison
Considered by many the greatest author of our time, Toni Morrison is also regarded as the leading lady in fiction and literature. She won numerous awards such as the Nobel Prize in Literature in 1993, the Pulitzer Prize, and the American Book Award in 1988 for Beloved, her most famous novel. In 1998, the book was adapted into a movie of the same title.  
Who are you reading next? Let us know below!