These Black Celebrity Kids Are Paving Their Own Path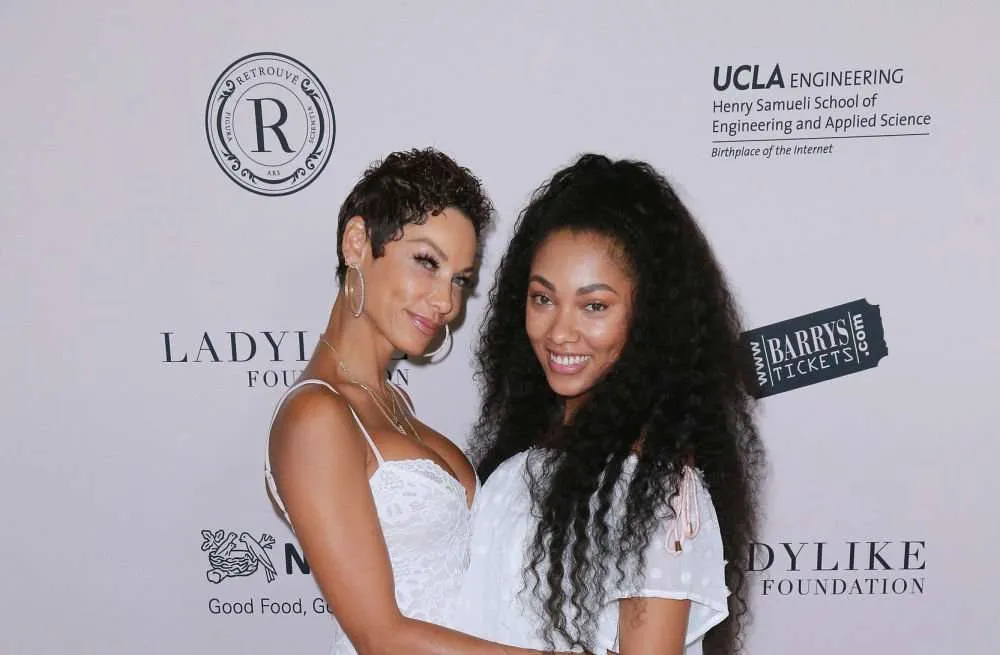 How much do you know about black celebrity kids besides their black celebrity parents?
You might have seen them grow up in the public eye and in the shadows of their famous parents, but some of them have carved their own paths.
From pursuing music and acting to dabbling in modeling and sports, these black celebrity kids are on their way to becoming their own powerhouses.
Black Celebrity Kids of Will Smiths and Jada Pinkett Smith
The three adorable children of Hollywood stars, Will Smith and Jada Pinkett Smith are not only stunning but a trio to behold. These three kids have been carving a niche for themselves in the entertainment industry for a while now.
Trey smith
Trey Smith was born in Los Angeles, California, on November 11, 1992, as Willard Carroll Smith III. Trey is Will Smith's first child from an earlier marriage to Sheree Zampino.
Trey is a DJ and goes by the name AcE. In 2012, he released the single "Find You Somewhere" with brother and sister Jaden and Willow Smith. Other songs to his credit include 'Why don't You Cry,' Collection (2010), Orwell (2012), and Cocoa (2012).
Trey has also appeared in "All of Us" and "Speech" as an actor.
RELATED: Tika Sumpter: The Rise of the Sassy & Beautiful Actress  
Jaden Smith
Jaden Smith became an instant star the moment he stepped into the movie scene in the 'Pursuit of Happyness' (2006). The darn cute celebrity kid starred in this inspirational movie alongside his dad, Will Smith.
Today, he has grown to be a handsome young man making waves in the world of music, acting, and philanthropy. Besides Pursuit of Happyness, he is also known for starring in Karate Kid, The Day the Earth Stood Still, and After Earth.
Part of Jaden's music escapades includes his feature in Justin Bieber's song, 'Never Say Never.' He ten released his debut mixtape The Cool Cafe in 2012. Jaden's debut studio album was released in 2017 titled Syre. The single Icon became a hit and even his dad Will Smith jumped on the remix of the song.
Speaking on his father's inspiration on his career, Jaden said: "He started in music and transitioned to movies. I started with movies, and then I transitioned into making music – I look at him and use it as a blueprint of how good of a person he is, but not necessarily the success that he reached."
Willow Smith
It's not possible to talk about the Smiths and not mention Willow Smith. She is the cute and sweet daughter of Will Smith and Jada Pinkett who is turning into an impressive woman.
Willow is a dancer, singer, record producer, songwriter, and actress. She is the youngest artist ever signed to the Roc Nation. Albums to her credit include Willow, Ardipithecus, The 1st, and 3. Willow movie features include I Am Legend in 2007, Kit Kittredge: An American Girl and Madagascar: Escape 2 Africa in 2008.
Willow currently hosts the wildly successful talk show Red Table Talk alongside her mother and grandmother. The premise of the talk show is three generations of women discussing various issues in their lives and in the lives of their guests.
RELATED: Bankrupt? Lil' Kim's Net Worth And How She Got Here 
Black Celebrity Kids of Jay Z and Beyonce
Blue Ivy Carter
Blue Ivy Carter is one of the most popular black celebrity kids due to her parents' celebrity status. She was born to megastars Jay Z and Beyonce on January 7, 2012. Blue Ivy shares the same charming beauty and stylishness as her mother.
Blue Ivy was featured in Beyonce's "The Lion King: The Gift" with her mom as executive producer.  Also, Blue Ivy starred in Jay Z's "Family Feud" ft. Beyonce in 2017 and Beyonce's "Spirit" in 2019.
Black Celebrity Kids of Eddie Murphy
Bria Murphy
Bria is the daughter of  'Coming to America', 'Beverly Hills Cop' and 'Naughty Professor' star, Eddie Murphy. Bria Liana Murphy was born in Sacramento, California, on November 18, 1989. She has five other younger siblings from Eddie and ex-wife Nicole Murphy.
Bria began acting back in 2003. She appeared alongside her father in "Daddy Day Care". She went on to star in other films like "Who the F*ck Is Uncle Joe?" and "The Perfect Match"
Bria's other talents include painting. She is establishing her self as an artist and had a showing at an art gallery recently. The event witnessed the presence of her excited parents, Eddie Murphy and Nicole, as well as other notable personalities in including Tina Knowles, Jaden, and Trey Smith, Michelle Williams, Sugar Ray Leonard, Cookie Johnson, and Nene Leakes.
https://www.instagram.com/p/B896s4cgK3T/
RELATED: These 5 Are The Most Expensive Black Celebrity Homes 
Black Celebrity Kids of Denzel Washington
John David Washington
John David Washington clearly is a chip off the old block. He is a striking replica of Hollywood legend and two-time Oscar award winner, Denzel Washington. His mom is a musician and actress, Pauletta Washington. Taking to the movie industry, John Washington made his mark in the HBO Series, 'Ballers.'
Young Washington started in 2006 as a football running back with the St Louis Rams. But he saw the entertainment industry as the real deal for himself.
He is not only an actor but a producer. Movies to John's acting credit include "The Book of Eli" in 2010, "Ballers" in 2015, "Monsters, and Men", "BlacKkKlansman" in 2018 and the most recent, "Tenet".
John was born on July 28, 1984, and he is an elder brother to Katia and the twins, Olivia and Malcolm Washington.
Black Celebrity Kids of Lionel Richie
Nicole Richie
Beautiful Nicole Camille Richie is the eldest and the adopted daughter of R&B singer Lionel Richie. Her biological parents are Peter Michael Escovedo and Karen Moss.
Nicole is a TV personality, author, fashion designer, socialite, and actress. She is one person who surprisingly did not follow in the footsteps of her adopted dad. Nichole was born on September 21, 1981.
Her rise to stardom came after an appearance in Fox the reality show, 'The Simple Life.' Nicole appeared on the show with her then best friend, Paris Hilton. Nicole also participated in the Amazon Prime reality show, 'Making the Cut' as a judge. She is married to Joel Madden and is the mother of adorable kids Harlow and Sparrow Madden.
Miles Richie
Miles Richie is the second child and only son of Lionel Richie. He is a fashion model who looks so much like his dad. This handsome guy is particular about creating his own identity. During an interview, Miles stated that he would like to be known as a model or actor, and not as 'the son or brother of.'
In 2018, Miles made a debut fashion appearance when he walked the runway at the New York Fashion Week. Some of the musical progenies to have worked the same track with Miles include Christian Combs (Diddy's son) and Cordell Broadus (Snoop Dogg's son).
Sofia Richie
Sofia Richie is the youngest child of the legendary singer, Lionel Richie. She is a diva to behold; hence she chose modeling as a career just like her big brother, Miles. Sofia began modeling in her teens and has maintained that path into adulthood.
https://www.instagram.com/p/B82flKup2WK/
In return, modeling has paid off for Sofia as she always remains the toast of front cover magazines and in high-end editorials. One of the highlights of her career is being the face of Madonna's clothing line 'Material Girl.'
Notable brand Sofia has to her credit includes Michael Kors, Tommy Hilfiger and Chanel. She was also specially chosen by Stella McCartney to attend The Met Ball in 2015.
https://www.instagram.com/p/B5rjuScpj8U/
Sofia's beauty has a noticeable presence on social media, with 6.3 million followers on Instagram. Her further rise to stardom occurred when she recently made the headlines over her relationship with Kourtney Kardashian's ex-boyfriend, Scott Disick. Though her father described it as 'just a phase," the relationship has survived two years.
Black Celebrity Kids of Steve Harvey
Lori Harvey
Amongst Steve Harvey's daughters, Lori (his stepdaughter to be precise), stands out as a diva in every sense of the word.
The 23-year-old is a social media influencer who consistently shares sexy snaps with her followers on Instagram. She has a keen sense of fashion and beauty, and her breakout moment came in Dolce and Gabbana's Couture show in 2017.
However, Lori's media headlines seem to flow more from her love life than her modeling career. Her association with Memphis Depay, Trey Songz, Justin Combs (Diddy's son), Diddy, and  Future have given her the reputation as a party girl.
https://www.instagram.com/p/B762aOeF3x7/
Lori is Marjorie Harvey's daughter and the last child of three kids adopted by Steve Harvey. Her siblings include Morgan and Jason Harvey.
No doubt, the list of black celebrity kids keeps rising. We will soon be discussing the grandchildren of these black celebrities.