The History of "Black Owned" in America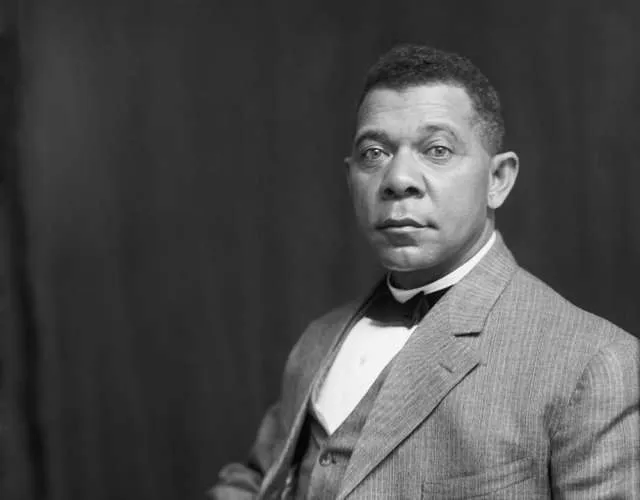 Black owned has been a trending term for the last few years. We have been encouraging each other to support businesses of all type that are owned by black people, all across the country. But what's the history of African American business in America?
Black-owned businesses, or black businesses, originated well before slavery was abolished in the United States. However, emancipation and civil rights permitted businessmen to operate inside the American legal structure starting in the Reconstruction Era (1863–77) and afterwards.
By the 1890s, thousands of small business operations had opened in urban areas.
The most rapid growth came in the early 20th century, as the increasingly rigid Jim Crow system of segregation moved urban Blacks into a community large enough to support a business establishment.  National Negro Business League, promoted by Booker T. Washington, opened over 600 chapters around the country, touching almost all cities with significant black population.
RELATED: 3 Things to know about the Richest Black Man (Black Person) in America 
By 1920, there were tens of thousands of black businesses, although most of them were small. Some of the largest companies were insurance companies. By that time, The National Negro Business League had grown so large that it had numerous offshoots. The Great Depression of 1929-39 was a serious blow, as cash income fell in the black community because of very high unemployment, and many smaller businesses closed down.
During World War II many employees and owners switched over to high-paying jobs in munitions factories. Black businessmen and women then helped fund the Civil Rights Movement in the 1960s. By the 1970s, federal programs to promote minority business activity provided new funding, although the opening world of mainstream management in large corporations attracted a great deal of talent. Black entrepreneurs originally based in music and sports diversified to build "brand" names that made for success in the advertising and media worlds.
Women's Role in Black Owned
Black women have played a major role in business alongside their counterparts, especially in the field of beauty.  Because standards of beauty were different for whites and blacks, and the black community developed its own standards, with an emphasis on hair care. Beauticians could work out of their own homes, and did not need storefronts.
Black beauticians pioneered the use of cosmetics, at a time when rural white women in the South avoided them. As Blain Roberts has shown, beauticians offered their clients a space to feel pampered and beautiful in the context of their own community because, "Inside black beauty shops, rituals of beautification converged with rituals of socialization."
The most famous entrepreneur was Madame C.J. Walker (1867–1919).
She built a national franchise business called Madame C.J. Walker Manufacturing Company based on her invention of the first successful hair straightening process. Marjorie Joyner (1896–1994) was the first black graduate of a beauty school in Chicago, where she got to know Madame Walker and became her agent.
By 1919 Joyner was the national supervisor over Walker's 200 beauty schools. A major role was sending their hair stylists door-to-door, dressed in black skirts and white blouses with black satchels containing a range of beauty products that were applied in the customer's house. Joyner is believed to have taught some 15,000 stylists over her fifty-year career. She was also active in the development of new beauty products. She also helped write the first cosmetology laws for the state of Illinois, and founded both a sorority and a national association for black beauticians.
RELATED: The Cupcake Collection Turned a Condemned House into a Sweet Paradise 
Joyner was friends with Eleanor Roosevelt, and helped found the National Council of Negro Women. She was an advisor to the Democratic National Committee in the 1940s, and advised several New Deal agencies trying to reach out to black women. Joyner was highly visible in the Chicago black community, as head of the Chicago DefenderCharity network, and fundraiser for various schools. In 1987 the Smithsonian Institution in Washington opened an exhibit featuring Joyner's permanent wave machine and a replica of her original salon.
Sisters Elizabeth Cardozo Parker (1900–1981) and Margaret Cardozo Holmes (1898–1991) operated the leading beauty salon in Washington DC from 1929 to 1971
The Cardozo Sisters had five store fronts near Howard University stretching an entire city block. They had up to 25 employees servicing 200 clients a day. The sisters were also active in the civil rights movement, demanding an end to discriminatory practices.
Rose Meta Morgan (1912–2008) founded the House of Beauty salon to promote African-American standards of beauty, in opposition to those "white" standards that sought silky straight hair and light skin. Born in rural Mississippi, she moved to Chicago as a child and showed entrepreneurial skills as a teenager. She relocated to New York City in 1938, where her small beauty shop became the world's largest African-American beauty parlor.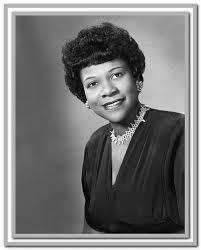 Rose staged fashion shows in Harlem, and sold her brand of cosmetics designed "to glorify a woman of color". She was briefly married to the famous heavyweight boxing champion Joe Louis from 1955–58. In 1965 he founded New York City's only black commercial bank, Freedom National Bank; in 1972 she set up a franchise operation for beauticians. Vera Moore (b 1950) marketed her unique brands of Vera Moore Cosmetics, including some products developed by her husband. She opened stores and upscale malls, and had superstars as clients
Double Duty Dollar to promote Black Owned
The term '"double duty dollar"' was used in the US from the early 1900s through the early 1960s. It promoted the concept of having your money not just buy you goods but also do good in the community by spending it at businesses that uplift the community.  Where that concept applied, retailers who excluded African Americans as employees effectively excluded them as patrons too.
Religious leaders and social activists such as Booker T. Washington and Marcus Garvey urged their communities to redirect their dollars from suppliers who excluded African Americans to suppliers with more inclusive practices. In the 1940s and 1950s, Leon Sullivan applied the broader phrase selective patronage to note consumers' choice of suppliers as a tool a) to influence suppliers toward fairer, more just interactions with African Americans, and b) to build demand for African American suppliers. In retrospect the movement had little impact.
In 2002, African American-owned businesses accounted for 1.2 million of the US's 23 million businesses.
Now, black owned businesses account for over 2 million US businesses. Black-owned businesses experienced the largest growth in number of businesses among minorities from 2002 to 2011 and continue to grow.
Famous black entrepreneurs originally based in music and sports diversified to build "brand" names that made for success in the advertising and media worlds. The most prominent examples include television news reporter Oprah Winfrey who became involved in numerous enterprises such as a book club that changed the way Americans read. Basketball superstar Magic Johnson was named by Ebony magazine as one of America's most influential black businessmen in 2009. Johnson has numerous business interests, and was a part-owner of the Lakers for several years. Johnson also is part of a group of investors that purchased the Los Angeles Dodgers in 2012 and the Los Angeles Sparks in 2014.
The black community has come a long way in expanding black owned businesses since the days of slavery.