15 Historical Black Sitcoms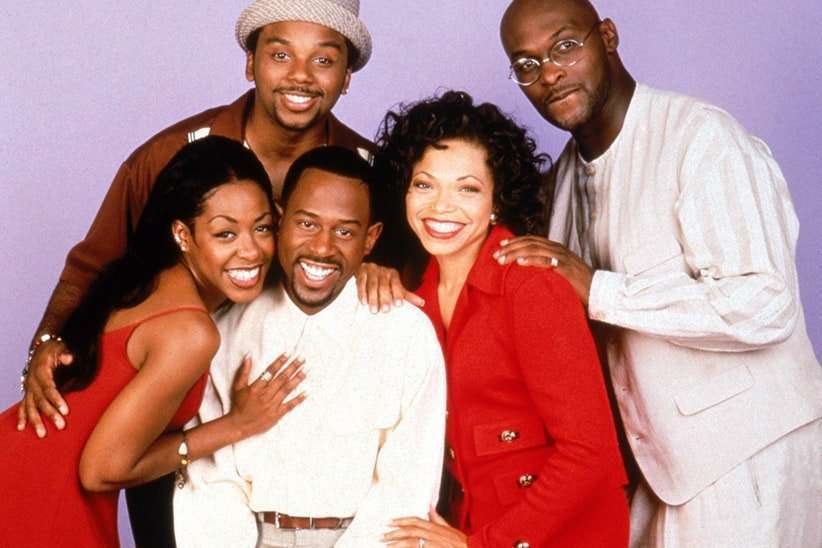 Black sitcoms are legendary.
From Good Times to The Game, there is a long list of Black sitcoms that have entertained us with stories and characters we could relate to. 
This genre of TV shows became very popular in the '90s and a lot of the shows that made it on this list are from that era.
Here are the 15 Black sitcoms that changed tv history:
1. THE COSBY SHOW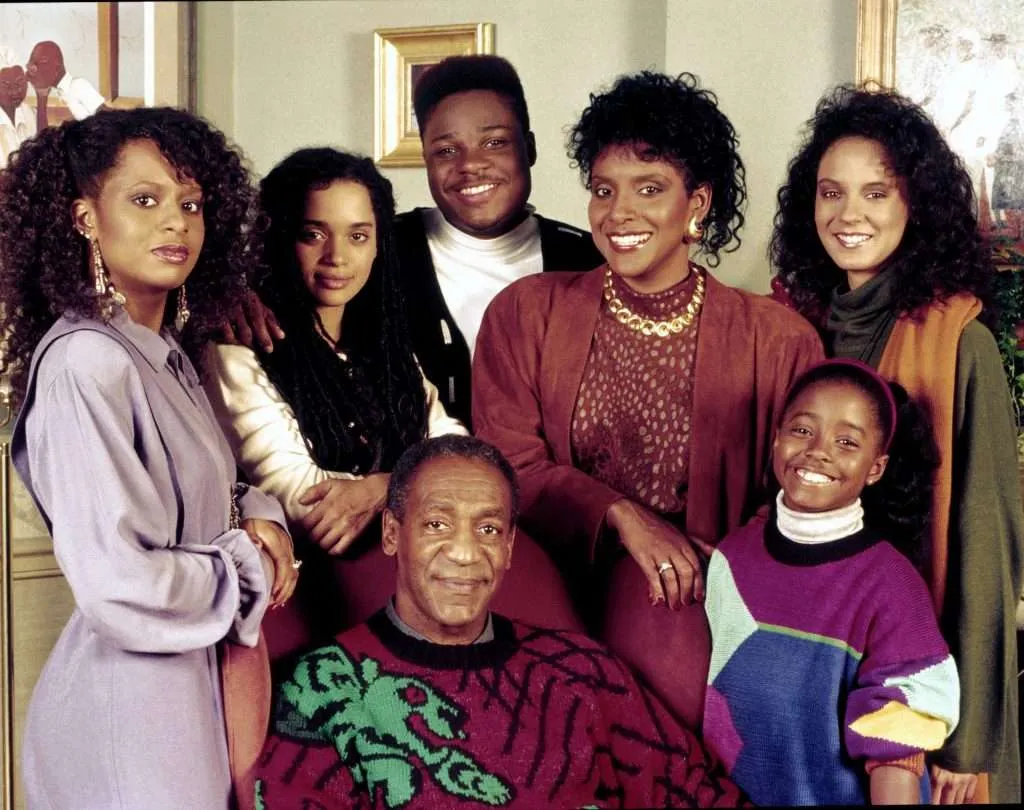 Taking the lead in the 15 Black sitcoms that changed television history is The Cosby Show. This was the most popular family comedy of the 1980s and one of the most popular tv shows of all time.
In addition, The Cosby Show revamped the sitcom genre in America. It is one of the only two American series to top the Nielsen rating for five consecutive seasons. More importantly, The Cosby Show fought against stereotypes about Black families.
This Black sitcom follows the life of the Huxtable family. The Huxtable family is an African American upper-class family residing in a brownstone in Brooklyn. Mr. Cosby works as an obstetrician, Mrs. Cosby is an attorney and they have four daughters and one son.
Unfortunately, due to allegations of sexual assault leveled against Bill Cosby, who played the Huxtable patriarch's role, re-runs of this show have been canceled by most television networks. But the legacy is The Cosby Show lives on as one of the most important and impactful tv shows of all time.
2. A DIFFERENT WORLD
This sitcom was a spin-off of The Cosby Show, and always ranked as number one or two among American viewers while it aired.
A Different World is the first sitcom to chronicle African American students' lives in a historically Black college. A significant number of African American youth have cited A Different World as a source of inspiration for their decision to attend a historically Black college. It has since paved the way for sitcoms centered on Black college students such as Grown-ish.
Worthy of note is that it was one of the earliest American network tv series to address HIV/AIDs in one of its episodes.
RELATED: 45 Black Podcasts to get Hooked on! 
3. THE FRESH PRINCE OF BEL-AIR
In the 1990s, few Black sitcoms could boast of being as successful as the Fresh Prince of Bel-Air. By its third season, the sitcom had already become the most popular show in America with an all-Black cast.
The series tells the story of a fictionalized Will Smith. Will Smith lived with his working-class mother in Philadelphia before moving into the Bel-Air mansion in California after getting into trouble with a gang in his neighborhood. 
In the Bel-Air mansion, he lives with his strict uncle and his family. Throughout the series, Will tries to adapt to his new wealthy neighborhood without letting go of who he is.
The Fresh Prince of Bel-Air is the first series to portray an African American family with aristocratic elements. It shone a light on how class differences affect one's perception of race.
4. GOOD TIMES
This series revolves around the lives of Florida and James Evans, together with their three children living in a public housing project in Chicago. It deals with the family's attempts to overcome poverty.
Good Times was one of the top ten highest-rated programs on American TV while it was still on air.
It starred Esther Rolle as Florida Evans; John Amos as James Evans; Janet Dubois, Ralph Carter and Jimmie Walker as the Evans children.
5. LIVING SINGLE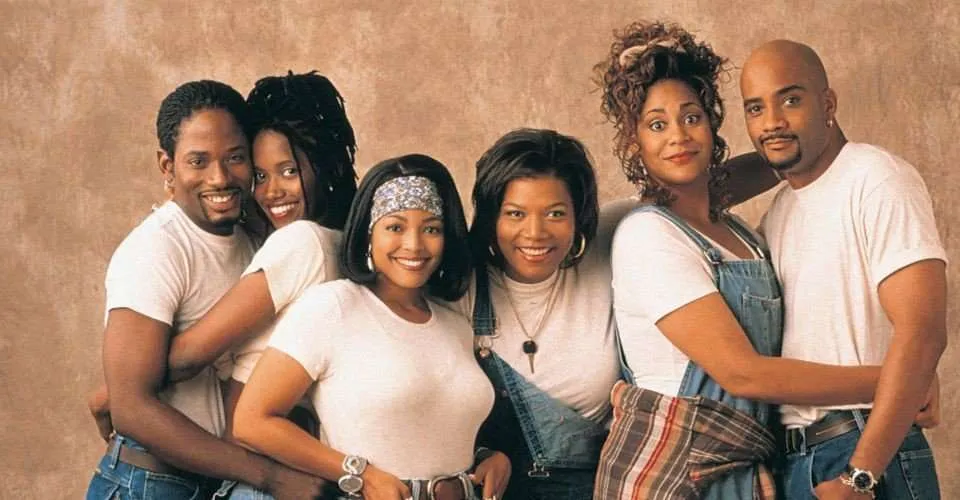 Living Single was one of the fourth highest-rated shows aired on Fox. It ran for five seasons. Furthermore, it was constantly ranked among the top five Black sitcoms in all five seasons.
The series focused on the personal and professional lives of six friends in their early twenties who lived in a brownstone in Brooklyn as roommates and neighbors. It was applauded for highlighting Black single-hood in a show that was sharp and funny.  It served as a pacesetter for many Black sitcoms after it with well-rounded female leads. There is also no denying that Friends, a TV show about 6 white single friends living in New York City took inspiration from Living Single. 
It starred actors like Queen Latifah, Kim Coles, Erika Alexander and T.C Carson.
6. THE JEFFERSONS
This is the first show to depict a black family that wasn't working class. The Jeffersons is the second longest-running Black sitcom. It is equally worthy of note that it is the first sitcom to feature an interracial couple in the main cast.
The series follows the lives of George and Louise Jefferson. They are a prosperous African American family who moves from Queens to Manhattan due to the success of George's dry-cleaning business. 
The Jeffersons portrayed what it felt like being part of the early-post segregation Black upper class. Also, it addressed the issue of race vs. class.
RELATED: 23 Black TV Shows to Stream while on Lockdown 
7. THE AMOS 'n' ANDY SHOW
The Amos 'n' Andy Show ranks number seven as one of the 15 black sitcoms that changed TV history. This was the first show in TV history to feature a predominantly Black cast.
Initially, it was a radio show hosted by two White actors.
The two White actors played the role of Black characters. However, by the time it was adapted for TV, two Black actors, Alvin Childress and Spencer Williams played Amos and Andy's role.
Even though it was the first Black sitcom, it received a lot of criticism for reinforcing racist Black stereotypes.
8. MARTIN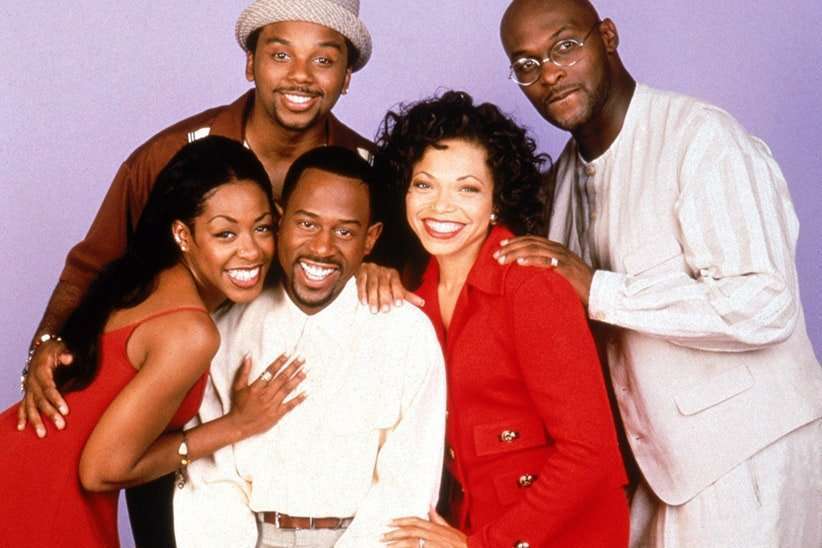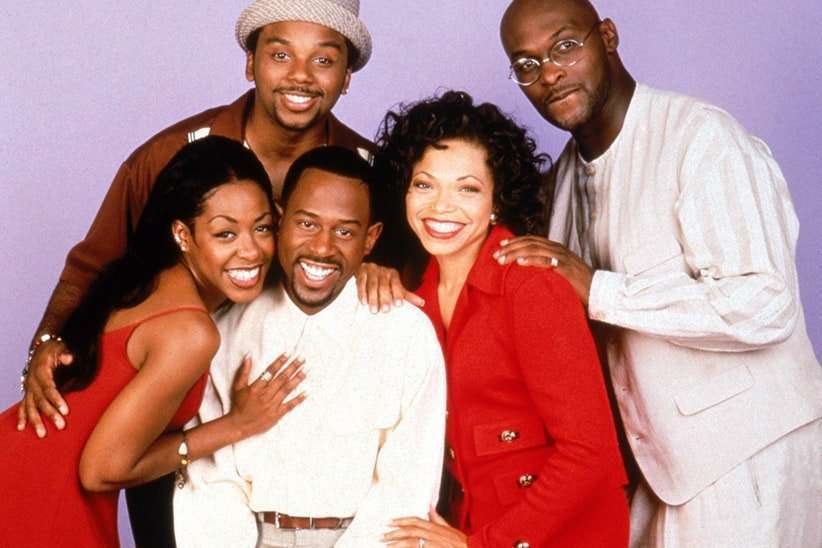 What's '90s Black TV without Martin? This classic sitcom aired for five seasons from 1992 until 1997. Martin Lawrence played a fictional version of himself along with several other wacky characters. Martin was one of FOX's highest rated and most popular shows.
Tisha Campbell's Gina is of course a central role in Martin. Martin and Tisha had incredible chemistry that set this show on a successful path. Later on, news broke of the bad blood between the co-starts but it appears they have patched things up recently. There might even be a re-union?
Marin is still in rerun on BET and VH1.
9. IN LIVING COLOR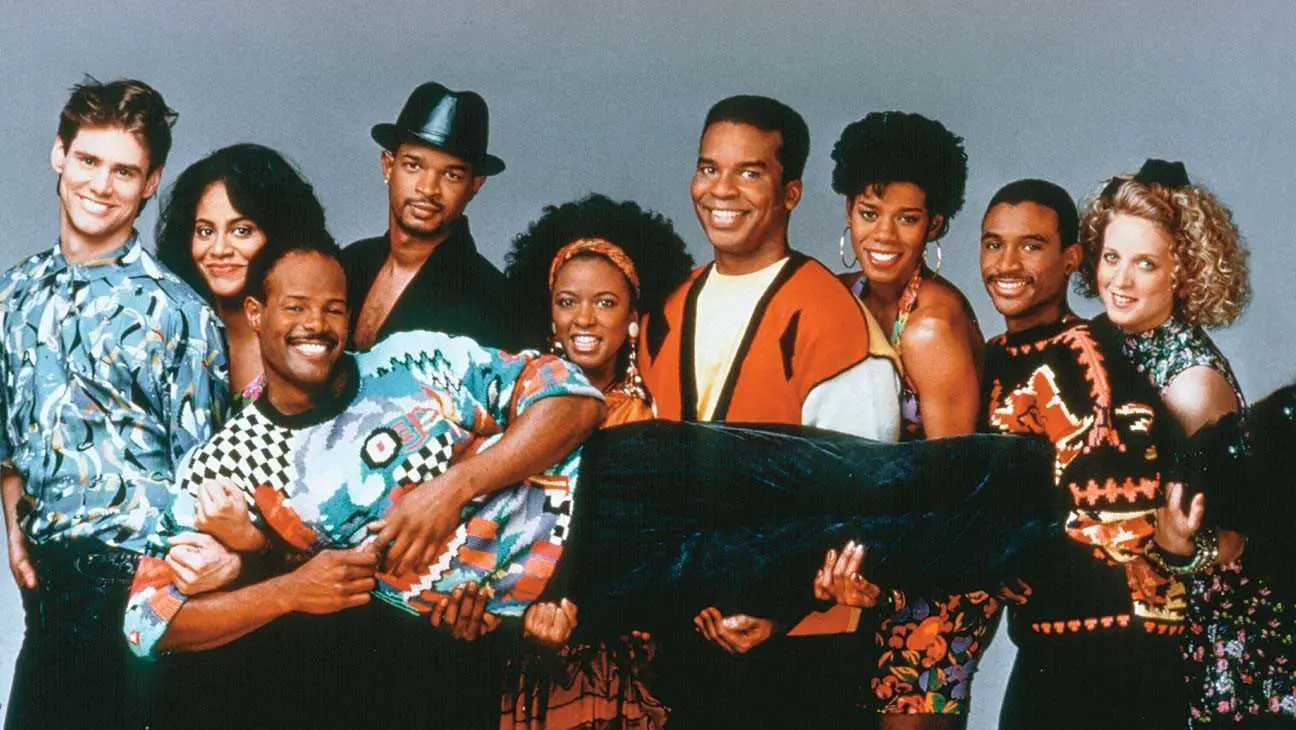 This series provided a platform for many Black comedic actors. It ran for five seasons on Fox from April 1990 to May 1994. The title of the series, In Living Color, was inspired by the fact that most of the cast were people of color.
It was a sketch-comedy series that consisted of hilarious parodies and versatile dance segments. The show brought several comedians and actors such as Jamie Foxx, Jim Carrey and Jennifer Lopez into the limelight.
Before its cancellation, the series won numerous awards, including the Primetime Emmy Awards for Outstanding Variety, Music or Comedy Series.
10. THE PROUD FAMILY
The Proud Family is the first animated sitcom to be focused on Black characters that ran on the Disney channel. It ran between September 15, 2001, and August 19, 2005.
It follows the adventures of Penny Proud and her family as she goes through her early teenage years. It was successful and won several awards, such as the BET Comedy Awards.
The voice cast includes Karen Malina, Tommy Davidson and Soliel Moon.
11. MOESHA
Moesha starred R&B singer Brandy Norwood as the main character Moesha. The series was centered around the life of Moesha, her family and her friends. It highlighted social issues affecting teenagers such as drug abuse, teen pregnancy, race relations and gender inequality.
United Paramount Network picked up the series after CBS rejected it. Surprisingly, it became the most successful series aired on UPN.
12. THE JAMIE FOXX SHOW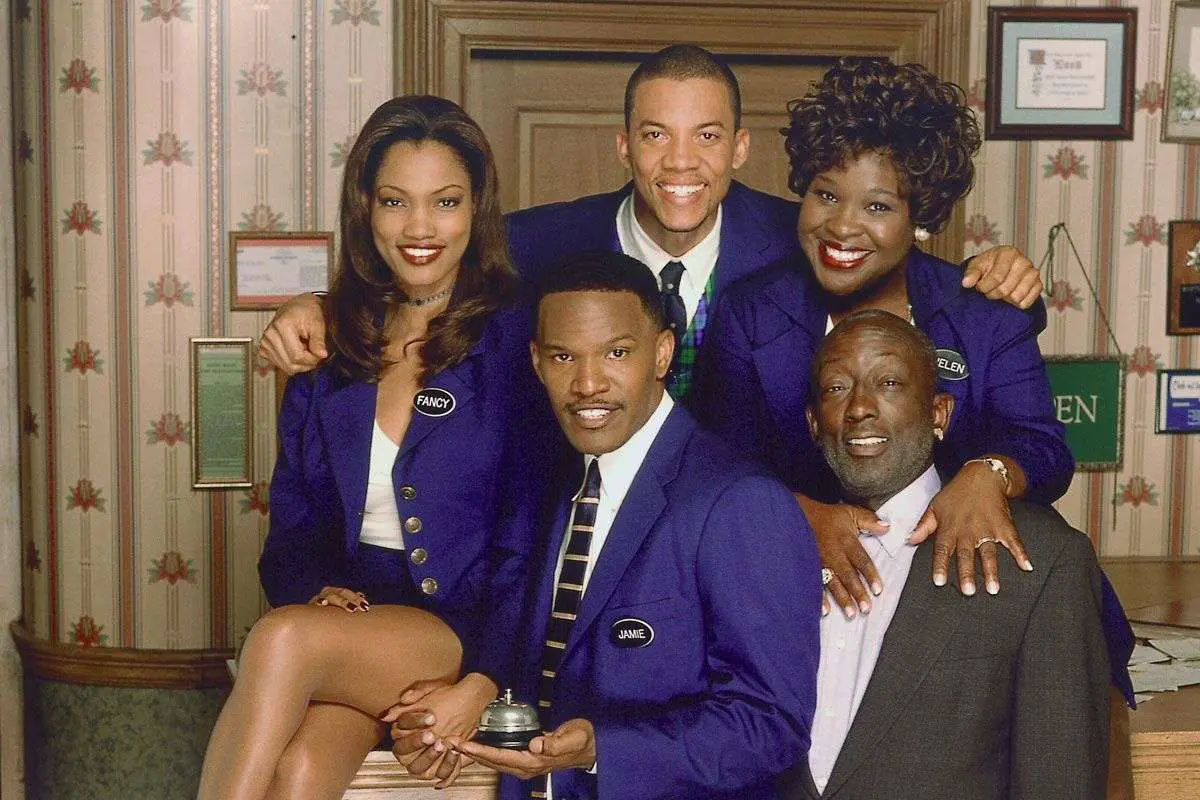 If you say there is a more talented person than Jamie Foxx in this world, we wouldn't believe it.  This show is just another reason why.
Jamie Foxx stars in this show named after him. This Black sitcom ran on The WB from 1996 until 2001. Although the show was not a huge rating success, it made a star out of the cast, including Jamie Foxx himself and Garcelle Beauvais.
13. GIRLFRIENDS 
Eight season were not enough of this delicious Black sitcom revolving around four mostly single Black women living in LA. Joan, Maya, Lynn, and Toni took us on a ride along of their sometimes funny but mostly cringe-worthy dating and family lives. 
The biggest disappointment of this show, however, was the fact that it was abruptly cancelled without the characters, especially Joan, getting any conclusion. Rumors have been floating around of there being a Girlfriend movie for years but nothing has come of it. Until then, you can binge watch it on Netflix.
14. FAMILY MATTERS 
From 1989 until 1997, Family Matters became the second-longest-running non-animated U.S. sitcom with a mostly Black cast after The Jeffersons. And the breakout star of the show, of course, was Jaleel White's Steve Urkel.
Family Matters tells the story of the Winslow family, a middle-class Black family living in Chicago. The show was a spin-off of ABC's sitcom Perfect Strangers.
15. SISTER, SISTER
Sister, Sister is the first Black sitcom centered around identical twins. The sitcom focuses on identical twins, Tia and Tamera, who were adopted by different parents. The series premiered with the twins bumping into each other for the first time at a mall. 
The series was the acting debut for identical twins, Tia and Tamera Mowry. Other main casts include Jackee Harry and Tom Reid. 
Black sitcoms had made their mark on TV history even when they were uncommon and without the support they deserved.
One can only hope that as more African American sitcoms have become accessible, they would influence TV's future.