Black Tech Events: The Top 7 to Attend
Are  you a techie looking for an event or two to mingle at with follow black techies? Or are you an entrepreneur looking to network and get the word out about your tech startup? Well, you've come to the right place!
Tech events are hot and everywhere these days, but there are some that stand out. The following 11 black tech events have become a must attend for those looking to network or simply enjoy talking tech. 
Black techies mingling in Miami for a week. Does that sound like heaven to you? Then you might want to look into Blacktech Week.
Blacktech Week takes place in 5 days and brings together founders, corporations, and the black community to discuss everything business and technology. Events usually take place in Overtown and Little Havana.  You can buy tickets to individual events, and the prices range from $25 to $199. Speakers at the event come from various backgrounds, including politicians, representatives for big corporate companies, and tech company founders.
The focus of this event is to help minimize the wealth gap between black and brown communities and the white community via tech entrepreneurship. A statistic on their website states: "The median Black family has just $1,700 in wealth. Latinx families have $2,000. Meanwhile, the median White family's wealth is significantly higher: $116,800. It is morally and economically imperative that we change this."
Black & Brown Founders is a non profit organization. They provide various workshops that focus on lead generation, managing cash flow, and building a team on limited budget.
Taking place in October in the Bay Area, Black Enterprise's TechConnext focuses on recruitment of black tech talent. This two day event will give attendees "applicable knowledge to enter and advance in the tech field." Tech job seekers, employees, and tech enthusiasts will get a chance to network and exchange knowledge.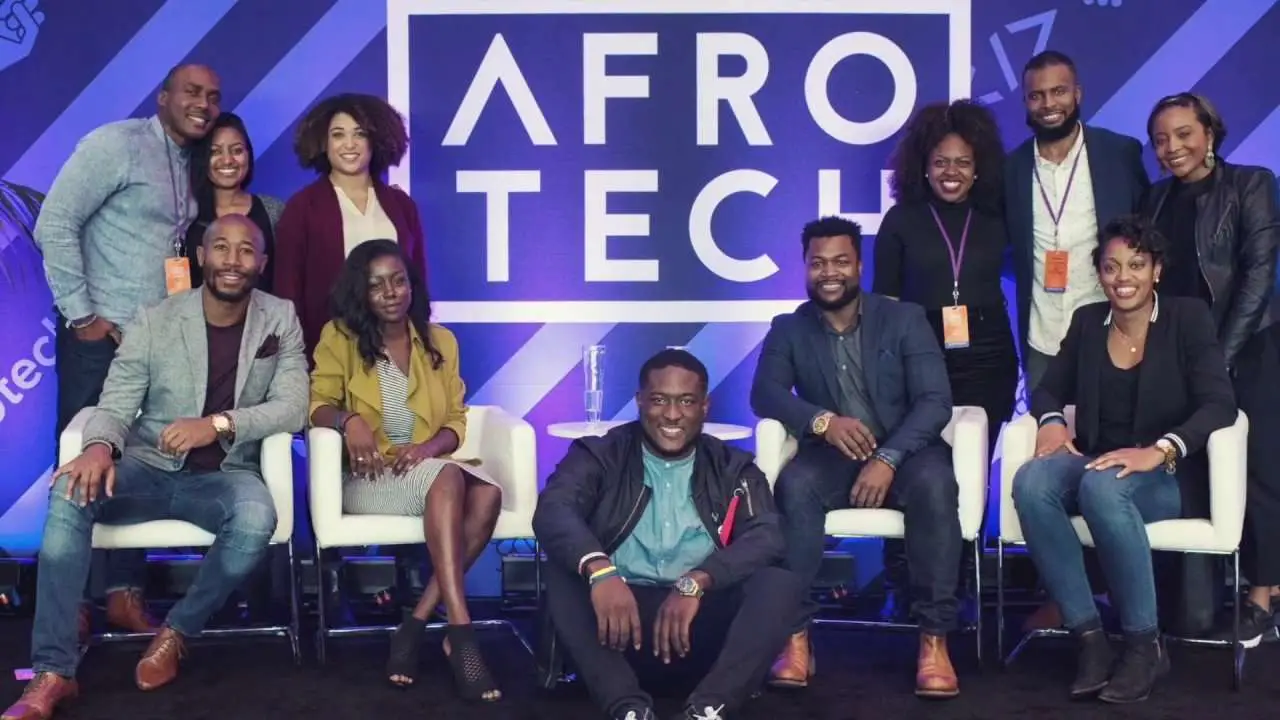 The fastest growing black tech event just might be Afrotech. Organized by Blavity.com, Afrotech takes place in the Bay area over a weekend in November. Over the last few years, the attendance at the event has grown to over 4,000 techies who come together "for a 360-degree look at how culture and tech run the world." Ticket prices range from $150 to $650.
This grand event combines culture, business, tech, and much more. Black Wall Street: Homecoming is a celebration of black entrepreneurship through various talks and workshops. It takes place in Durham, NC. "Tech Founders. High-growth business owners. Startup enthusiasts. Industry experts. Community influencers. From marketers to CEOs, that's who you'll find at Black wall Street: Homecoming." 
The name says it all. Tech Inclusion's aim is to make tech more inclusive. Their work focuses on five major impact areas: education, workplace, entreprunershipolicy, press/media, and ecosystem.  Past events have taken place in New York, Nashville, Chicago, San Francisco, and Detroit. Ticket prices start at $199. 
Blacks in Technology just launched their inaugural conference in 2018. The 3 day conference brought tech leaders together with one goal in mind: increasing the visibility and representation of black men and women in the tech industry. The conference is made up of career fairs, tech exhibits, pitch competitions, networking parties, and panel discussions.