3 Black Women Authors Whose Works Need to Be on Your Shelf
Looking for new books to cuddle up to this season?
Meet three  black women authors whose works are filling up readers' shelves.
Chidera Eggerue
Chidera Eggerue, also known as The Slumflower, is a writer and fashion blogger. Rooted in London, Eggerue is becoming known in the U.S. as well with her award winning book What A Time to Be Alone. Publications such as Elle, Glamour and Teen Vogue have enthused over her wonder.
Eggerue continues to be an unstoppable icon who promotes self-love and the importance of understanding yourself. Currently, Eggerue is busy while preparing the release of her new book, How to Get Over A Boy, coming February 6, 2020.
To stay up to date with more news from Eggerue, follow her on Instagram and Twitter,
Elaine Welteroth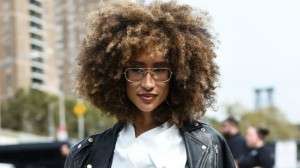 You may recognize her by her voluminous mane of hair, but that's just one bullet point on her impressive resume. Welteroth, journalist and editor,  is a force that has been extremely influential in the black community.  The powerhouse made history as she became editor-in-chief at Teen Vogue, being the second black woman at Condé Nast to hold this title.
Under her direction and management, Teen Vogue acquired more readers and engaged them to be more inclusive and open to discussions around diversity.  In 2018, Welteroth resigned from Teen Vogue, but continues to use her gift of writing to inspire others.
In June 2019, Welteroth released her book More Than Enough: Claiming Space for Who You Are (No Matter What They Say). The book is an honest,  heartfelt memoir of her struggles and lessons that she has learned on her journey.  Her book is available for purchase at Amazon, Barnes &  Noble and Target,
To know more about Welteroth, follow her on Instagram and Twitter.
Wayétu Moore
The Liberian-American author is a true wordsmith. Moore has created a beautiful work of art that gives readers an insight into the meaning of Liberian history. Her debut novel, She Would Be King, captures the essence of love, family struggles and how to make the right choices when difficult circumstances present themselves.
Before the release of her debut novel, Moore opened up her own bookstore called One Moore Bookstore. This is the first bookstore in Liberia that allows visitors to read select books while in the store. One More Bookstore is continuing to sell literature that allows readers to go back to the simplicity of reading for fun.
Moore is preparing to release her second book, The Dragons, The Giant, The Women, set for June 2020. This book will go in depth to Moore's childhood and her experiences living through the Liberian Civil War.
She Would Be King, is available for purchase at Amazon, Barnes & Noble and Wayetu.com. Follow her on Instagram to see her journey.
For more authors to read in 2019, click here.