Cardi B Music Is On Fire With 3 Hits On Billboard Top 10 List!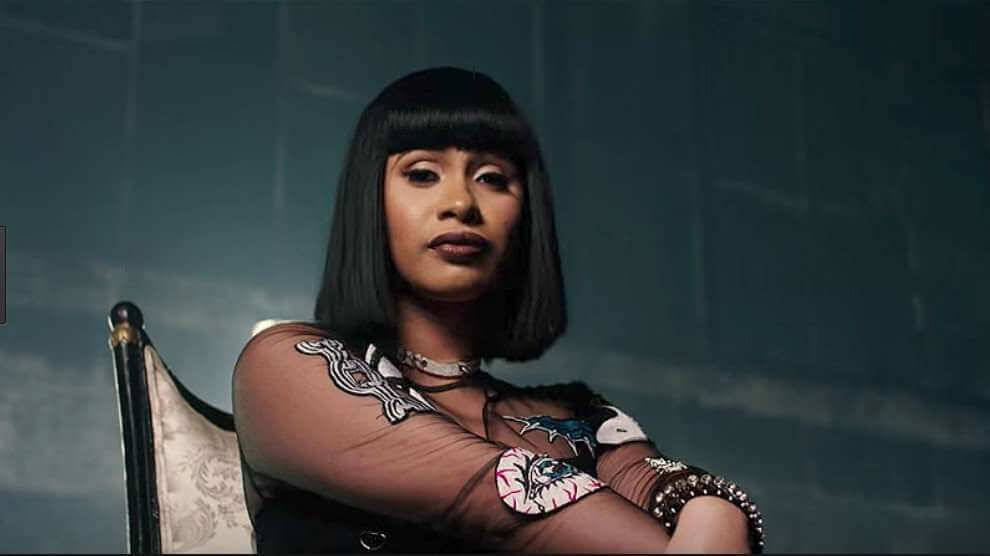 Cardi B music is on fire!
Like her or hate her,  you can't deny the recent success of Cardi B.  Unless you have been under a rock, you have heard Cardi B's smash hit single "Bodak Yellow" everywhere you go.  The song made history back in September by making Cardi B the first female rapper in the last twenty years to have a number one solo single on the Billboard Hot 100.
Well, the Bronx native has done it again.  For the week of the Nov. 18th dated Billboard Chart, Cardi B will be the first woman   in history to chart her first three singles on the top 10 list.
According to billboard 
"On the Nov. 18-dated chart, the Bronx native's former six-week No. 1, "Bodak Yellow (Money Moves)," holds at No. 2, while she debuts at No. 5 with "Motorsport," a collaboration with Migos and Nicki Minaj. The latter opens at No. 2 on the R&B/Hip-Hop Digital Song Sales chart with 37,000 downloads sold in the week ending Nov. 2, according to Nielsen Music. "Motorsport" also leaps onto R&B/Hip-Hop Streaming Songs at No. 8, clocking 19.8 million U.S. streams in the same frame, and jumps 33-18 on R&B/Hip-Hop Airplay, rising 93 percent in audience to 11 million for the week ending Nov. 5."
One more: "No Limit," G-Eazy's track which features from Cardi and A$AP Rocky, closes out the female MC's trifecta on Hot R&B/Hip-Hop Songs with an 11-10 step. The song pushes 12-9 on R&B/Hip-Hop Airplay (19 million in audience, up 20 percent) and 14-12 on R&B/Hip-Hop Streaming Songs (12.7 million, up 12 percent), although it retreats 4-7 on R&B/Hip-Hop Digital Song Sales (15,000, down 15 percent). "
There has only been 5 other women in history to have three top 10's in their career:  Ashanti, Nicki Minaj, Iggy, The Queen Bee and Rihanna. Cardi B is now the sixth.
This goes to show you what can happen if you stay authentic to yourself and pursue your dreams. You never know what can happen.
Congratulations Cardi B!