These Holiday Destinations Are Celebrity Favorites
If vacations are more of your thing than sitting around the fireplace during the holidays, this article is for you. Take some inspiration from these stars and explore one of their favorite holiday season getaway spots.
These vacation spots include tropical islands, snow covered slopes, and everything in between.
Let's start with the beautiful Maldives.
Maldives
John Legend and wife Chrissy Teigen spent Christas 2014 in the tropical island Maldives. This island located in the Indian Ocean is known for bungalow resorts that are floating above the sea.
Sedona, Arizona
In December of 2018, actress Lupita Nyongo made sure to stop by the resort town of Sedona, Arizona on a cross country trip with family and friends.
Sedona is known for its mind blowing red rocks and amazing hiking trails. Although it is often overshadowed by Grand Canyon about two hours north, Sedona is undoubtedly one of the most beautiful places in America.
https://www.instagram.com/p/Br27796hx2M/
Iceland
Jay Z and Beyonce spent Christmas 2014 in Iceland. Of course, Iceland has increasingly become a popular destination for those seeking adventurous vacations.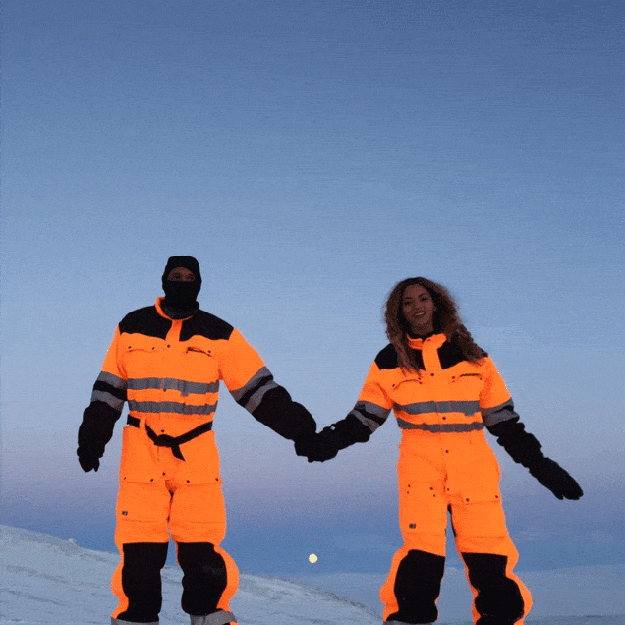 Barbados
British songstress and TV personality Sinitta once soaked in the sun in Barbados during Christmas. Barbados is also a favorite vacation spot of non-other than native Barbadian Rihanna.
Turks and Caicos
Nicki Minaj spent the 2016 holiday season in the beautiful island of Turks and Caicos. The trip was also celebrating the rapper's 34th birthday.
https://www.instagram.com/p/BNxHWJaBn6m/?utm_source=ig_embed
Aspen
All she wants for Christmas is Aspen, every year. Mariah's favorite place in the whole wide world during the holiday season is Aspen, Colorado. She takes the family there every year for Christmas.
https://www.instagram.com/p/Brs1TSZnwgy/
Hawaii
The Obamas spend every holiday season in Hawaii where President Obama grew up. The annual tradition is one they kept alive even through his presidency.
Ghana
In in 2018 holiday season, actor Boris Kodjoe took 40 of his closest famous friends to Ghana for the year of the return. Since Boris' father is from Ghana, he has a special connection to the country.
Sydney, Australia
When it's cold and snowy in the states, the weather is only starting to heat up in the land down under. That's where supermodel Chanel Iman spent the 2016 holiday season.
https://www.instagram.com/p/BOS5UR-AzUv/?utm_source=ig_embed
Anguilla
Denzel Washington celebrated the holiday season and his birthday in Anguilla back in 2012. The pristine Caribbean Island has been a celebrity favorite for years.