Everette Taylor: The Marketing Trailblazer Changing The Game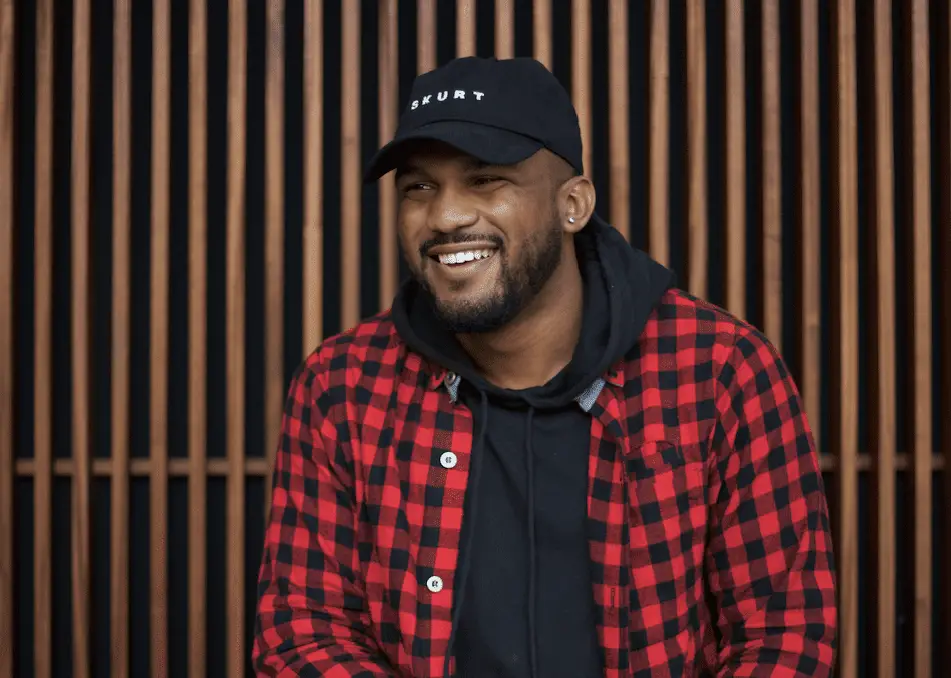 No success story happens over night. And for the marketing trailblazer Everette Taylor, homelessness and other adversities made the road to creating his own enterprise challenging, but surely not impossible. 
Almost 12 years ago, at the age of 17, the Richmond, VA native was homeless. This alone would be a major setback for anyone, but Everette, knowing what he wanted to do for the rest of his life, followed his passions against all odds. 
Humble Beginnings
Taylor's first steps were attending Virginia Polytechnic University, and although his later decision was to drop out of school, it pushed him towards a direction that would allow him to step into more opportunities. At the age of 19, he started his own event marketing software company. With much success, Taylor was able to sell the company only two years after its creation.
Taylor became the VP of Marketing of what is now Xenon Ventures shortly after selling his company. But then there was Qualaroo, a marketing software company that specialized in behavioral insight surveying. Taylor was a major component and leader in the successful acquisition of the company. 
Being a man of connections and networking, during his time with Qualaroo and before the acquisition, he met Sean Ellis. The two would then partner to start GrowthHackers, a SaaS and growth hacking community. The company's mission is to help other companies not only establish themselves, but to maintain continual growth through a cross-functional, value-based approach. 
RELATED: How Kevin Hart Turned Rejection to Net Worth to $200 Million 
Marketing, ET Enterprises and More
These experiences have turned Everette Taylor into a groundbreaker in the community of marketing and entrepreneurship. Multi-million-dollar brands is what he helps build best. 
Most recently, in 2018, Taylor founded ET Enterprises, where he sits as the CEO. In this role, he oversees a sundry group of companies. These include: Millisense, Popsocial, Southside Fund and Hayver. 
Everette Taylor also teamed up with Lexus, Disney, Nationwide Insurance, AT&T and more. 
The marketing genius is the essence of hard work, consistency and the will to win. He has no intentions of slowing down, and that goes beyond his normal sector of work. Taylor has proven that he is a marketing connoisseur and is now using his talents in a completely different domain: the art world. 
https://www.instagram.com/p/Buyk-6rHkMs/
RELATED: The 5 Richest African Americans And How They Made Billions 
ArtX by Everette Taylor
Everette Taylor's desire to become involved in the community of fine art led him to create ArtX, a media and technology company designed to showcase new and emerging artists. Through this platform, artists can promote their work, connect with others to build an audience and have the chance to network with art collectors.
Additionally, ArtX provides artists with a suite of business software tools to ensure that resources are available to aid their skills as well as having exclusive events centered around art and scholarships to help artists.
ArtX website has spotlights of artists from all over the world, highlighting different forms of art, their artistic process and latest bodies of work. And for every artist or someone who is creating anything, the importance of spreading the word and being able to share it on social media is high.
Amplify, a part of the ArtX platform, is where artists can look to for help in the following:
Innovative Strategies: Creating and utilizing a specific, customized strategy to reach and engage audiences on social media
Finding new fans and supporters: Helping new artists reach their target audience to build awareness around their brand
Social Media Expertise: A select group of social media experts are available to help take artists brand to the next level with providing consulting on when to post, what to post, content that will entice viewers to engage and more.
Although consulting can be expensive, Amplify provides this at an affordable cost and provides a list of helpful next steps for those who are interested in this route.
Early in 2020, Taylor tweeted:
"I know everyone wants to "kill it" in 2020 but it's important to recognize that some years are foundational and lay the groundwork for future success.It's a marathon, 2020 is a foundational year for me." 
The race continues and shows promise of many more wins and accomplishments along the way.