Fine Black (Celebrity) Men since The '70s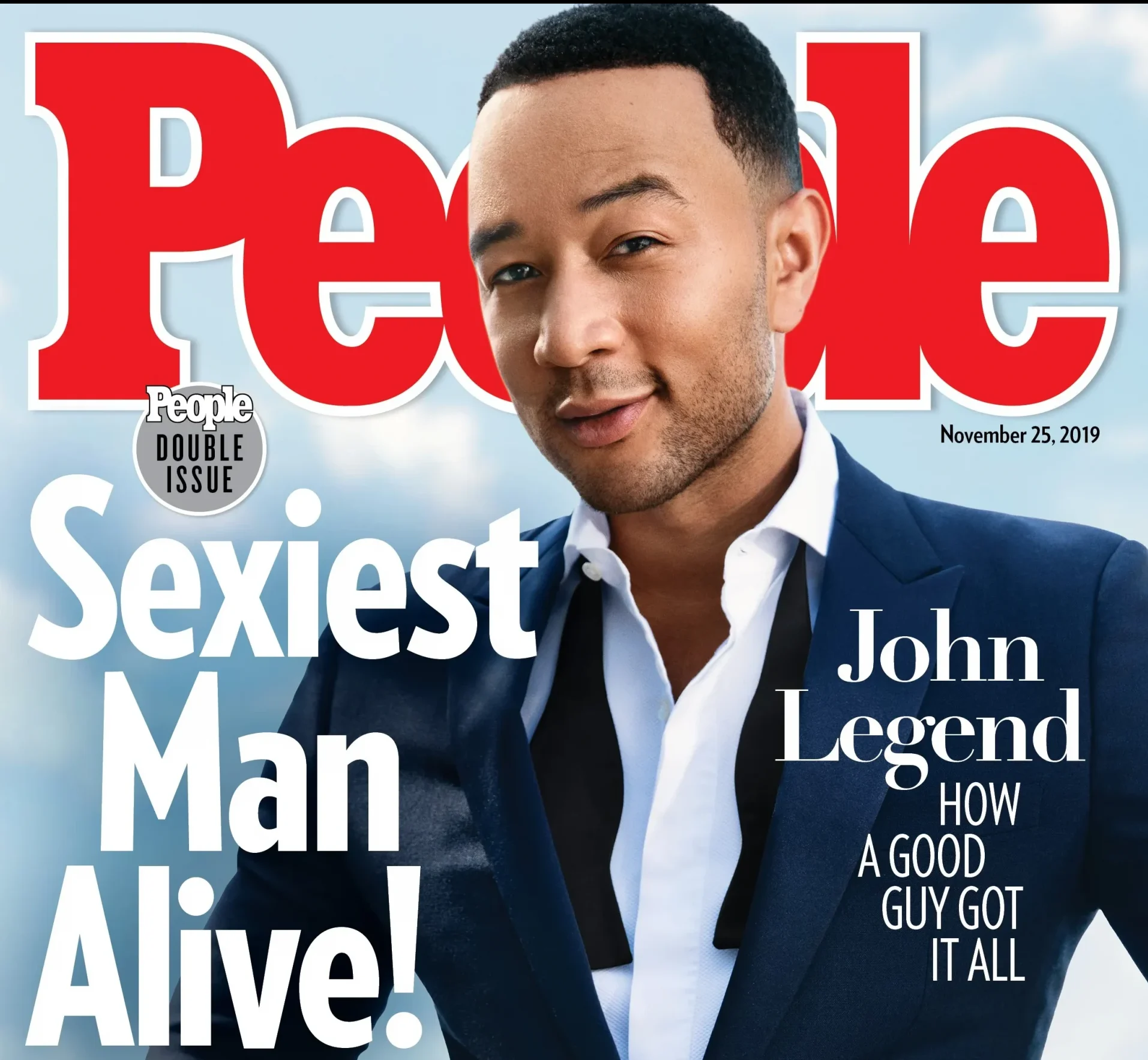 Looking for some fine Black men? We might not be a dating site, but we do have a short list of the finest celebrity Black men through the decades since the 1970s you can browse. 
Think about who was the finest celebrities in each decade and see if our list matches your taste. Ready? Let's go!
'70s Fine Black Men
Sidney Poitier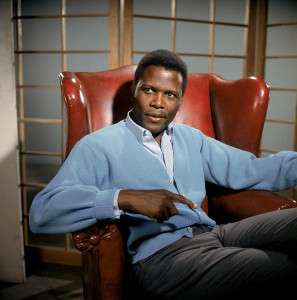 Sidney Poitier's handsomeness transcends time. Even in his 90s, this record-breaking Black actor still had heads turning. He has acted in critically acclaimed films such as In the Heat of the Night and Guess Who's Coming to Dinner. In the '70s, Sidney Poitier was already stablished with his acting career and had also transitioned into directing. 
Marvin Gaye
The Sexual Healing singer is highly regarded for his soulful voice but that's not all that makes him stand out. Marvin Gaye is also one of the finest black men of the 70s. The 70s were a highly successful decade for Marvin Gaye. He released his top album What's Going On in 1971. A socially conscious and talented man? What can be sexier?! 
RELATED: 25 Sexiest Videos in Black Culture
Jim Brown
https://www.instagram.com/p/BKrVv5qhSHd/?hl=en
If you need any convincing that black don't crack, all you need to do is take a look at Jim Brown. Even at the age of 82, his good looks are bare for all to see. But did you know that Jim Brown was the centerfold of Playgirl Magazine in 1974?? 
Teddy Pendergrass
One look at Teddy Pendergrass and you know he deserves to be on this list. The American singer didn't always have it easy in his career. The '70s was a great decade for the singer, but in 1982, he was involved in a crash that paralyzed him from the shoulder down. The car crash threatened his career but he didn't let it hold him back.
Smokey Robinson
https://www.instagram.com/p/Ch-A_SvL81C/?hl=en
With his mesmerizing and boyish eyes, Smokey Robinson managed to capture the hearts of many in the '70s. He has sang hits such as Mickey's Monkey and Baby Baby Don't Cry. He's also one of the most talented writers the music industry has ever seen. 
Richard Roundtree
Who's finer than Shaft?!
Richard Roundtree played Shaft in the 1971 film. This American actor is so handsome that he was also a model in his youth. At 80, he has still not lost any of his good looks.
Bob Marley
https://www.instagram.com/p/Cii2SxfpTGF/
The popular reggae singer had a raw natural handsomeness that you don't come across every day. Bob Marley had a unique voice that could be easily recognized in some of his hits such as One Love and No Woman, No Cry. Can you believe he was only 36 when he passed away?
'80s Fine Black Men
Eddie Murphy 
Eddie ruled the '80s! From his stand up comedy to his successful films, Eddie absolutely dominated the 1980s. Eddie Murphy is one fine black man until this day.  Who didn't want to be his princess?? 
Lionel Richie
You might laugh at that Jeri curl now, but Lionel Richie was the king of the hot hair style in the '80s. Most of our aunties and mothers still have a crush on this man. There's no reason why he shouldn't be on the list
Billy Dee Williams
This stellar actor is well known for his role as Lando Calrissian in the Star Wars franchise, becoming the first African American to be cast in the franchise. 
Prince
https://www.instagram.com/p/CUf5bwTpUgF/?hl=en
Ok, we know Prince is not everybody's type, but he was immensely popular with the ladies! The Purple Rain singer blew up in the '80s into superstardom.
'90s Fine Black Men
Denzel Washington
https://www.instagram.com/p/CgU4A-Ej1Ao/?hl=en
It's difficult to pick a decade where Denzel was his hottest becuase he's still going strong! But we will add him to the '90s because that's when he really, really blew up. Denzel Washington started acting in the mid-'70s. He has received several accolades for his talent as an actor. One fine black man? Oh hell yeah! 
Michael Jordan
https://www.instagram.com/p/CaFgSsFpwFj/?hl=en
The Chicago Bulls were THE team in the '90s. And Micheal Jordan was THE man! A fine man at that.
Will Smith
https://www.instagram.com/p/CIvsjK6hRKL/
Would this list even be complete without Will Smith? The Fresh Prince of Bel-Air actor can be accurately described as an eye candy since the late '80s till today, but Will owned the '90s! 
Usher
https://www.instagram.com/p/CiaZ-SfrN6Q/?hl=en
Usher Raymond has been a sight to behold since he came into the limelight in the 90s. His popularity continued into the 2000s, and so did his hottness! 
2Pac
If you like that thug love, who else represents that harder than the self proclaimed representative of "Thug Life?" We lost 2Pac at such a young age but he was talented and fine!
Maxwell
One of the most popular neo-soul singers of the '90s, one look at Maxwell is enough to make you swoon. A classic man like Maxwell never fades, he just gets better and better with time. 
Ginuwine
This R&B singer has been winning hearts as far back as the 90s with hit songs like Pony, None of Ur Friend Business, and Differences. He was definitely one of the fine black men of the '90s.
Shemar Moore
From The Young and the Restless to Soul Train to Toni Braxton's music video, Shemar Moore has been catching attention and admiration since the '90s. Handsome doesn't even being to describe his good looks!
Taye Diggs
How Stella Got Her Groove Back, anybody? Should we say more?
2000s' Fine Black Men
Tyrese
Although Tyrese has fans  gushing over his looks, the popular singer and actor confessed that it hasn't always been the case. In an interview, he said he felt ugly as a child because he was always the bottom of jokes fueled by colorism. The joke is on them! 
Idris Elba
How many women can look at Idris Elba without swooning? Not many. The 2000s is when Idris became popular. The 49-year-old celebrity has been on our screens since 1994 yet we just can't get enough of his raw talent and his good looks.
Ll Cool J
With his killer smile and confident demeanor, it would be impossible to come across Ll Cool J without doing a double take. Now you know why we have this star rapper on the list of fine black men of the '90s. 
Morris Chestnut
It's tough to say which decade was Morris' hottest decade as he was popular both in the '90s and '2000s, but we're including him in the '2000s because he probably had his best years in late '90s and early '2000s. Don't get us wrong though, Morris is still has hot as ever.
President Barack Obama
Popular for his charm and charisma, Barack Obama is the finest president in American history. His brains, calm demeanor, and sense of humor (of course good looks too) have landed him on our list of fine black men of the 2000s. 
2010s' Fine Black Men
Michael B. Jordan
https://www.instagram.com/p/CMPmpCbF2VP/?hl=en
It's no surprise that the Black Panther actor has a spot on this list. Michael B. started acting in the early '2000s but really broke through to massive popularity in the 2010s. 
Michael Ealy
https://www.instagram.com/p/B5WEodNBp9d/?hl=en
Michael Ealy has acted in movies like Think Like a Man, About Last Night, and The Perfect Guy. The blue-eyed actor can make you spellbound with his charming looks.
Terrence J
https://www.instagram.com/p/Cez5EuXs8qJ/?hl=en
Terrence J is an actor, model, and TV host. How many of you tuned into 106 and Park just to see Terrence everyday? His gorgeous smile and overall handsomeness make him one of the finest black men out of the 2010s and today.
John Legend
John Legend is one of the most phenomenal singers of our time. In 2019, his good looks earned him the front page of People's magazine as the sexiest man alive.