Harold Washington: 7 Noteworthy Facts About Chicago's First Black Mayor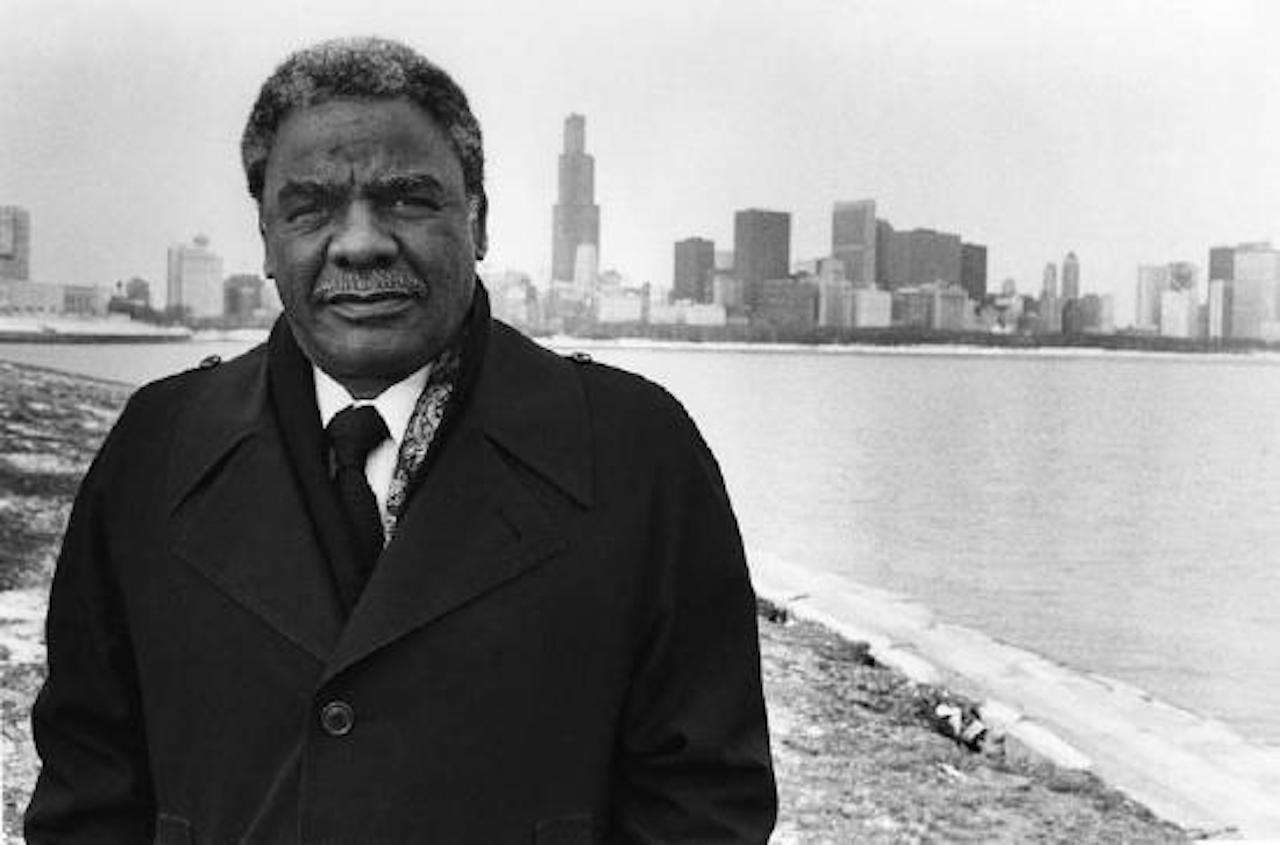 Thirty years ago, Chicago lost its first black mayor, Harold Washington. Shortly after his re-election to a second term as mayor, Washington had a heart attack that killed him on November 25th, 1987.  The fiery lawyer turned politician served as a member of the U.S. House of Representatives from 1981 until his election as mayor in April of 1983.
Washington was known for his eloquent speeches and pragmatic approach to problem solving, but his time as mayor caused a notable racial divide in Chicago.  Many white Chicagoans feared his leadership will mean that blacks now will have all the power to turn everything in favor of blacks while many blacks thought he didn't do enough for black Chicago.
30 years ago this week, #HaroldWashington died at his desk. These are the recollections of those most touched by the People's Mayor: https://t.co/yhbiLi09jQ #LongReads pic.twitter.com/GGjiPJ5xwz

— Chicago magazine (@ChicagoMag) November 20, 2017
If you're not too familiar with Harold Washington, here are some notable facts on the man and his legacy.
Washington went to a segregated high school in Chicago and served during World War II in a segregated unit of the U.S. Army.
He dropped out of high school after his junior year because he felt the coursework no longer challenged him. But he went on to attend Roosevelt College after his military service and Northwestern University School of Law in Chicago.
He served in the Illinois House from 1965-1976. Although he was a Democrat, he was ranked the 4th most independent legislator by Independent Voters of Illinois in 1967 as he often disagreed with the Democratic Party leadership on several issues. In fact, the leadership of the party sought to remove him from his position for his defiance of what he called the "idiot card", a sheet of paper that directed legislators on how to vote on every issue. His major work while in this seat was to pass the Human Rights Act of 1980, a re-writing of Chicago's human right laws to include the restriction of discrimination based on  race, color, religion, national origin, ancestor, age, sexual orientation, and more.
In 1971, Washington was sentenced to 40 days in Cook County Jail with a $1,000 fine and 3 years of probation for failing to file his taxes for 4 years. He had paid his taxes but failed to file the returns.
Washington was elected to the U.S. House of Representatives in 1980. There, he fought against deep cuts to social programs and amendments to the Voting Rights Act that would discourage African Americans from voting.
In his first term as mayor, Washington often sparred with the city council, which was later dubbed "Council Wars", a reference to Star Wars. The conflict prevented him from appointing nominees to boards and delayed the enactment of his legislation. The challenges he faced in his first term include city population loss and decrease in ridership of the Chicago Transit Authority.  He established the Political Education Project in 1984, an organization that supported Washington's interest in politics and worked to get his political allies elected across the state.
Several buildings in Chicago are named after the late mayor including The Harold Washington Library Center, Harold Washington College, and Harold Washington Cultural Center.
This American Life recently aired an episode on Harold Washington's life and work. You can listen to the podcast here.