Irene Cara's Rise to Fame & Passing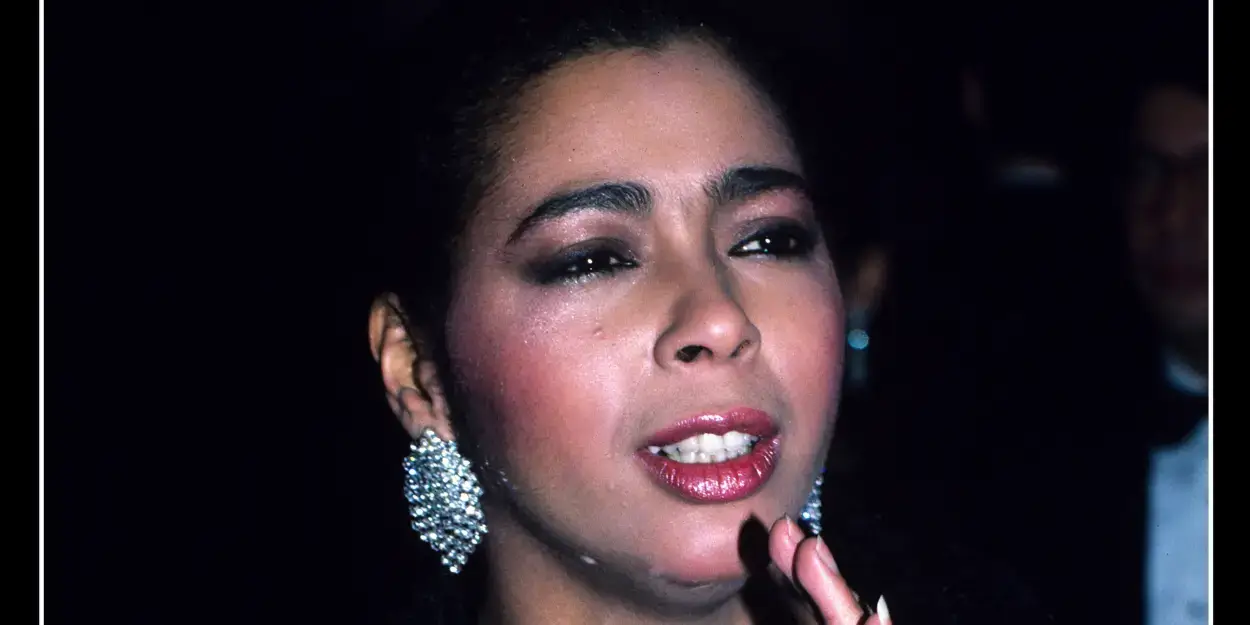 Irene Cara was an American singer, songwriter, and actress born on March 18, 1959, in New York City. She was of African, Cuban, and Puerto Rican descent.
Irene Cara was the daughter of Gaspar, an Afro-Puerto Rican, and Louise, of French and Cuban heritage. She had two sisters and two brothers. 
Cara's career began when she captivated her family by playing the piano by ear at five. She soon started studying music, acting, and dance seriously. She began professionally singing and dancing on Spanish-language television as a child. At eight, Cara recorded a Latin-market Spanish-language record, and an English Christmas album followed.
Irene Cara's Rise to Fame
Cara appeared in on- and off-Broadway theatrical shows, including the musical "The Me Nobody Knows" and "Maggie Flynn" opposite Shirley Jones and Jack Cassidy. She appeared as a member of the band "The Short Circus" in the educational series "The Electric Company," which also featured Rita Moreno, Bill Cosby, Joan Rivers, Morgan Freeman, Mel Brooks, and Gene Wilder.
Cara's breakthrough role was as Angela in the romance-thriller classic "Aaron Loves Angela" and as the title character in "Sparkle." She won international acclaim for her serious dramatic roles in two outstanding mini-series: "Roots: The Next Generations" and "Guyana Tragedy: The Story of Jim Jones."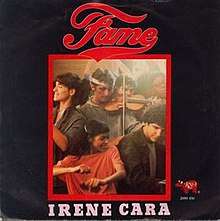 Cara's fame skyrocketed after she starred in the 1980 box office smash hit movie "Fame." She sang both the title song "Fame" and the film's second hit single, "Out Here On My Own," as Coco Hernandez. The movie's soundtrack became a multi-platinum album that topped the charts. At the Academy Awards that year, two songs from one film were nominated in the same category for the first time: "Fame" and "Out Here On My Own."
Cara was one of the few singers to perform more than one song at the Academy Awards. "Fame," written by Michael Gore and Dean Pitchford, won the award that year. Cara earned two Grammy nominations for "Best New Female Artist" and "Best New Pop Artist" and a Golden Globe nomination for "Best Motion Picture Actress in a Musical." Billboard Magazine named her "Top New Single Artist," while Cashbox awarded her "Most Promising Female Vocalist" and "Top Female Vocalist."
In 1983, Cara's title song for the movie "Flashdance" called "Flashdance…What A Feeling," which she co-wrote with Giorgio Moroder and Keith Forsey earned her an Academy Award for Best Original Song and a GRAMMY for Best Female Pop Vocal Performance.
Irene Cara's Passing & Case of Death
 Irene Cara died at the age of 63 at her home in Largo, Florida in on November 25, 2022. 
A statement was posted to her official Twitter account at the time by her publicist. "It is with profound sadness that on behalf of her family I announce the passing of Irene Cara," the statement read.
It was recently revealed that she died of arteriosclerotic and hypertensive cardiovascular disease, with diabetes mellitus as a contributory condition. In layperson's terms, she had a hardening of the arteries and stress on her heart as a result of high blood pressure. The manner of her death was considered natural, according to the report.
Heart disease is one the top causes of death in the United States.