Is it (Finally) the Right Time to Invest in Detroit?
Much has been said about Detroit's fall and recovery. In fact, I remember a very extensive article I read on the recovery of Detroit on a national magazine about 5 years ago. After reading that article, I thought Detroit was going to bounce back within months, a year max. But that didn't happen. I've been checking in every so often with Detroit's recovery ever since. Now, I think I need to publicly pose the question: is it finally the right time to invest in Detroit?
Detroit, currently almost 80% black, holds a special place in the history of African Americans. The city sheltered run away slaves before they made their way to Canada. In fact, it was codenamed "Midnight" on the Underground Railroad. Detroit was home to Motown and the middle class black community that flourished decades before other black communities in major US cities saw any hint of the black middle class. So, in many ways, the question to invest in Detroit becomes not a question of the mind but a question of the heart.
That is not to say it doesn't make any financial sensibility to invest in Detroit. Here are some pointers as to why investing in Detroit can be a great move:
Most significant income increase since 2000– According to the US Census Bureau, Detroit saw the biggest increase in household income last year since 2000.  Poverty also went down by 4%, the biggest dip since 2008. Mayor Mike Duggan credits the city's focus on adding jobs and providing training for the good news.
Startup rank improving– Detroit is slowing moving up the rank on the list of US cities with the most startup activities. The Kauffman Index shows that the Detroit-Warren-Livonia area moved up to spot #30 in 2016 from spot #35 in 2015.
Luxury real estate market moving in – You know a market is hot when Warren Buffet eyes it. That's what's happening in Detroit's luxury real estate market. A division of Warren Buffet's Berkshire Hathaway will soon open The Loft Warehouse, a luxury condo complex built in Midtown. The complex is also being promoted to international buyers.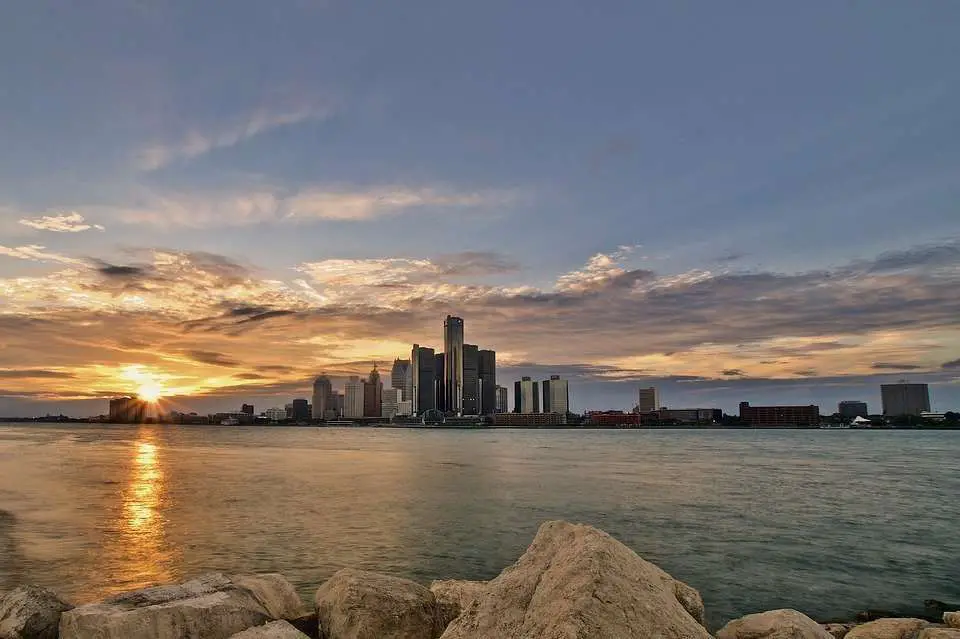 The above points definitely indicate a decent recovery for Detroit. However, it also seems like the recovery might be concentrated in areas that we don't really picture when we think of Detroit's downfall. The areas that were hardest hit when the auto industry and other industries shrank and the recession hit in 2008 might not be seeing their fair share of recovery.
The rows of abandoned, burned, and vandalized homes are still prevalent. And with cheap home prices (some going as low as $1000), it is very tempting to swoop in and help recover these areas. However, these are still high risk investments that are most likely not a good fit for a passive investor that 's not willing to live in the neighborhoods and help them recover. Or, you would need a massive capital to do it from a distance.
Even if these neighborhoods were given face lifts, where do the homebuyers and renters come from? These homes were abandoned for a reason. With high crime rates, low police involvement, and very low incomes, these neighborhoods will most likely need an intense recovery plan.  It's work cut out for the long term visionary and dedicated investor.
At the end of the day, the question of investing in Detroit for me goes back to the question of what do we do when our own cities crumble? Detroit is a black city.  It has sheltered those in need of shelter, entertained and motivated the world in tough times, and has given us one of the first tastes of the black middle class in America. The time is over for us to sit on the sidelines as our historic city waits for our help.
Detroit needs investment for us by us. How can we make this happen?