Jones BBQ And Foot Massage: The Breakout Skit Still Making Us Laugh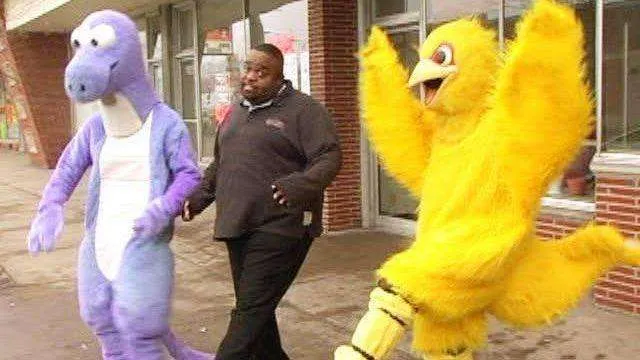 The effect of good comedy transcends the present moment it was made, and this is exactly the story of the Jones BBQ and Foot Massage.
Ten years after the release of the commercial skit that raked in a whopping eleven million views on YouTube, we still find that commercial very hilarious and rib-cracking. We recently remembered that skit because somebody in the office thought it was a real place. We wish! 
Each time someone brings out their rickety bbq grill for the summer, we can't help but remember the Toby Jones' bbq advert all over again. And we rush to YouTube to laugh till our ribs hurt. Then the jingle gets stuck in our heads, for weeks. 
The Origin Of Jones BBQ and Foot Massage
For those who have no idea of what Jones BBQ and Foot Massage is all about, here is brief history. 
Jones BBQ and Foot Massage was a parody skit produced by Robert L. Hines, a Chicago actor and stand up comedian, who played the role of Toby Jones in a number of parody advert skits, where he and his crew -Big Dog Eat Child, are seen advertising this and that.
The group released a number of these 'fake' adverts which includes, Jones' Big A** Truck Rental and Storage, Jones' Cheap A** Prepaid Legal and Daycare Academy, and our favorite: Jones' Good A** BBQ And Foot Massage.
The infamous ad starts with the catchy jingle. We see the chef 'Toby Jones' in the company of the purple dinosaur and the yellow chicken, advertising bbq and massage in an empty restaurant where he talks about a restaurant where folks can enjoy a meal of bbq, and get their feet massaged at the same time. And, you get to pick what sauce you want to get the message with. 
Toby's bbq spot can fry anything 'fryable' and 'eatable', and make it 'deliciousable'. He will fry the beak and feathers of the chicken, and even candy bars. "If it fits through the door, I'd put it in the fry… We have got fine dinosaur meat."
In explaining how these series of skits came about, Hines told The Triibe:
"I was doing this little coffee house in Naperville and this [sketch comedy group], Big Dog Eat Child, was there. After we met at that coffee house, one of the guys texted me: "Listen. We have a character that we think is really funny but we can't seem to make him work. Could you do this character for us?" So they brought me to this warehouse. Weirdest thing I had ever seen. It was people living there. It was a lot of junk in the yard that nobody seems to give a s**t about, and there were bands living in this place. This was on, like, 30th and right around Halsted. So we hammered out the first one which is called Jones' Big A** Truck Rental and Storage Facility. Then, they said, "We got a second one we want to do." This was Jones' Good A** BBQ & Foot Massage."
So many people, including our co-worker, are disappointed to learn that Jones' Good A** BBA & Foot Massage is not a real place. But the video is very much real and will live on forever.