On Julian Bond & His Timeless Quotes on Civil Rights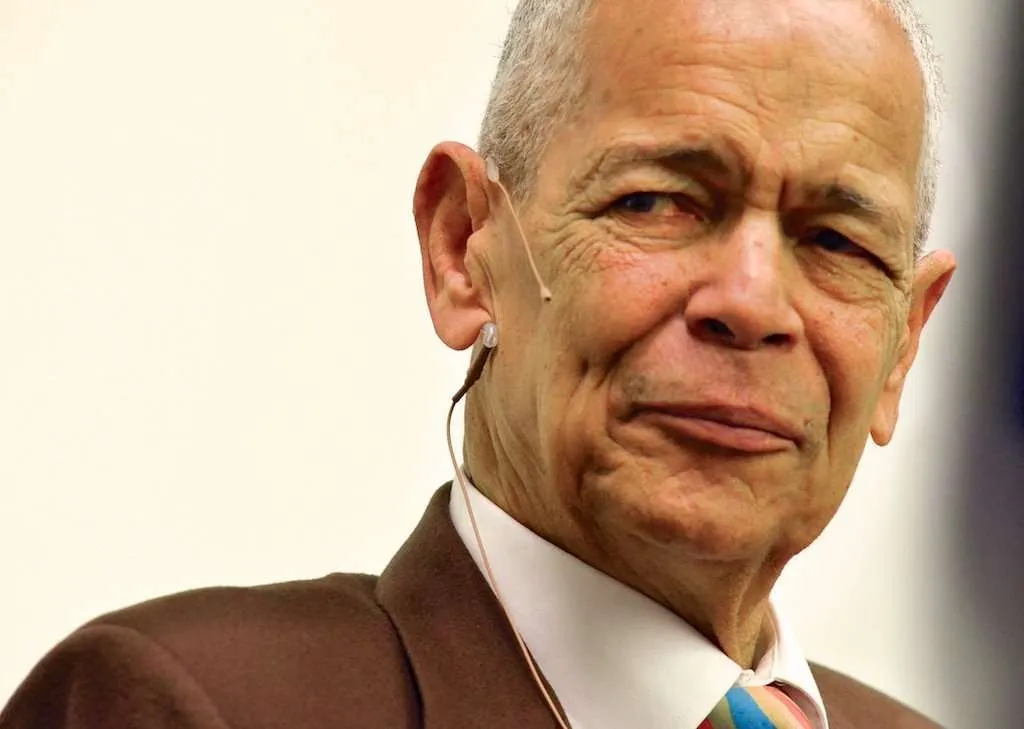 There's so much to be thankful for in a history filled with tireless advocates such as black history in America. One of such great men was Horace Julian Bond, a complete one-off as far as social activism, civil rights and politics are concerned.
Julian Bond was far from a conventional professor, writer or poet. He was a maverick and a leading light in the fight for justice, equality, and fairness.
The social activist and leader in the Civil Rights Movement was born in Nashville, Tennessee and came from a family of academics. Horace Mann Bond, father to Julian Bond, was president of Lincoln University, a historically black university in Pennsylvania while his mother, Julian Agnes was a librarian at Clark Atlanta University. 
Civil Rights Legacy 
While attending Morehouse, Julian Bond helped co-found the Student Nonviolent Coordinating Committee (SNCC) and served as the communication director from January 1961 to September 1966. That is where he developed his chops as a civil rights organizer, as he traveled around Georgia, Alabama, Mississippi, and Arkansas organizing voter registration drives. 
In 1965, Bond became one of eleven black politicians elected to the Georgia House of Representatives after passage of the Civil Rights act of 1964 and Voting Rights Act of 1965 allowed for black voter registration. But some furious white members of the House refused to let him take his seat due to "disloyalty." That was because Bond was also a prominent leader in the movement against the Vietnam War.  
At the 1968 Democratic National Convention, he was half seriously nominated as a candidate for vice president. Bond declined the offer due to not even being old enough to qualify, but it was clear his popularity would only grow from that point on. 
In 1971, Bond became the first president of the Southern Poverty Law Center.
After retiring from politics, he went on to teach at various universities including Harvard. Through out the 1960s and the 1970s, Julian Bond became familiar to millions of television viewers for constantly making appearances on behalf of civil rights.
Julian Bond published a book of essays titled "A Time to Speak, a Time to Act" in 1972 along with publishing many other writings in various publications such as The Nation, Negro Digest, and Playboy. 
In 2015, Julian Bond passed away in Fort walton Beach, Florida at the age of 75. According to his wife, Pamela Sue Horowitz, he died from complications of vascular disease. In a statement about Bond's death, President Obama called him a hero and a friend and added: "Justice and equality was the mission that spanned his life. Julian Bond helped change this country for the better. And what better way to be remembered than that." 
While this article is not a detailed biography of Julian Bonds, it contains timeless words from the wise man that resonate in past, present and future.
RELATED: The Silent Parade of 1917: Why the Forgotten March Matters
On Social Justice, Civil Rights, and Education
"Violence is black children going to school for 12 years and receiving 6 years' worth of education."
"As skills and energy became more of a demand, people who didn't have skills just got left behind, got shuttled to the side. Education didn't keep up to their promise. Education didn't prepare them for this new world. Jobs went overseas."
"I do think that some of us began to realize that this was going to be a long struggle that was going to go on for decades, and you'd have to knuckle down. A lot of people in our generation did that. They didn't drop out and run away."
"As legal slavery passed, we entered into a permanent period of unemployment and underemployment from which we have yet to emerge."
RELATED: Last Slave Ship, Clotilda, and the Story of the Last Survivor Slave
"The humanity of all Americans is diminished when any group is denied rights granted to others."
"Anytime someone carries a picket sign in front of the White House, that is the First Amendment in action."
"Many are attracted to social service – the rewards are immediate, the gratification quick. But if we have social justice, we won't need social service."
"The civil rights movement didn't begin in Montgomery and it didn't end in the 1960s. It continues on to this very minute."
"Good things don't come to those who wait. They come to those who agitate!"
"Most of those who made the movement were not famous, they were the faceless. They were the nameless, the marchers with tired feet, the protesters beat back with fire hoses and billy clubs, and the unknown women and men who risked job and home and life."
RELATED: The Silent Parade of 1917: Why the Forgotten March Matters 
"I think our greatest triumph was that we existed at all…"
"Martin Luther King belonged to another transcendent generation. A generation born into segregation; a generation freed from racism's restraints by their own efforts; a generation equally determined to see their way as free women and men."
"There's this big debate that goes on in America about what rights are: Civil rights, human rights, what they are? it's an artificial debate. Because everybody has rights. Everybody has rights – I don't care who you are, what you do, where you come from, how you were born, what your race or creed or color is. You have rights. Everybody's got rights."