How Kevin Hart Turned Rejection to Net Worth of $200 Million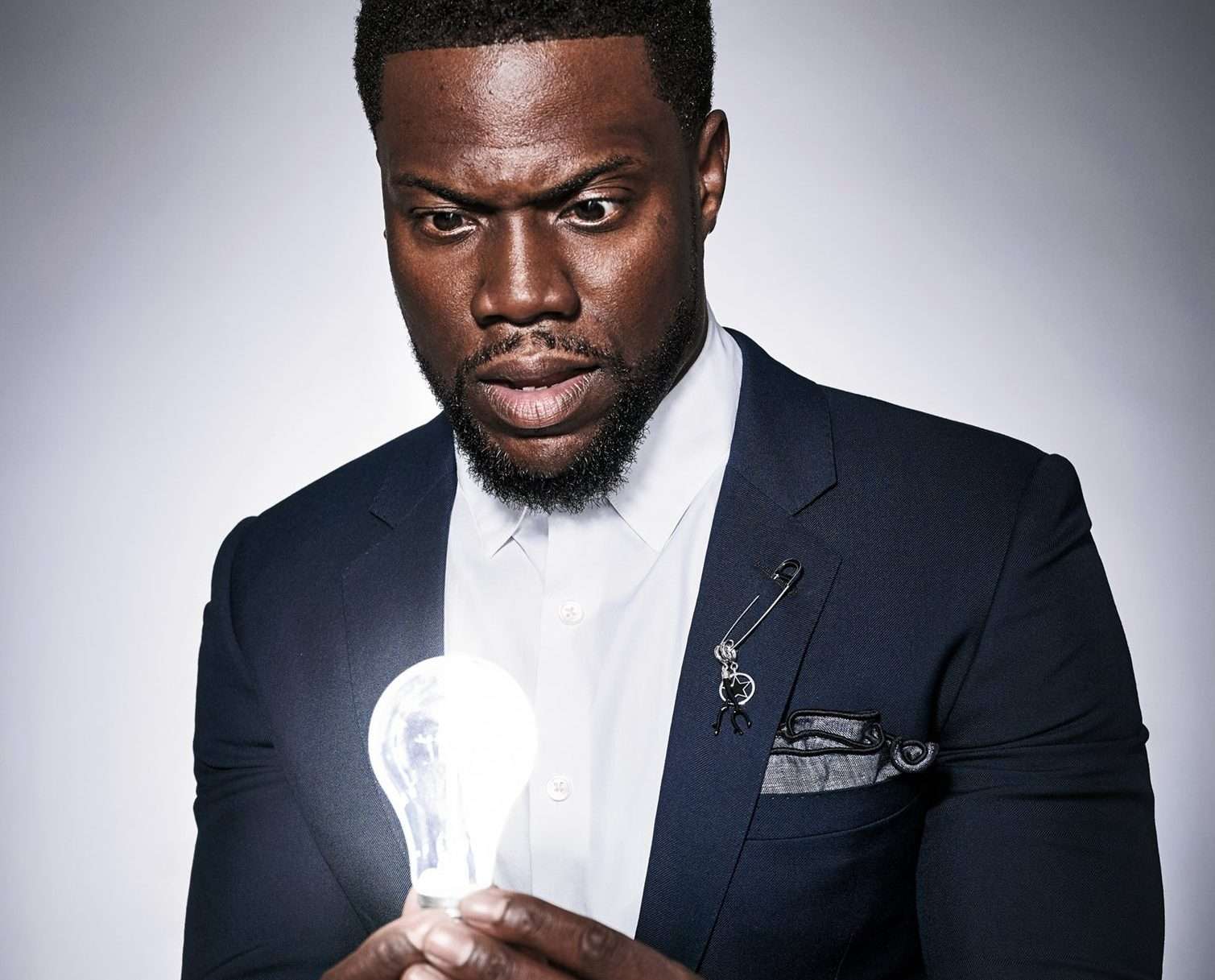 Funnyman Kevin Hart has a serious net worth. In 2020, Kevin Hart's net worth is estimated to be between $150 and $200 million. That's a whopping amount for a kid from Philly who was told comedy isn't for him. 
Kevin once told Stephan Colbert on The Late Show about one of his most heartbreaking rejections. He was rejected from New York City's famous Comic Strip by the club's booker Lucien, who discovered Eddie Murphy and Jerry Seinfeld.
"I audition for The Comic Strip, Lucien tells me to come back to his office, he sits me down and to my face he goes, 'I don't think this is for you. I don't think comedy is your thing, you should find a job, and look to do something else with your life because this isn't it for you.'" recalled Kevin. "No laughter afterwards. Blank stare. I'm waiting for the punchline. I'm just sitting there thinking, 'Well … when's it getting funny? I'm waiting for the punchline. I don't think it's getting funny. This seems real.' Then he says, 'Thank you for coming, but unfortunately you won't be performing here. That's it.' Then I had to get up and walk out of his office."
Unfortunately, that wasn't the only rejection Kevin faced early in his career. When he started performing in Philadelphia under the name Lil Kev, the audience reception was harsh. He was booed off stage multiple times. But did he quit? No.
Kevin kept performing at various comedy clubs and perfecting his craft. He entered comedy competitions throughout Massachusetts and audiences started to warm up to him.
Here are just some of the reasons why Kevin Hart has been able to grow his empire to $200 million.
RELATED: These Black Celebrity Kids Are Paving Their Own Path
Kevin Hart Persisted
As mentioned above, Kevin Hart's introduction into the world of stand up comedy was a brutal one. He even had chicken thrown at him once when he performed in Philadelphia. But Kevin's troubles stared even before he started performing comedy.
Kevin Hart grew up in Philadelphia with mother Nancy Hart and older brother Robert. His father was a drug and alcohol addict who came in and out of Kevin's life. Speaking of his father, Kevin said: "He didn't escape any of it — jail, drugs, addictions, ruining your family to a point where my mom didn't want me and my brother to be around him. Seeing the stuff firsthand, seeing the reality behind drugs and addiction, and what it can really do to a person, that's why I don't do drugs. I learned what I shouldn't be doing from what my dad did."
When the reception in Philly to his comedy was cold, Kevin would commute to New York City almost daily to try his luck there. He tried to immolate what other popular comics were doing at the time. He tried this stuff, that stuff, until he finally honed his comedy down to his own style. What worked for Kevin was self-deprecating comedy. The audience was finally warming up.
When he came to Hollywood, the reception was just as cold. When he would finally catch a break, the break would fall through. One after another.
But slowly, Kevin started landing roles in movies like Scary Movie, Along Came Polly, Soul Plane, and The 40-Year-Old Virgin. Kevin's years of hard work and persistence was finally paying off. Hollywood finally took notice when Kevin Hart starred in "Think Like a Man, a comedy that opened to $33.7 million in 2012.
RELATED: 17 Best Black Comedy Moves of All Time! 
Kevin Hart Grew His Brand
Kevin wasn't one to sit back and wait for Hollywood to discover him. He went on one comedy tour after another. He collected emails while on the road and grew his following. Before too many comedians knew the advantages of social media, Kevin was slowly growing a massive social media following.
In 2014, the Sony leak revealed emails that showed executives were upset that Kevin Hart was charging studios for tweets promoting his own movies. In return, Kevin took to social media to say that he built a brand, and that brand isn't cheap. "I look at myself as a brand and because of that I will never allow myself to be taking advantage of," he wrote on Instagram. "I own my brand…I make smart decisions for my brand…I protect my brand."
https://www.instagram.com/p/wegS92iYrM/?utm_source=ig_embed
Kevin Hart Never Stopped Working
If you think Kevin Hart is just everywhere, you are right. If he's not actively filming a movie, he is out promoting his soon to be released movie. If he's not promoting a film, he's out touring. If he's not touring, he's working on Laugh Out Loud, his comedy streaming service. Kevin Hart just never stops working.
After earning a staggering $87.5 million in 2016, Kevin kept himself busy to earn another 32.5 million in 2017. He partnered up with clothing companies, sports attire, credit card companies and more on top of touring and releasing movies.
"Appreciate hard work and the process of hard work. Because after that's over and you get the rewards of success, you look back on these moments and you respect those moments the best. You have no character, you have no place to come from" Kevin once said.
Kevin Hart Thinks Big
If you look at Kevin Hart and think he's just a comedian, you don't get the full picture. What he is a businessman, a mogul.
Kevin first started by investing in himself and his own material. He owns the rights to all his stand-up specials except 2009's "I'm a Grown Little Man." He is developing his own projects through Hartbeat Productions.
"I want to own it," Kevin says. "I want that last name Hart, when all's said and done, to mean so much."
He has befriended the likes of Oprah and Jay Z, and also taken them on as mentors as he delves more and more into his mogul journey. Among his recent investments is partnering up with Jay Z to invest $20 million in Hungry, a platform that connects independent chefs with corporations that need catering.
So, what's the biggest lesson to learn from Mr. Kevin Hart? The biggest lesson just might be the last one. Think big, do big, be big.