Quick Facts About Thurgood Marshall Before You Watch Marshall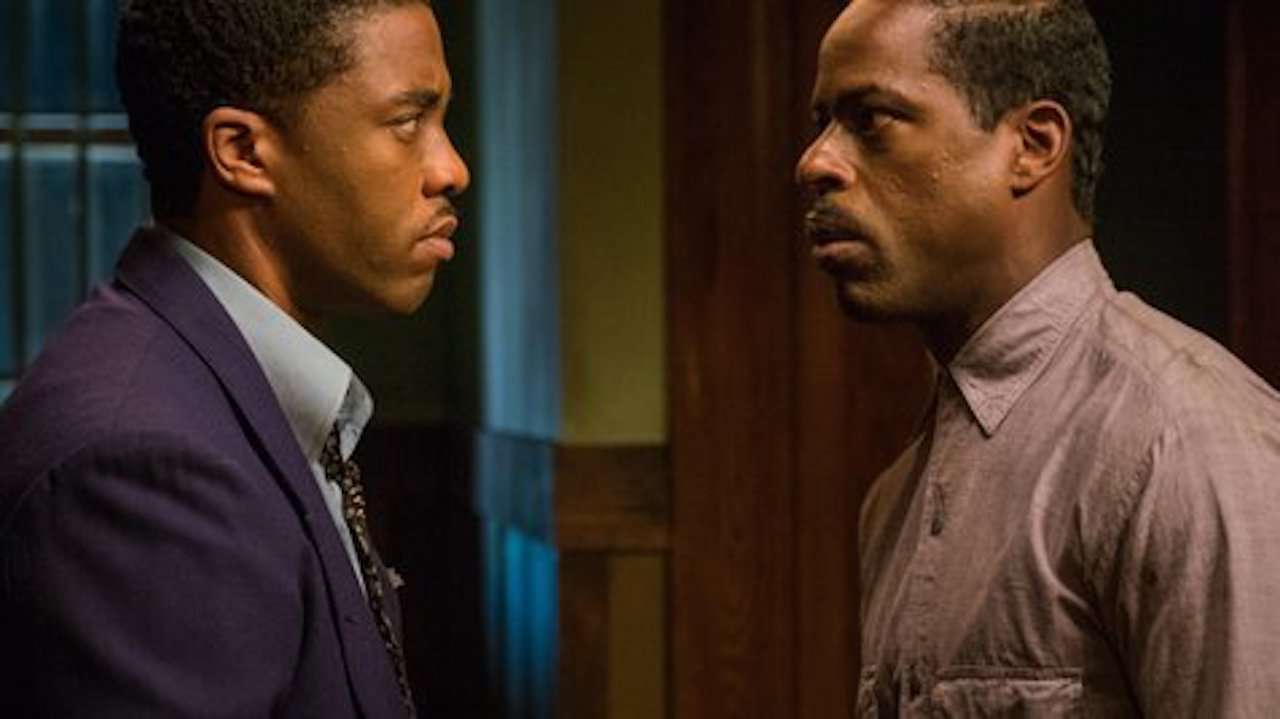 The much anticipated movie, Marshall, is set to be released on October 13th. It is based on true events in the life of Thurgood Marshall, our first black Supreme Court justice. The movie synopses reads, "Young Thurgood Marshall faces one of his greatest challenges while working as a lawyer for the NAACP. Marshall travels to conservative Connecticut when wealthy socialite Eleanor Strubing accuses black chauffeur Joseph Spell of sexual assault and attempted murder. He soon teams up with Sam Friedman, a local Jewish lawyer who's never handled a criminal case. Together, the two men build a defense while contending with racist and anti-Semitic views from those who deem Spell to be guilty." The movie is directed by Reginald Hudlin and stars Chadwick Boseman, Kate Hudson, Josh Gad, Sterling K. Brown (who's been having very successful couple of years), and Dan Stevens. 
Although Thurgood Marshall is famous for being the first black justice, much of his life story is still unknown to the majority of us. Below are some facts about Marshall you might not have known.
RELATED: 'Hidden Figures' Impact Shows Why Art is As Important 
Marshall founded the NAACP Legal Defense and Educational Fund and argued several civil rights cases before the Supreme Court before he was a justice, including the infamous Brown v. Board of Education.
He was classmate with Langston Hughes. Hughes allegedly described Marshall as "rough and ready, loud and wrong." Although he was a bright student, Marshall was known to be a prankster and was suspended twice from school for hazing students. 
He was a member of Alpha Phi Alpha, the first fraternity founded by and for blacks.
He was only 32 when he won his first Supreme Court Case, Chambers v. Florida in 1940. In his career, he won 29 out of 32 cases he argued in front of the Supreme Court. 
Marshall was known to embrace judicial activism. He once described his legal philosophy as, " You do what you think is right and let the law catch up. "
Catch the movie Marshall in theaters on October 13th.