Labia Cleavage: Love or Hate this Trend?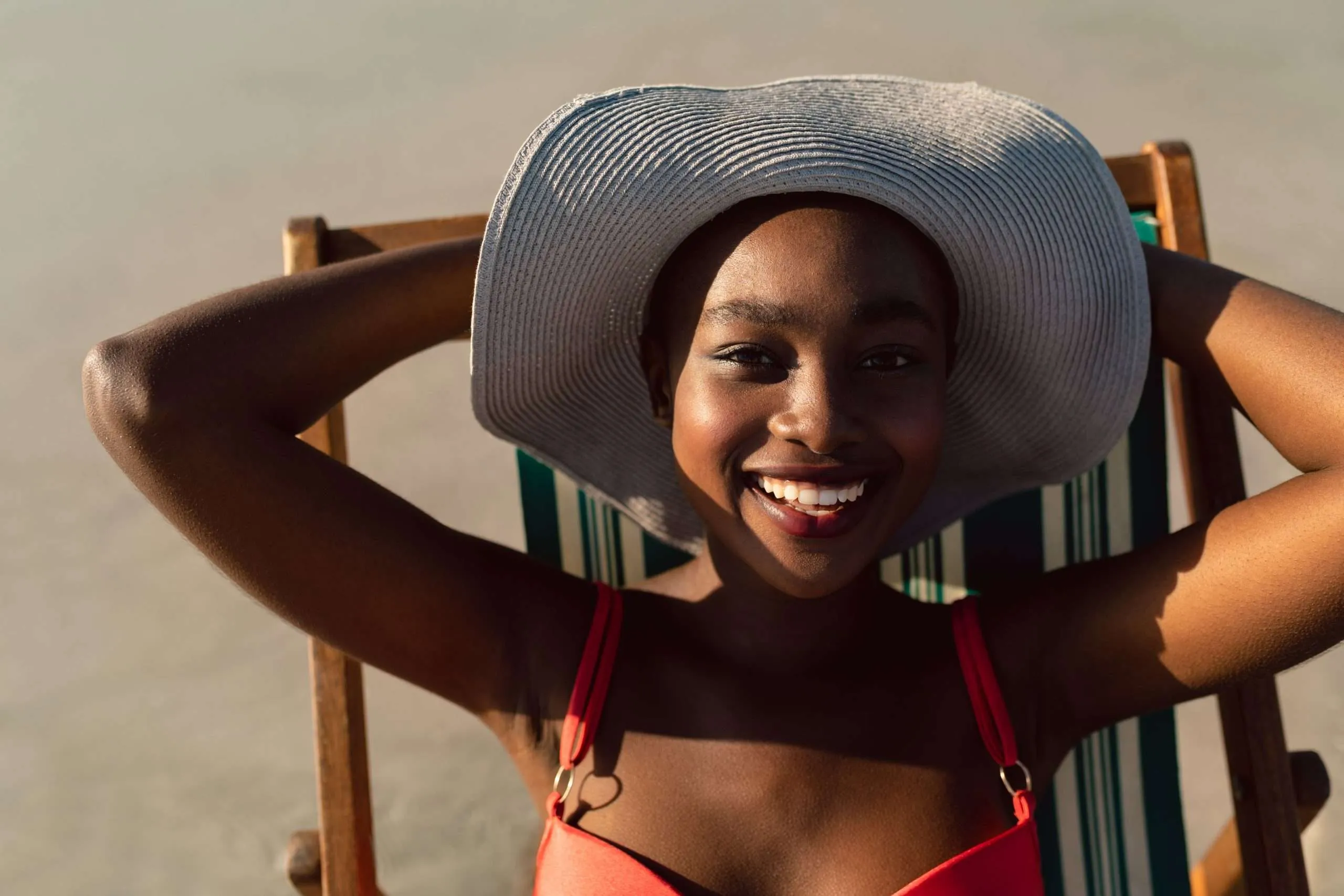 If your first reaction to this article is "What the heck is a labia cleavage", we won't make you feel bad about not knowing a fashion trend that's not exactly mainstream. But this trend has for sure become a thing among celebs.
There are two ways labia cleavage is being rocked. One is through dresses with super-duper high slits that don't know where to quit. And the second is through swim wear that are unbelievable tight.
Like it or not, labia cleavage is here, and it doesn't seem to be going anywhere anytime soon. But not everybody loves this look.  Some criticize it for showing a bit much while others point out that the look is not particularly healthy when done through super-tight swim suits. 
This bikini design makes high-leg bikini bottoms look like a swimwear version of mom jeans.  Celebrities and fashion trend-setters have posted on their IG pages showing off what they have to show off in this revealing swimwear.
What's interesting about this trend is that it can be healthy or unhealthy (physically) depending on which style you go with. With the dresses, the private area is actually able to breath if you commit to going commando. Celebrities on the red carpet tend to still cover up their privates using a small cloth under the dress (think of strapless-bra but for the, yes you get it).
With the bikinis, however, it's a different story.
https://www.instagram.com/p/47a7MbStRl/?utm_source=ig_embed&ig_rid=416aab95-47aa-4df2-9540-90ab62ffada5
On a practical level as well,  there is an argument about how comfortable these swimsuits are. Can something so tight allow you to move freely, let alone swim? 
While we may argue that these bikinis are too tight, consider the fact that some buy these swimsuits to look cute and not necessarily swim in them. 
RELATED: 15 of Bria Myles' Sexiest Looks
Health implications with wearing a Labia Cleavage Swim Suit
Some health problems could arise due to wearing a labia cleavage swimsuit. The first issue is how these bikinis are purchased. 
No amount of plastic panty liner will protect retail customers that try these bikinis before eventually buying them. And considering how tight these bikinis are, it will be very easy for germs to move from one vajayjay to the other.  
https://www.instagram.com/p/CM90N_XjLQb/?utm_source=ig_embed&ig_rid=557e2313-e294-4045-bf93-0bf23dd7174b
The second issue women face is the tightness of these bikinis. Because the fabrics are tight, they scrape on your skin when you wear them, and that destroys the barrier that protects your privates from infections.
Finally, these swimsuits cause the body to produce more sweat. Because there is little or no room to breathe, the body produces more sweat that stays on the skin creating the perfect environment for viral, fungal, and bacterial illnesses to brew. 
As a result, women could get folliculitis which is an illness that causes hair follicles to transform into nasty red pimples.
Celebrities Rocking Labia Cleavage
It has been a few years since the labia cleavage started showing up at the red carpet and on social media. It seems plenty of celebrities have embraced this daring look, whether they are at an award show or by the pool.
Karrueche did a mini version of this trend in this cut-out swimsuit.
If you're not ready for something too revealing (a full on labia cleavage), go the route Karrueche took.
https://www.instagram.com/p/CS5GSs4F6lm/
Christina Milian is stunning in this jungle bikini look.
This is just one of Christina's several labia cleavage looks. ALL are spot on!
https://www.instagram.com/p/BnPArQfnNtm/
Ciara rocked this beautiful dress to an award show.
Cici is a style goddess, keeping it sporty and casual in one picture and then high fashion and glossy in the next. This sparkly dress is covered up everywhere except for the part where it shows a little peek-a-boo of the labia.
https://www.instagram.com/p/CV0Lr-KJYri/
We're not exactly sure if what Rihanna is wearing is a top or a swimsuit, but it sure is hot!
Bad gal Riri is never afraid of a fashion trend. Remember when she wore a sheer top that completely exposed her breasts in public? So what's a little labia cleavage?
https://www.instagram.com/p/CUe-W8Yr4IF/
Do you love or hate the Labia Cleavage?
Some think the labia cleavage look is sexy and empowering while others think it's way too revealing, leaving nothing to the imagination. 
Where do you stand? Is this a look you would rock?