La'Princia Brown: Get to Know Bobby Brown's Gorgeous Daughter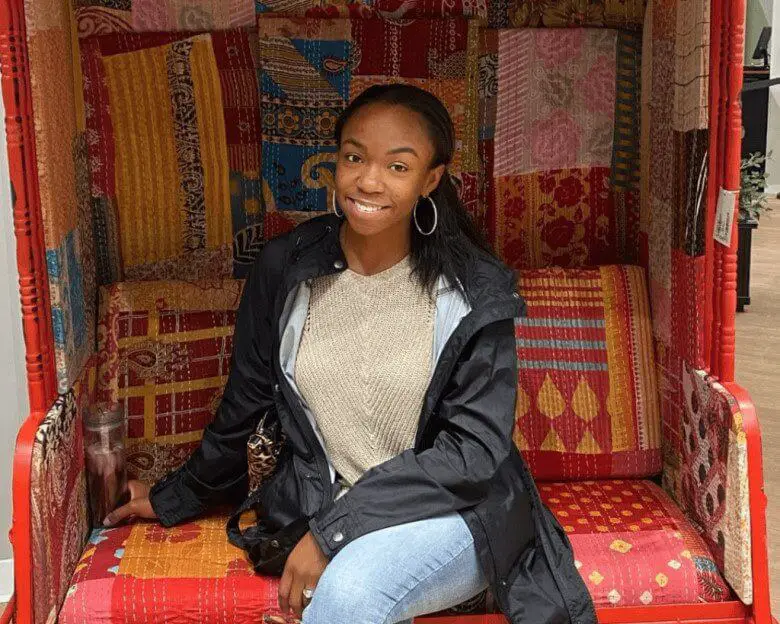 La'Princia Brown is the daughter of one of America's most famous R&B artists, Bobby Brown. Born in September 1989, La'Princia is the first daughter of Bobby Brown and mother, Kim Ward.
Aside from being the daughter of the renowned Bobby Brown, at one point she was once the stepdaughter of singer Whitney Houston as well. Being Bobby Browns daughter, and having Whitney Houston as a step mom, you can bet that La'Princia is no stranger to fame and public scrutiny.
LaPrincia Brown's Famous Father
LaPrincia's father is Robert Barisford Brown. He is more popularly known as Bobby Brown. Brown first gained fame in the 1980s as a member of the R&B group New Edition, which he joined at the age of 10, although he left in 1985 to pursue a successful solo career.
After leaving New Edition, Brown released hit songs such as "My Prerogative," "Don't Be Cruel," and "Every Little Step." He has sold over 50 million records worldwide and won numerous awards, including a Grammy Award for Best Male R&B Vocal Performance in 1990.
The Every Little Step singer was born to Carole and Herbert Brown on February 5, 1969. He was born in Boston, Massachusetts. Some credit him as the brain behind the new jack swing. New jack swing is a genre of music that blends hip hop with R&B.
https://www.instagram.com/p/CilkYqauuIL/?hl=en
Bobby Brown's love life has long been an object of public discourse and controversy. He had an 11-year-long relationship with LaPrincia's mother, Kim Ward, but unfortunately things didn't last.
Bobby's relationship with LaPrincia Brown's mother was cut short a few months after he met Whitney Houston at the 1989 Soul Train Awards. Rumor has it that he was still involved with Kim Ward while he dated Whitney Houston, but that is yet to be confirmed.
These days Bobby Brown seems to enjoy a great relationship with his daughter LaPrincia. Her mother has mentioned in several interviews that Bobby Brown cares deeply about his children, so it's not surprising that he keeps a good relationship with them.
RELATED: K. Michelle's Ever Changing Looks
LaPrincia Brown's Mother
Kim Ward, LaPrincia Brown's mother, was Bobby Brown's childhood sweetheart. Born a year after Bobby Brown, they became friends when she was just 12. They had an on-and-off relationship that lasted 11 years, but of course ended when Whitney Houston came into the picture.
https://www.instagram.com/p/CTGKT1OHU58/?hl=en
Although LaPrincia is her father's second child, she is her mother's first child. Kim Ward was Bobby Brown's second girlfriend and the mother of two of his children. 
In 1992, Kim gave birth to LaPrincia's younger brother, Bobby Brown Jr. Sadly, they lost him to a drug overdose in 2020.
LaPrincia's relationship with her mother Kim Ward is as strong as ever.  Her Instagram page shows off their close relationship and you can tell they're constantly showing support for one another. 
LaPrincia Brown has six siblings in total. She has one older sibling and five younger siblings. Of her six siblings, only one shares the same mother as her, which was Bobby Brown Jr. Unfortunately, he and Bobbi Kristina Brown passed away from drug overdoses. Both Bobbi Kristina and Bobby had a mixture of drugs and alcohol in their system, and were gone way too soon. 
It's unknown how close Laprinica and Bobby Brown Jr were, but Bobbi Kristina and LaPrinca were said to have gotten closer once Whitney Houston died in 2012, as they grieved over her death.
After Whitney's passing, LaPrinica and Bobbi Kristina Brown even went on a family trip to Hawii together. It seemed as if they would've been really close if it weren't for Bobbi's tragic passing. 
Thankfully LaPrinica has a great relationship with her remaining siblings, and is rumored to still be close with them.
LaPrincia Brown's Relationship with Whitney Houston
Snow White, Cinderella, and Tangled. We rarely see stories of a healthy relationship between a stepdaughter and her stepmother. However, this was not the case with LaPrincia Brown and Whitney Houston. The two got along really well. Kim Ward has said that Whitney Houston was kind to LaPrincia.
LaPrincia's Marriage to Eddie Ray 
Yes, Bobby Brown's daughter is taken. She got married to her longtime boyfriend, Eddie Ray, in 2021. 
Eddie Ray is not only LaPrincia Browns husband, but he's a podcast host, vlogger, and media personality. You can find some cute pictures of the two together on her Instagram page. 
LaPrincia often writes about the beauty of their love on her blog. She once wrote, "I've never felt more protected and loved by anyone else." 
In the past, LaPrincia Brown was featured in movies and TV shows such as The Tyra Banks Show, The Big Idea with Donny Deutsch, and Being Bobby Brown.
In addition, she runs a blog called Saving Princie. In her blog, she pours her heart on topics like love, family, and justice. 
She has described her blog with the following words: "Saving Princie is about one woman's journey to self-discovery through exploring various life passions." However, she has not posted on her blog since 2018.
Most currently, LaPrincia Brown makes jewelry. It is reported that she makes jewelry for fun. Therefore, it's hard to tell if she wants to make a career from her love of jewelry making.