Lil Eazy-E: Little Known Facts Behind The Name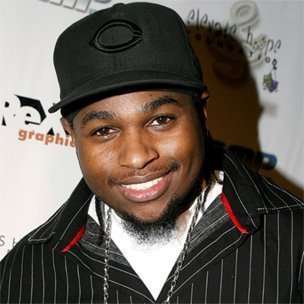 Self-proclaimed Prince of Compton, Lil Eazy-E is a renowned musician who became famous, not only for being the oldest son of gangsta rap pioneer Eazy-E but also as a businessman and a rapper himself. 
Some of his well known songs include This Ain't a Game, Straight Outta Compton, A Lil' Eazier Said, and Boyz N Da Hood 07, while some of his best albums include "Prince of Compton" (2005), "Prince of Compton 2" (2007), and "Loyal to the Game" (2012).
But there is still some mystery behind the name, as many people are still unaware of his background.
Lil Eazy-E's real name is Eric Darnell Wright Jr. He was born and raised in Compton, California by his grandmother in the same house his father grew up in.
Wright said he'd still get to see his father on weekends, and that that was when he'd come to visit all of his kids. (It's reported that Eazy-E had 11 kids, with eight different women)
Here are some interesting little-known facts about Lil Eazy-E.  
https://www.instagram.com/p/BncJNxMh7Nl/
Lil Eazy-E is currently the CEO of NWA Entertainment LLC, which is a record label and media company.  He is partners with Derrek Wright (also known as Baby Eazy-E, (E3), one of Lil Eazy-E's brothers, and Lisa Marcum. In addition, he manages Compton MoneyGang which is made of Derrek Wright as well as other members of his family.
Lil Eazy-E is also the CEO of his own company, High Powered Productions. 
On top of that, he is a music producer for various top artists. He is also involved in several other music, TV, and movie projects. 
Interesting enough, he learned a significant amount of what he mastered in business back in 2006 when he worked for Ruthless Records,  which was his late father's company. 
After Eazy-E died, he actually left Ruthless Records to his wife, Tomica Woods-Wright, which certainly came with some controversy of its own. 
In 2017, Tomica (who is Lil Eazy E's stepmom) and Lil Eazy-E had a legal battle over the company and who controlled the Ruthless Records name. 
Tomica filed a federal trademark infringement suit against Lil Eazy-E and his business partner Arnold White, for setting up a website known as Ruthlessrecordsinc.com, in which they claim to be doing business as the official Ruthless Records company
The website contained statements like,"Our old-school outlook mixed with cutting edge technology makes Ruthless Records Inc. a leader in the music business." It is also stated that "Eazy-E's first-born son and longtime friend are carrying on the legacy that started it all," and the site also claims Ruthless Records Inc. was "founded by legendary gangsta rap artist Eazy-E." 
It's easy to understand why there was a lawsuit, as Lil Eazy-E made it appear as if he and his partner were running the same Ruthless Records label that was owned by his dad. Lil Eazy E and Tomica-Woods Wright were ultimately able to settle the dispute, keeping Tomica as the CEO.
Due to that controversy, Lil-Eazy E's other company, High Powered Productions, became  committed to preserving and promoting the legacy of Eazy-E, as well as creating new and innovative music that appeals to fans. 
The company collaborates with a number of established artists, producers, and musicians, and is dedicated to creating high-quality music and entertainment products. Lil Eazy-E will make sure his father's legacy lives on, even if it's not with the exact company his father, Eazy-E initially started.
His musical career didn't have a smooth start 
Lil Eazy-E's first appearance on the music scene was together with rapper Daz Dillinger. That was the time when everyone was expecting an independent album release. Things didn't go as planned, as there was no contract signed for a long time.
https://www.instagram.com/p/Bd0MkeXhzKW/
In turns out Lil Eazy-E was initially signed with Virgin Records until a change at the company's executive management level delayed the Prince of Compton album release. The artist left Virgin Records and, in 2006, teamed up with Blackground and Universal Motown Records Group. However, the album continued to be on hold.
In the meantime, Lil Eazy-E recorded several singles and did some features with many artists such as Kokane, The Game, and Jim Jones. It is around this time that Lil Eazy-E finally released his successful mixed tape.
Fortunately, Blackground ended up releasing Lil Eazy-E, giving him artistic freedom. He is currently signed as an artist with Ruthless Records, the company that his father founded, as he continues to improve as a musician and businessman. 
He is an HIV activist with controversial opinions 
His father passing from complications of AIDS turned Lil Eazy-E into a vocal HIV activist.
In a 2017 TMZ interview, the artist discussed a California bill that was introduced that year and would make deliberately transmitting diseases, such as HIV, without disclosing the disease, a misdemeanor instead of a felony. 
He said that he views these updating laws as "population control". He also added that there should be serious consequences for HIV-positive people who have unprotected sex without priorly communicating their status. 
Lil Eazy-E stated, "common sense dictates leaving the law unchanged." In his interview with TMZ he goes on to state, "For you to just be out here laying around with people unprotected and not having a consequence to not letting them know that you're not safe to have sex," Wright said. "You have a vendetta female want to get back at a group of individuals knowing she's infected."
"Most definitely (it's a felony)," he continued. "It's like letting a dude walk around with a loaded pistol or a girl walking around with a hidden weapon."
It's easy to understand his stance knowing his father passed away from the same disease.
He criticized rappers who are paying homage to his father, Eazy-E 
Back in 2014, on what would have been Eazy-E's 50th birthday, Lil Eazy-E expressed his frustration with rappers claiming to pay homage to his dad in their music. He said: "reaching out to the ones that's here" would actually consist of a true, genuine homage. 
He believed that artists should be reaching out to the other artists that knew Eazy-E personally and paying homage through them, since they actually knew him. 
He mentioned that these artists just take Eazy-E's verses and throw it into their songs just to make themselves relevant and gain popularity, in which he believes is all for clout. 
When asked he said, "When people take songs of pops and do all that. Nah, I don't feel like that's paying homage. You doing what's right for you to make it. Why? Because look at who he is."