Bankrupt? Lil' Kim's Net Worth And How She Got Here
You might have heard the news that Lil' Kim filed for bankruptcy in 2018. Kimberly "Lil Kim" Jones filed for Chapter 13 bankruptcy in New Jersey and, at that time, had racked up over $4 million in debt. Surprisingly, just a year before that, Lil' Kim's net worth was reported to be $18 million.
So, why the bankruptcy?
Lil Kim's Alpine, New Jersey mansion, valued at $3.1 million, was foreclosed on back in 2018 as well, just three days after she filed for bankruptcy.  She had apparently owed over $600,000 in mortgage payments on the 6,000-square-foot mansion. The home was put up for auction later that year.
That's not all. Lil Kim also owed $1,845,451 in back taxes and $186,000 in legal fees. And at the time of the bankruptcy filing, Lil Kim reported she only had $2,500 in cash.
But how did the beloved rapper get here?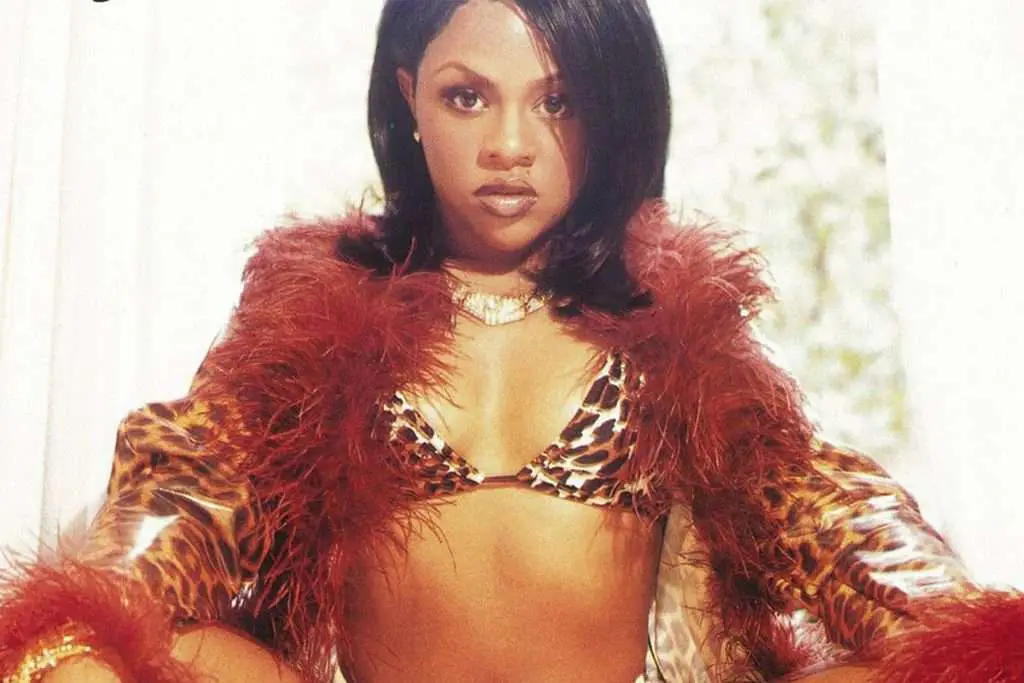 RELATED: Drake's Toronto Mansion has DJ Khaled in Awe 
Lil Kim's Rise
Born and raised in Brooklyn, New York, Lil Kim rose to fame in the 1990s. She met The Notorious B.I.G. and joined the Brooklyn-based Junior M.A.F.I.A as a teenager. After the success of the group's first album, Conspiracy, Lil Kim started to pursue a solo career. She released her debut album Hard Core in 1995.
Hard Core had the highest debut for a female rap album at the time. The album went on to sell 5 million copies worldwide and was certified double platinum. Lil Kim went on various tours and participated in various fashion campaigns for brands such as Baby Phat, Versace, Iceberg, and Candie's.
Her career was red hot.
In 2000, Lil Kim's second album, The Notorious K.I.M dropped. This album debuted at number 4 on the Billboard 200 chart and number 1 on the Hot R&B/Hip-Hop Songs chart. She got her first number 1 Hot 100 hit when she teamed up with Christina Aguilera, Pink, and Mya for "Lady Marmalade", which stayed at number 1 for five weeks. Lil Kim also got her first grammy for the song.
In 2003, Lil Kim's third album, La Bella Mafia, debuted at number 5 on the Billboard 200. In 2005, Lil Kim got into her first major legal problem when she was convicted of three counts of conspiracy and one count of perjury for lying to a Federal grand jury about a shooting that involved her manager and her bodyguard. She was sentenced to and served 12 months in prison.
Lil Kim's fourth album, The Naked Truth, was released in 2005 while she was in federal prison. The album again debuted in the top 10 on the Billboard 200 chart, selling 109,000 copies in its first week of release. After Lil Kim left Atlantic Records, she released a mixtape and went on partner up with various artists like T-Pain and Charlie Wilson on different projects. She also started making appearances on reality tv shows.
Since 2009, Lil Kim has gone on to release mix tapes and works with various artists.
RELATED: 10 Things You Didn't Know About Xscape
Lil Kim's 'All About The Benjamins'
As one of the most legendary female rappers of all time, Lil Kim has made millions of dollars throughout her career. She has sold more than 15 million albums and 30 million singles worldwide. Her tours have also amassed millions of dollars. For instance, P.Diddy's "No Way Out" tour she accompanied him on grossed a massive $16 million and she reportedly go a seven-figure payday from it.
Aside from her rapping career, Lil Kim has also made millions from promoting brands like Ciroc, Candies, and Versace.  She also launching her own line of clothing and watches.
After all of these success, Lil Kim's net worth was estimated to be around $18 million in 2017. Some websites also have her net worth to be around $2 million. Granted, these numbers can be inflated, but what led to the rapper filling for bankruptcy?
Lil Kim's Road to Bankruptcy
The music industry is volatile. The music industry is brutal. And it is not one that can be depended on to keep brining in the money one might get used to at the heights of their career.
It is no secret that Lil Kim's career is not what it used to be. Her latest album, "9", released in 2019, was a commercial disaster. According to That Grape Juice: "the set is reported to have sold under 1,000 copies in the US and become one of the lowest-selling albums in chart history after it failed to impact the Billboard 200 in its opening week."
And there are those rumors that the diva has spent thousands of dollars on plastic surgery and hundreds of thousands of dollars in clothing and jewelry. Can that alone burn through millions of dollars? Or is it simply mismanagement of money, the same thing that has happened to stars like Toni Braxton and Wesley Snipes?
The good news for Lil Kim is that at the time of filing bankruptcy, she was brining in more every month than she was spending. According to court documents, her monthly income is $18,286 and total monthly expense is $12,784, including $6,610 in mortgage payment, $2,200 on wardrobe, and $2,317 on staff. That leaves her with about $5,000 to payback her tax bills.
RELATED: Is Cardi B Black? Why It's Complicated. 
That's why Lil Kim's bankruptcy case officially ended in 2019 and she is currently working to pay back all the debt she owes.
The rapper asked for the case to be closed claiming she no longer needed it and a New Jersey federal judge granted the motion. The whole purpose of filing the bankruptcy was to save her mansion from foreclosure.
At the time of the filing, Lil Kim reported that she had assets totaling $2,573,3000 while she owed $4,084,841.60. She was able to secure a loan modification in order to pay back her debt.
Another good news for Lil Kim is that she's still in demand. Although her most recent album tanked, the rapper still performs around the world at festivals and collaborates with other artists. She is also constantly in the news for her fashion sense, her performances, and alleged feud with other female rappers.
What's Next for Lil Kim?
Lil Kim is currently producing and appearing in Girl Cruise, a reality TV series that includes Mya, Chilli, B. Simone, and others. The reality show will have the women on a cruise going to the Caribbean sea. "As they travel through the Caribbean, the crew hits the high seas on an epic journey filled with hilarious adventures, emotional breakthroughs, and spicy romances as they cultivate bonds and unapologetically live their best lives."
Girls Cruise received great reviews when it debuted in 2019.
What the future holds seems bright for Lil Kim, in spite of her past legal and financial troubles as well as personal tragedies.