NYC Pays Mark Denny $9.7m Compensation for 30 Years Imprisonment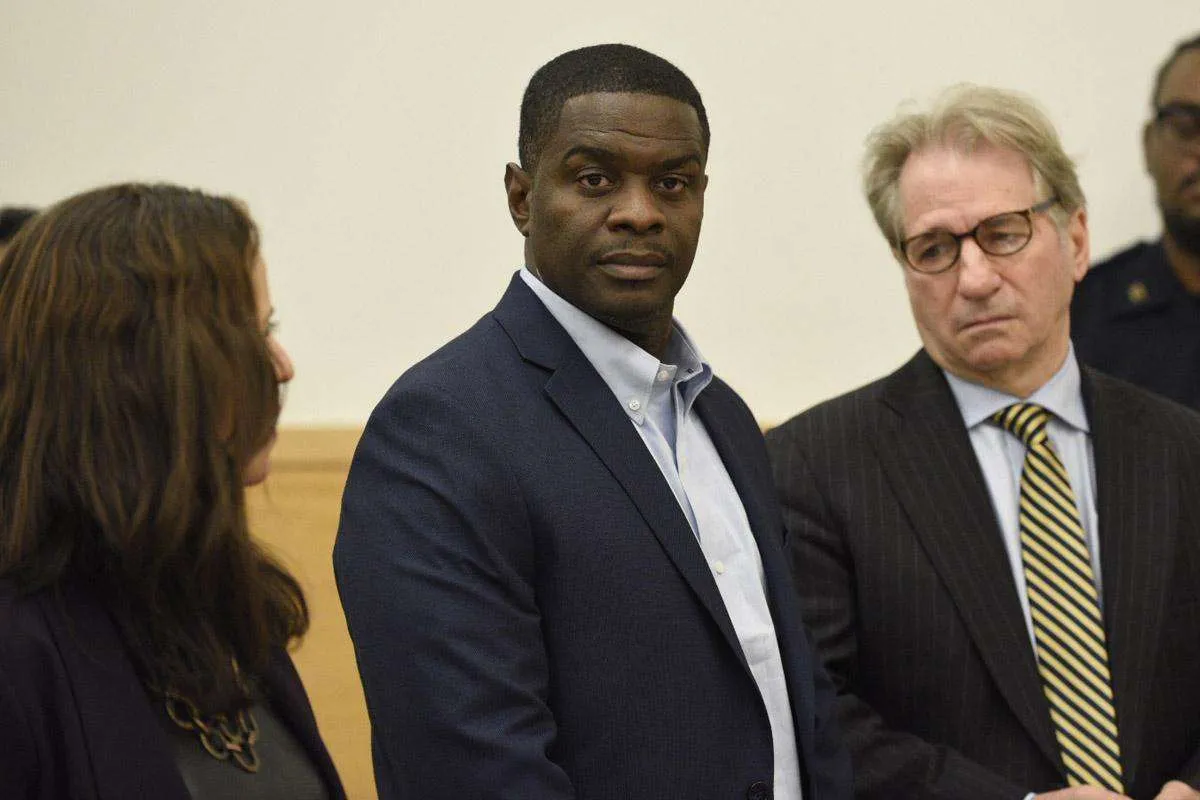 NYC, – the City of New York is set to pay, Mark Denny $9.75 million to compensate for 30 years of unlawful imprisonment for uncommitted crime. Mark Denny alongside three other males was accused of rape and burglary. It was said to have occurred at the Burger King, Fort Hamilton Parkway in December 1987.
The crime started at 2 a.m when the Burger King was set to close for the night. Two males wearing a ski mask ordered the last male and female staff back into the restaurant. They locked the male staff in the stockroom and forced themselves on the female staff. A third male was said to have joined the frail after some time in raping the female victim. And they went away with $3,000 after committing the crime.
Denny got linked to the crime when he was arrested in his cousin, Raphael James' car. Raphael and friends; Eddie Viera and Mark Smith had been connected to burglary crimes in Burger King outlets in Brooklyn and Manhattan.
After his arrest, Denny declares his innocence; stating he was never around the area nor had any link to the crime. The rape victim was only able to identify the others in the crime initially. Her statement later changed to include a fourth person, Denny. Viera, Smith and even the male store clerk at the Burger King store never linked Denny with the crime. Denny's grandmother also provided an alibi stating Denny was in Queens and never left home as at the time of the crime. The assailants, including Denny, were then charged with first-degree sodomy, rape, coercion, and robbery. Denny finally got a 19 to 57 years imprisonment.
Ten years later James made a petition, declaring Denny's innocence, but it was denied. James, Smith, and Viera finally gain their freedom on parole. Denny, however, had to remain in custody because he pleaded not guilty to the crime.
It took till December 2017 to finally let Denny off the hook for a crime he never committed. The Brooklyn District Attorney did declare him innocent after careful investigation. Pressing home their demands through the Innocence Project, the Kings County District Attorneys Conviction Review Unit investigated further. And available records showed that Denny Mark was never around the Burger King when the incidence occurred.
As reported in the NY Post, part of Denny's case for his innocence; he alleged his antecedents were simply a frame-up. Several NYPD detectives involved in the investigation of the crime 'targeted and framed' Denny. He stated that the evidence was made up against him to prove his guilt while the detectives refused to accept his alibi. Denny claimed that there was other forensic evidence to seek; fingernail scrapings, hair testing, etc. that never occurred.
In the course of the investigation, the rape victim failed to identify him during a photo identification session. Denny stated that the detectives used "false representation" and "outright suggestion…" to make the rape victim identify Denny. The victim was said to be blindfolded in part of the rape incidence hence she could not easily identify her assailants. These fabricated facts were said to have been the basis for Denny's trial and conviction.
Denny's claim against NYC and NYPD could result in a $50 million in compensation for his physical and emotional trauma. Comptroller Scott Stringer in a bid to avoid any legal tussle, however, offers to pay a compensation of $9.75 million. And on the 24th of May 2019, Denny signed the 'general release' papers. This, therefore, marks an end to any lawsuit against the city and the NYPD.
Denny Mark was 17 years old when the ugly incidence occurred. But it finally took at least 30 years to bring an end to this debacle. A spokeswoman for Comptroller Stringer, Hazel says, "It was in the best interest of the city to settle pre-litigation". The law permits the comptroller to settle pre-litigation.
However, Denny Mark's loss of 30 years of his life won't go away so easily. He has lost much of relationship with family and friends. His physical and emotional trauma can't be wished away even with $10 million compensation. But the good news is Denny has learned to live again and embrace life through the New York Half Marathon. Mark Denny has also found other exciting things to do with his life, he lives again.
Related Stories:
On Julian Bond & his Timeless Quote on Human Rights
ABC Premiers First Series on Jay-Z and Will Smith's Emmett Till's Story
The Silent Parade of 1917: Why the Forgotten March Matters
Getting Off the Sidewalk of Life: Three Centuries of Black Greatness