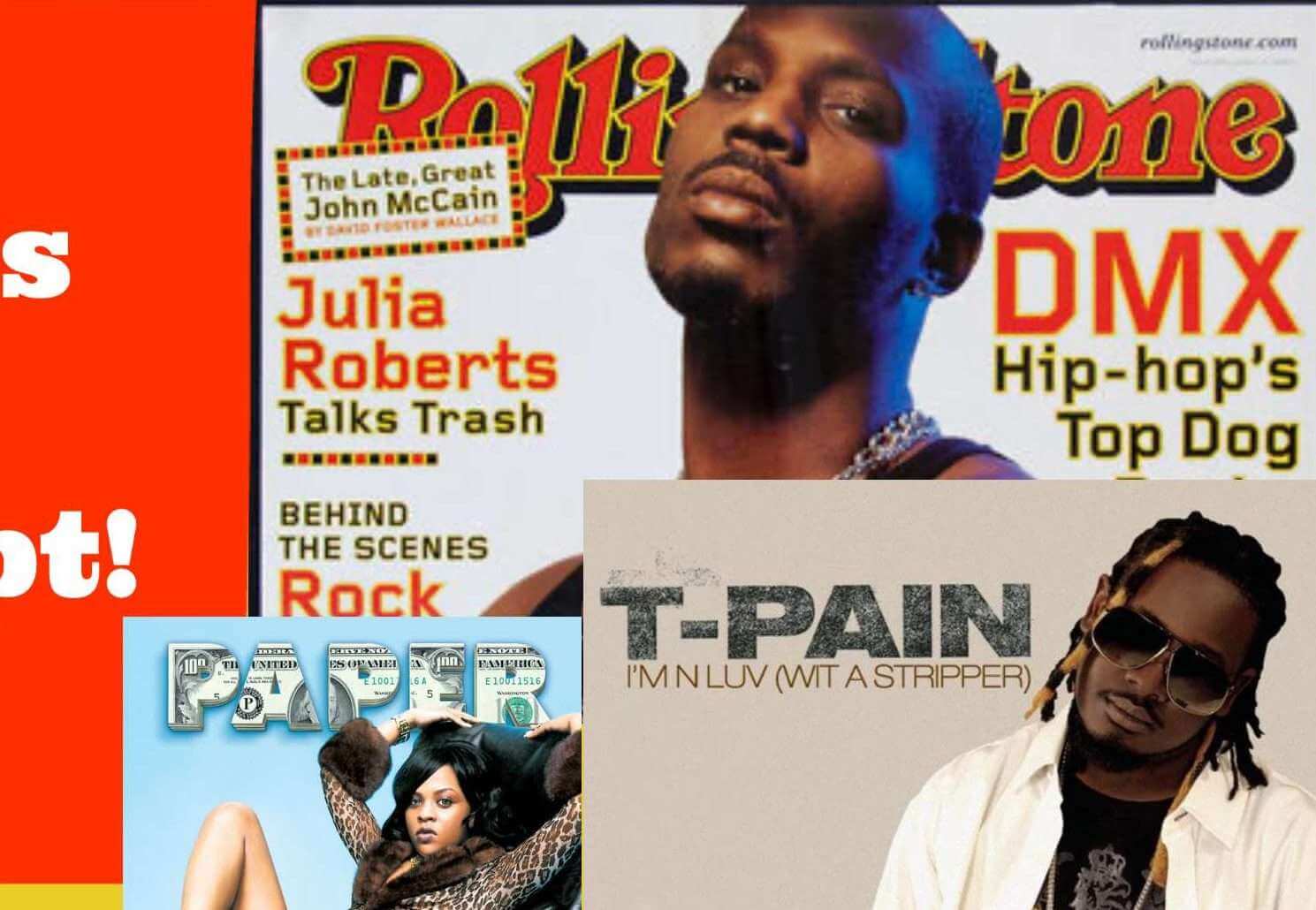 Making money is hard. Keeping the money is sometimes even harder. That's what these successful rappers that went broke at some point in their careers have shown us.
Some of the stories we will talk about today are well known but some of them happened without much coverage by the media. Let's start with one of the more known stories, 
MC HAMMER
MC Hammer was the golden child of hip hop in the early 90s. His appeal crossed over to popular culture at a time when hip hop was not as mainstream as it is now. His 1990 album "Please Hammer, Don't Hurt 'Em" is still one of the best-selling hip hop albums of all time. So he had good reason to believe his fortunes would only keep stacking up. But by 1996, he filed for bankruptcy, and a very public bankruptcy at that. 
Hammer had a staggering 200 people on his payroll according to Time Magazine, which was costing the rapper $500,000 every month, sometimes even a million dollars according to Hammer. His $30 million mansion was also another money pit. 
When he filed for bankruptcy, Hammer claimed an asset of $9.6 million compared to debts of $13.7 million. He had several hundred creditors, including the IRS, banks, department stores, and even utility companies. Eventually, Hammer was able to make a financial recovery. 
RELATED: How Kevin Hart Turned Rejection to Net Worth of $200 Million
LIL KIM
Lil Kim filed for Chapter 13 bankruptcy in New Jersey in 2018. She had racked up over $4 million in debt. Lil Kim's Alpine, New Jersey mansion, valued at $3.1 million, was foreclosed on back in 2018 as well, just three days after she filed for bankruptcy.  She had apparently owed over $600,000 in mortgage payments on the 6,000-square-foot mansion. The home was put up for auction later that year.
That's not all. Lil Kim also owed $1,845,451 in back taxes and $186,000 in legal fees. And at the time of the bankruptcy filing, Lil Kim reported she only had $2,500 in cash.
Lil Kim was once the hottest female rapper in the game. But it's no secret that Lil Kim's career is not what it used to be. Her latest album, "9", released in 2019, was a commercial disaster. According to That Grape Juice: "the set is reported to have sold under 1,000 copies in the US and become one of the lowest-selling albums in chart history after it failed to impact the Billboard 200 in its opening week." 
The good news for Lil Kim is that at the time of filing bankruptcy, she was bringing in more every month than she was spending. According to court documents, her monthly income is $18,286 and total monthly expense is $12,784, including $6,610 in mortgage payment, $2,200 on wardrobe, and $2,317 on staff. Her bankruptcy case officially ended in 2019. 
NAS
Nas is undoubtedly one of the most successful rappers in the history of the genre. He has shown up on the Billboard Hot 100 chart nearly two dozen times between 1994 and 2018. The rapper's financial issues became public while he was going through divorce from singer Kelis in 2009. 
While negotiating child support, Nas claimed he owed the IRS millions in back taxes and owed his manager $700,000. He was ordered to pay over $50,000 a month in support and even owed Kelis $300,000 in back child support and alimony. In 2012, Nas's Georgia home was foreclosed on when he failed to make mortgage payments. 
To make matters worse, TMZ reported Nas's  other ex and mother of his daughter took him to court in 2014 claiming  he owed her more than $11,000 in child support. 
T-PAIN
You couldn't go anywhere without hearing one of T-Pain's hits in the mid 2000s. This singer/rapper has a unique style and a long list of hits. T-Pain told The Breakfast Club that he estimates to have earned $40 million in that era, but lost all of it. According to the rapper, his financial problems were mostly attributed to bad real estate investments. Tpain said he was letting his manager do the real estate investing. He told The Breakfast Club, "He would just buy complete dumps and think that we can just paint and then we should be fine. Never sold anything that we bought."
Things got so bad that T-pain says he even had to borrow money to buy his kids a meal at Burger King. Fortunately, he has made financial recovery and has been back with a hit since then. 
DA BRAT
Da Brat was a major hip hop presence in the 90s with hits like "Funkdafled", "Ghetto Love" and "Sittin' on Top of the World". Her 1994 debut album "Funkdafled" made history by becoming the first album by a solo female rapper to sell a million copies. In August of 2018, Da Brat filed for Chapter 11 bankruptcy protection, claiming assets of about $100,000 against debts and liabilities of around $7.7 million.
She owed $1.2 million to Sony music, $12,000 to Ally Bank, and an unknown about to the IRS. But the biggest amount Da Brat owed was a $6.4 million settlement to a woman who sued her after the rapper allegedly struck her with a bottle in a nightclub. 
According to The Blast, The woman filed a new lawsuit demanding the rapper's debts not be wiped clean by the bankruptcy filing. Even though it has been years since the judgment against Da Brat, the woman had not received any money.  
At the time of the bankruptcy filing, Da Brat listed her monthly income as an entertainer/radio personality at $9,319 while her monthly expenses added up to be $10,506.55.
TRICK DADDY
Miami rapper Trick Daddy is known for his thug themed albums in the early 2000s. But by the end of the 2000s and the 2010s, he wasn't bringing in the cash like he once did. According to Bossip, the rapper reportedly only earned $75,000 in 2016 and filed for Chapter 13 bankruptcy in 2017. That was the third time in 3 years the rapper had to file for legal arrangements for financial reasons. He filed the 2017 bankruptcy to avoid the auction of his Florida home. 
According to documents, Trick Daddy claimed his assets at the time were valued between $100,000 and $500,000 while he owed $280,000 on his home, $290,000 in back taxes, and $57,000 in unpaid child support. 
DMX
The late rapper had five number 1 albums and was one of the most successful rappers of the  '90s. But that didn't stop DMX from filing for bankruptcy in 2009, which was denied by the court according to BET because he "unreasonably delayed" the case. DMX filed again in 2013 claiming poor financial management by proper representation. 
He claimed he only had $50,000 in assets and was between $1 million and $10 million in debt. A large chunk of that was unpaid child support. That bankruptcy case was again thrown out. DMX filed yet again 2016, owing even more money this time. According to The Dirty, the rapper claimed he had absolutely no money and no assets except his house, which was in danger of being foreclosed on. In 2018, the IRS went after DMX for $2.29 million he owed and the rapper ended up serving a year in jail for tax evasion.