The 5 Richest African Americans And How They Made Billions
If we asked you who the richest African American is, would you say?
Oprah? Or Jay Z? Or Michael Jordan? If those were your answers, you would be wrong. The richest black person in America according to Forbes, is Robert F. Smith. It wouldn't be a surprise if you've never heard of his name as he made his billions away from the lime-light.
Along with Robert Smith, these are the 5 richest African Americans (and the only 5 black billionaires in America).
1. Robert F. Smith, $4.4 billion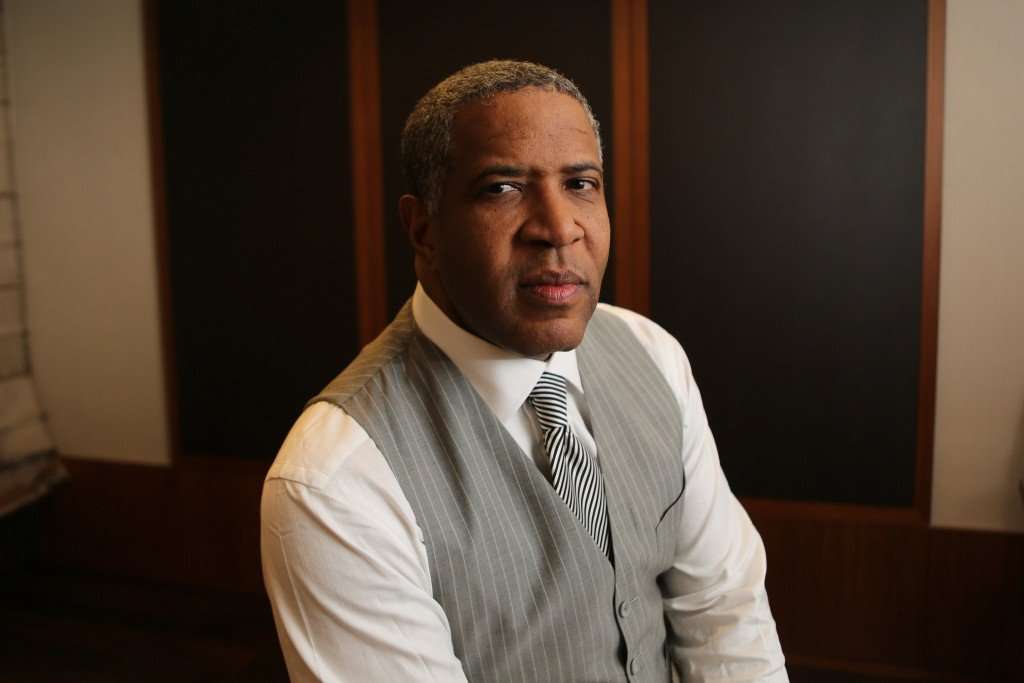 Smith is the founder of Vista Equity Partners, a private equity and venture capital firm that exclusively focuses on the enterprise software, data and technology sectors. He has had varies roles in his long career, from a chemical engineer to investment banker. But most of Smith's wealth has come from Vista Equity as the firm is considered America's fastest growing private equity firm.
Robert F. Smith is a graduate of Columbia Business School and a member of the nation's preeminent black fraternity, Alpha Phi Alpha.
After he masses his wealth, Smith was the first black American to sign the Giving Pledge, a campaign to encourage wealthy people to contribute a substantial amount of their wealth to philanthropic causes.
2. David Steward, 3.5 billion
David Steward is another name you might have never heard of. This African American billionaire is the founder of World Wide Technology, and IT services company that has generated over $11 billion in sales. Steward is the company's chairman and still has a majority stake in the company.
After working for Wagner Electric, Missouri Pacific Railroad Company, and Federal Express in the 1970s and early '80s, Steward ventured out on his own to fulfill his dream of owning his own business. He founded World Wide Technology in 1990 with seven employees. Fast forward to today and WWT is one of America's biggest companies.
World Wide Technology counts Citi, Verizon, and the federal government as clients along with other Fortune 100 companies. The company has 3,000 employees across 20 offices across the world.
RELATED: The 2nd Richest Black Woman in the World and Her Controversial Wealth 
3. Oprah Winfrey, $2.7 billion
Oprah is no longer the richest African American. But don't feel sad for her, she's still sitting on billions.  Her once struggling cable channel, OWN (Oprah Winfrey Network) is now cash flow positive and is enjoying soaring ratings on the back of a series of successful sitcom and drama collaborations. She owns a 10% stake in Weight Watchers and acts as a brand ambassador.
Oprah began her broadcasting career at WVOL radio in Nashville while still in high school. At the age of 19, she became the youngest person and the first African-American woman to anchor the news at Nashville's WTVF-TV. She then relocated to Baltimore's WJZ-TV to co-anchor the "Six O'Clock News" and later went on to become co-host of its local talk show, People Are Talking.
In 1984, Oprah moved to Chicago to host WLS-TV's morning talk show, AM Chicago. Soon after, it became the number one local talk show—surpassing ratings for Donahue—just one month after she began. In less than a year, the show expanded to one hour and was renamed The Oprah Winfrey Show. It entered national syndication in 1986, becoming the highest-rated talk show in television history.
In 1988, she established Harpo Studios, making her the third woman in the American entertainment industry (after Mary Pickford and Lucille Ball) to own her own studio.
Produced by Oprah's Harpo Studios, The Oprah Winfrey Show entertained, enlightened and uplifted millions of viewers for 25 years.
The show reached more than 40 million viewers a week in the United States as the top-rated talk show and was licensed to 150 countries internationally.
In 2008, Oprah and Discovery Communications announced plans to create OWN: Oprah Winfrey Network. It was the first and only network named for, and inspired by, a single iconic leader. Oprah's heart and creative instincts inform the brand—and the magnetism of the channel. Oprah provides leadership in programming and attracts superstar talent to join her in primetime. She built a global community of like-minded viewers and leading that community to connect on social media and beyond. OWN is a joint venture between Harpo, Inc. and Discovery Communications. The network debuted on January 1, 2011 and is available in 85 million homes. The venture also includes the award-winning digital platform Oprah.com. Effective July 2011, Oprah assumed the positions of Chairman, Chief Executive Officer and Chief Creative Officer for the network.
Oprah's Lifeclass is a true multi-platform experience with million of students from over 200 countries around the world engaging with Oprah on-air, online and via social media. In the popular series, Oprah and handpicked experts interact with fans worldwide in inspiring conversations about principles that guide our lives. The series, which is also live streamed at Oprah.com and Facebook, features a digital classroom with course work to accompany episode themes.
As it stand's, Oprah ranks as the 3rd richest African American in the country.
RELATED: 5 Entrepreneurial Traits All Successful Business People Have 
4. Michael Jordan, $1.9 billion
Basketball's greatest player is the majority shareholder of Charlotte Bobcats and enjoys lucrative deals with the likes of Gatorade, Hanes and Upper Deck. His biggest pile comes from Brand Jordan, a $1 billion (sales) sportswear partnership with Nike.
Jordan was born in Brooklyn, New York, to Deloris (née Peoples), who worked in banking, and James R. Jordan Sr., an equipment supervisor. His family moved to Wilmington, North Carolina, when he was a toddler.
Jordan attended Emsley A. Laney High School in Wilmington, where he highlighted his athletic career by playing basketball, baseball, and football. He tried out for the varsity basketball team during his sophomore year, but at 5'11" (1.80 m), he was deemed too short to play at that level. His taller friend, Harvest Leroy Smith, was the only sophomore to make the team. But that setback didn't stop Jordan. He went on to become arguably the greatest basketball player the world has ever seen.
In June 2010, Jordan was ranked by Forbes magazine as the 20th-most powerful celebrity in the world with $55 million earned between June 2009 and June 2010. According to the Forbes article, Jordan Brand generates $1 billion in sales for Nike. In June 2014, Jordan was named the first NBA player to become a billionaire, after he increased his stake in the Charlotte Hornets from 80% to 89.5%.
On January 20, 2015, Jordan was honored with the Charlotte Business Journal's Business Person of the Year for 2014. In 2017, he became a part owner of the Miami Marlins of Major League Baseball.
RELATED: Why the South is Gold for a Growing Number of Black Entrepreneurs 
And the latest addition to the richest African American list?
5. Jay Z, $1 billion
The newest addition to the black billionaires list is no other than Shawn Carter, aka Jay Z, aka Hov.
Is Jay Z hip hop's first billionaire? Yes and no. Although hip hop is where he began amassing his fortunes, smart investments is what took Jay Z to the billionaires list. Jay Z founded a clothing line he sold for $204 million in 2007, co-owns cognac brand D'Usse, owns the music streaming service Tidal among his many investments. He was also one of the first investors in Uber and how has a stake in the company that's worth $70 million.
Plus, Jay Z has a private art collection that's worth $70 million and has real estate that's worth more than $50 million.
So the next time you hear Jay Z talking about smart investing his one of his lyrics, you better listen up.
The five above are the richest African Americans and the only ones to have crossed over to billionaire status as of this article's publishing.