15 Safest Countries in Africa To Visit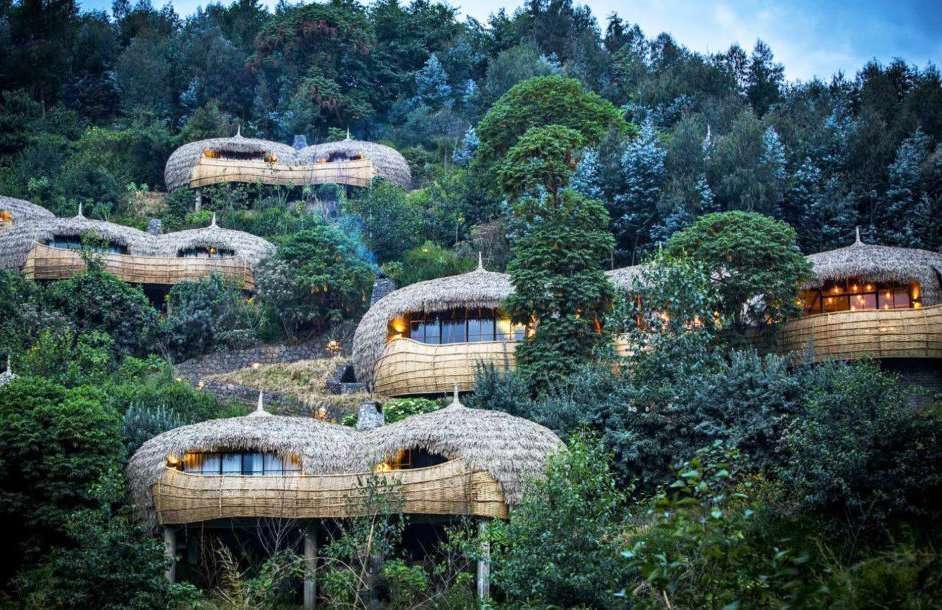 Africa's negative reputation when it comes to safety is, in most cases, derived from false perceptions and stereotypes.
For one, Africa is a continent with 54 countries. 54!
Not all African countries were created equal. Yes, some places are facing unrest and terrorism, but plenty of others are safe and great places to travel.
Here are just 15 safest African countries you should check out.
1. Madagascar
Pampered by the Indian Ocean's blue waters, Madagascar is among the top holiday destinations in Africa. Endless beaches, impressive landscapes, giant baobabs, lovely flora, and amazing national parks are just some of the reasons to explore this place. 
2. Zambia
Also known as the warm heart of Africa, Zambia is a safe country, where locals live in peace and harmony. Safari tours, Victoria Falls, the Zambezi River, and wild landscapes delight numerous visitors every year. If you've decided to explore Africa, Zambia can be a great starting point. Here you can discover a plethora of natural wonders at every step. 
3. Morocco
Morocco is a mysterious realm where you can enjoy an unforgettable vacation. Whether you're having lunch at Jemaa el-Fnaa Square in Marrakesh or at a restaurant in Fez or Casablanca, don't miss the renowned Moroccan dish called Tajine.
If you love shopping, head to Marrakesh, the home of one of the world's largest bazaars, where you can find spices, jewelry, argan oil, leather crafts, and all kinds of other things. 
RELATED: 50 Best Places to Travel Alone: #5 Will Surprise You
4. Rwanda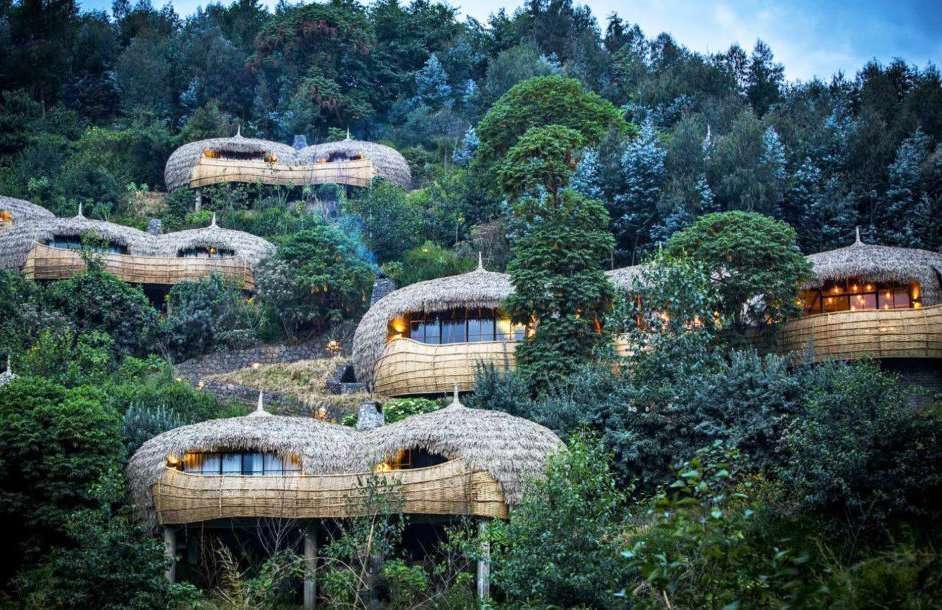 Rwanda is located in Central Africa, but its political community is on the side of East Africa. This country has an awe-inspiring history and natural beauty. 
There are expeditions to places like volcanoes, waterfalls, and rainforests, which host several different African animals. Although Rwanda is still a developing country, it has a good selection of world class hotels. And the new international interest in tourism is transforming the nation into a highly visitor-friendly destination. Plastic bags are banned in Rwanda and tourists are warned not to bring them in to the country. 
5. Botswana
Botswana is one of the most diverse and exciting countries in the world. Locals have a special respect for nature and animals, like most places in Africa.
Nowhere in the world will you have the chance to look at wildlife so widespread as here. The largest number of elephant families live in Botswana's national parks, alongside fauna of the most diverse species, lions, loopers, crocodiles, giraffes, etc. 
With a rich cultural history, Botswana is an ideal destination for passionate archeological tourists. You'll have the opportunity to admire the ruins of indigenous people's buildings, as well as pottery items dating back to the Stone Age. And last but not least, Botswana is one of Africa's safest travel destinations. 
6. Seychelles
Seychelles is another must-visit African gem.  This island paradise boasts an exceptional experience and an easy-going lifestyle. Seychelles has converted many of its small islands to national parks. This is done by their government in order to preserve the picturesque beauty of the country. 
7. Ghana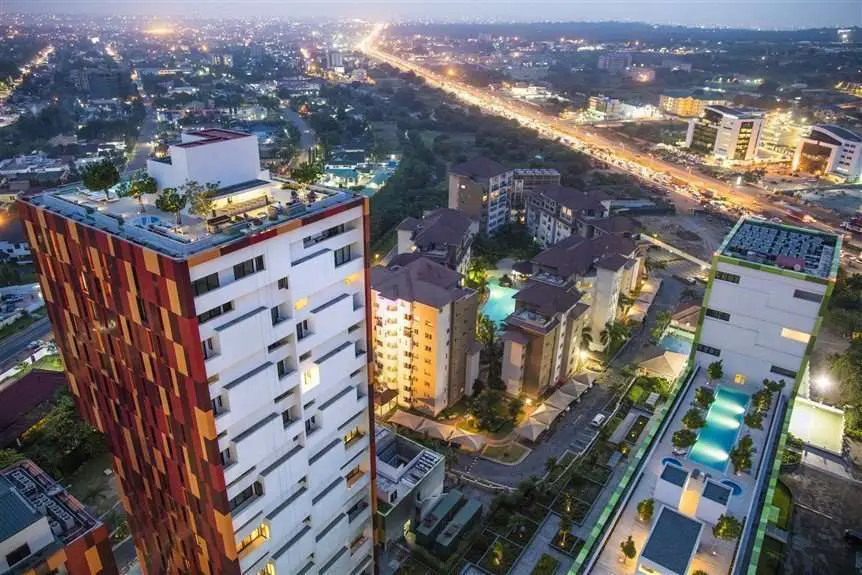 Considered one of the most hospitable people in Africa, the Gans are always open to tourists and interested in sharing their traditions and culture. As a matter of fact, tourism is one of the sectors that sustain the economy of the country.
With a fascinating cultural diversity, vibrant life, spectacular landscapes, safari expeditions, nature reserves, and gorgeous beaches, your vacation in Ghana will be truly memorable. Accra is also a hot spot for city folks. 
8. South Africa
Sometimes called a rainbow nation thanks to its cultural diversity, South Africa has a lot to offer to its visitors. Cape Town, the city where most tourists first land, has a European vibe that many people find interesting.
The capital city, Johannesburg, is another popular place to check out, along with Kruger National Park, where you will enjoy one of Africa's best safari experience. 
9. Tanzania
Blessed with diverse reliefs, Tanzania is crossed by the Kilimanjaro mountains in the north, while its north-western regions are scattered by Lake Victoria and Lake Tanganyika. The most interesting tourist spots of the country are its national parks and reserves which represent remarkable areas of wildlife conservation. Serengeti Park in the north, Mikumi and Selous in the south, and Gombe National Park in the west are just some national parks you can visit. 
And Tanzania has historically been one of the safest countries in Africa for tourists. 
10. Mozambique
Mozambique is a Southern African nation whose long coastline along the Indian Ocean is dotted with popular beaches and off-shore marine parks. If you're visiting Africa in hope of spending some time lying down on white sandy beaches, enjoying hammocks, getting shaded under palm trees, sipping fresh coconut juice and admiring the sceneries, then Mozambique is ideal for you. You can also try underwater activities, as the country has a rich marine life. 
11. Malawi
Even though it's one of the smallest countries on the African continent, Malawi is an idyllic tourist destination with spectacular national reserves as well as a diverse fauna and flora. Besides rare bird species, tourists have the opportunity to see the herds of elephants and hippos living here. As an interesting country with many beautiful places, Malawi is one of the most exciting and safe tourist destinations in Africa. 
12. Senegal
Senegal is located on the Atlantic Ocean's coast, a little further south of Morocco. The locals' hospitality is famous worldwide, along with the safari tours in Foret de Bandia. Senegal's awesome tourist attractions include Lake Retba, African Renaissance Monument, Great Mosque of Touba, and Djoudj National Bird Sanctuary. 
13. Benin
As they arrive in Benin, tourists are amazed by the fascinating way in which the vast majority of the population chooses to preserve their traditions. The ruins of former palaces and royal temples are among the few pieces of evidence that remind everyone of the powerful Kingdom of Dahomey. Besides the culture and habits of indigenous peoples as well as the spectacular landscapes, Benin is considered the birthplace of voodoo rituals. National parks and reservations are also a great attraction for visitors of Benin. 
14. Namibia
Located in Southwest Africa, in the vicinity of the Atlantic Ocean, Namibia is one of the most active countries in wildlife habitat conservation. Almost half of its territory is under the management of ecotourism conservation and promotion programs that include about 20 parks and national reserves such as Etosha, Khaudum and Mamil National Park.
Namibia is, undoubtedly, among the most interesting tourist destinations in the world. The locals have a deep respect for the animals and the environment, and the traditions of the 11 ethnic groups that populate the country blend in perfect harmony, keeping each identity and custom alive. All of this in one of the safest countries for solo travelers in Africa! 
15. Kenya
Kenya is a country in East Africa with its coastline on the Indian Ocean. Despite the fact that Kenya has a negative history of attacks in the last decades, the nation is working tirelessly to improve its security.
As a result, traveling to this place is, right now, safer than ever. Kenya is known for being a destination for safari lovers with excellent tours and accommodations. 
Honorable Mentions 
There are several countries in Africa that are usually safe to travel through but did not make it on this list due to various current unrests in different parts of the countries. These include Ethiopia, Nigeria, Cameroon, and several other countries. 
Have you been to any of the countries listed above? Let us know in the comments!