Sage Steele's Rise To The Anchor Chair at ESPN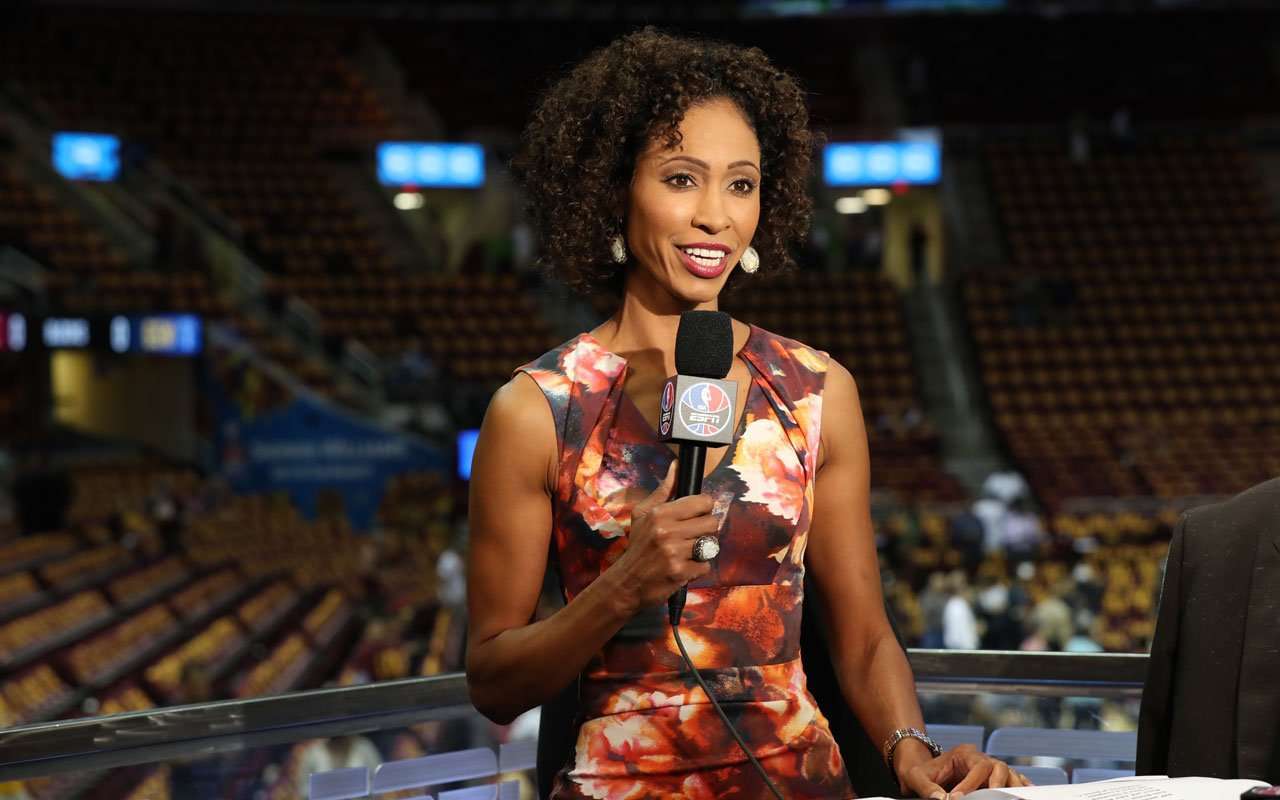 If you're a fan of ESPN, then you probably have heard of the name Sage Steele. She's the co-host of the 6pm SportsCenter show on ESPN. Sage also hosts Sports Center on the Road from different sporting events around the country.
But how much do you know about the anchor?
Sage Marie Steele, born in November 28 in 1972, came into this world through an American Army family living in the Panama Canal Zone. After living around the world at various military stations, Sage's family finally returned to the states to live in Colorado Springs, Colorado when she was in the 7th grade. She attended two high schools in two different states: Thomas B. Doherty High School in Colorado Springs and Carmel High School in Carmel, Indiana. 
In 1995, Sage graduated from Indiana University Bloomington with a Bachelor of Science in Sports Communication.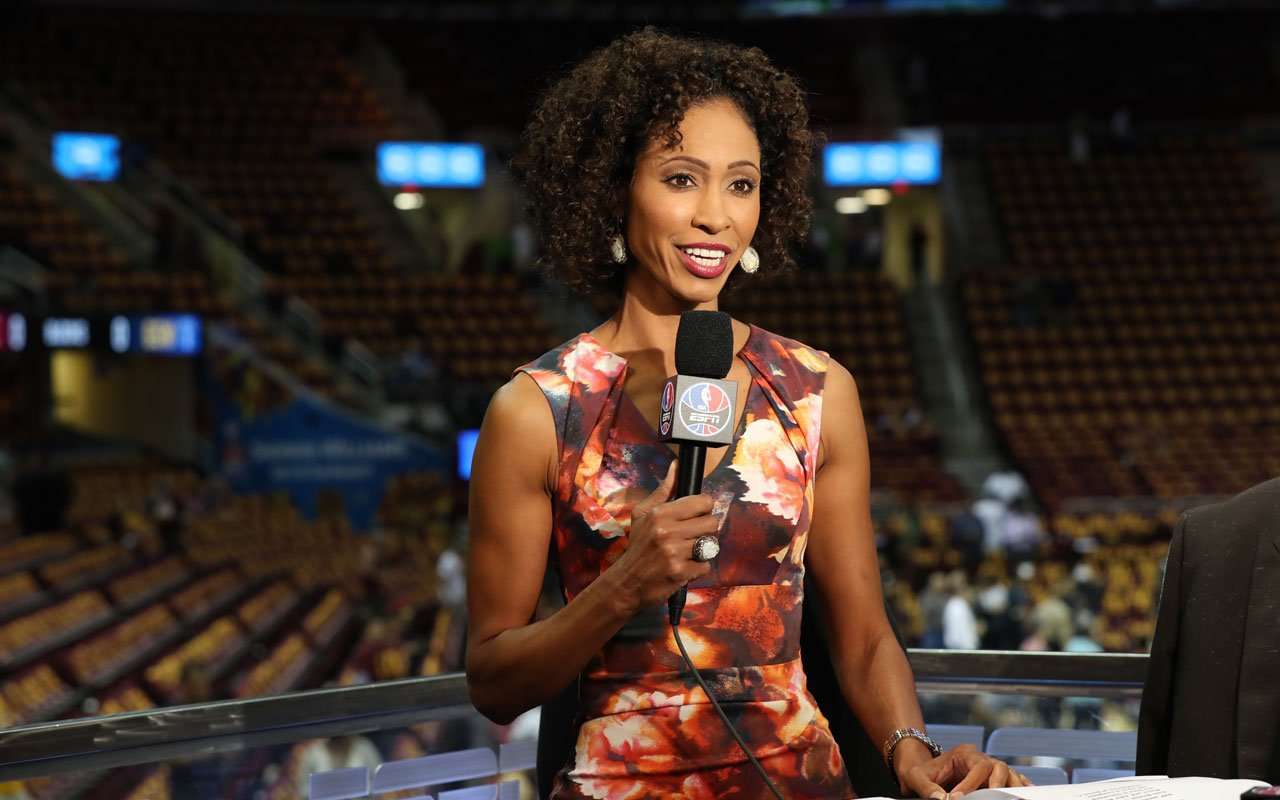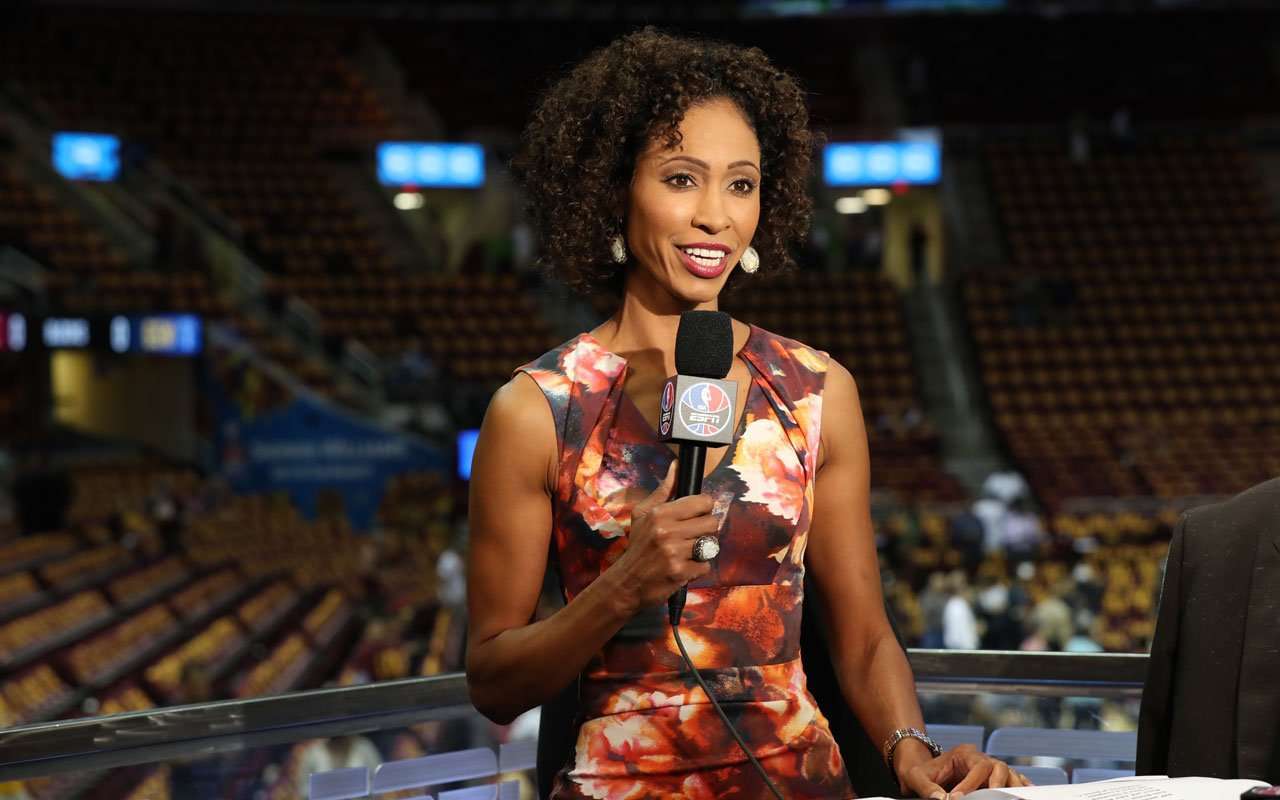 Sage's journey through networks
Sage started her hosting and anchoring career with WSBT-TV, a network affiliated with CBS in South Bend, Indiana, from 1995, to 1997.  She worked as a news producer and reporter, she moved on from there to another CBS affiliate network called WISH-TV.
RELATED: Auntie Fee: The Story and Life of the Foul-Mouthed Chef
Sage stayed with WISH-TV from 1997 to 1998, working as the weekend morning sports anchor and on weekdays as a reporter. From 1998 to 2001, she worked at WFTS in Tampa, Florida, an ABC affiliate, as a sports reporter. She also worked at Fox Florida, covering games all over Central Florida. The games she covered involved teams like Tampa Bay Buccaneers, Orlando Magic, Tampa Bay Lightning and University of South Florida Bulls.
Following her job at fox, Sage worked as an anchor for Comcast SportsNet Mid-Atlantic's local sports news program called Sportsnite.
She was stationed in Bethesda, Maryland for this position. Her reporting job with this network involved covering sports all over Washington DC /Baltimore region.
Steele joined this network in 2001 as at the time they were just launching, making her one of the network's original personalities. She worked with them for six years, eventually leaving them in 2007. And on the 16th of March 2007, Sage Marie Steele finally joined the famous sports network ESPN. She had turned down an offer from them in 2004, because she was pregnant at that point in time with her second child.
RELATED: Dr. Hadiyah-Nicole Green: The Innovator Fighting Cancer in a New Way 
In interviews talking about her first years at ESPN, Sage has admitted that she had a difficult time at the network due to the low number of women who worked at the network at the time. "I wish I had more role models, like direct role models, female role models, but there weren't many."
Sage as an ESPN anchor
Steele's first job at ESPN was as an anchor of SportsCenter from 2007 until 2013. In 2013, Steele was moved to hosting NBA countdown. ESPN were not disappointed by this move, as Steele handled this particular job like a pro, bringing her further into the limelight as a sports anchor and a host.
Steele was known by everyone as someone with strong opinions who is not easily swayed by the opinions of others. She is someone who takes things head on, a quality that served her well in the male dominated field. 
In an interview with Refinery29, Sage spoke on her finding her true voice: "I'm finally okay being me and it's taken me a long time to figure out who I am on air. That means sometimes I get a litter hyper during highlights because I love this. Those are genuine reactions. And so sometimes I talk too fast and sometimes I get too excited and sometimes I jump in on questions or accidentally interrupt people. It's just an enthusiasm for sports."
RELATED: 101 Black Women Quotes about Life, Love, and Success 
Her opinions, however, have gotten Sage in hot water at times.
When other ESPN stars like Jemele Hill started blending sports and politics, Sage chose to stick to simply discussing sports. She told The Washington Post, ""If it crosses the line, and Colin Kaepernick is an NFL player, and there are some political or social topics surrounding his name, well then, you do [the story]. Otherwise, why are we doing it?" Steele says. "To me, that's our focus. And I will never be convinced otherwise. When ESPN hired me ten years ago, they hired me to talk about sports."
After hosting NBA Countdown and SportsCenter On The Road, Sage returned to the SportsCenter desk.  And now, she has become a role model and support system to other women who have come to ESPN after her.
Jessica Mendoza, ESPN's Sunday Night Baseball broadcaster praised Sage for her support, saying: "She's called me on everything from 'let's talk about your contract' to 'here is my agent's number and from the business side of things — salaries and what she makes. It's helpful to have an ally in this business and to have an understanding of what the market is and why you get paid different amounts for different roles."
Sage's Family Life
Sage going into sports broadcasting did not come as a shock to her family as she had announced she would be going to that career at the age of 12. She comes from a sports family.
Her father, Gary Steele, was the first African American to play varsity football at West Point in the 1960s. Sage grew up watching football with him. Sage's brother, Chad Steele, works as the vice president of media relations for the NFL's Baltimore Ravens.
In her personal life, Sage has openly talked about the difficulties she faced because she is bi-racial. In an interview with Huffington Post, Sage said, "…I'm experiencing stereotypes even to this day, from both sides. Sometimes it's even tougher — and the words and comments are uglier — from black people … I can't tell you how many times I've been called a sellout for marrying a white man and for having kids that look white."
Sage Steele is married to Jonathan Bailey and has three children with him.