Suspension of Ja Morant Is Over; Will Play on Wednesday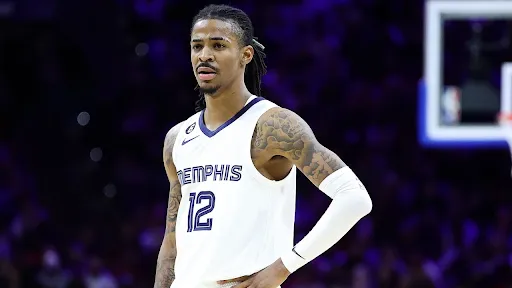 The suspension of Memphis Grizzlies star player Ja Morant is officially over, and the team is expecting him back against the Houston Rockets on March 22. 
According to ESPN, the All-Star point guard rejoined the Grizzlies on Monday after an eight-game suspension. This was in response to his recent behavior at a Denver strip club several weeks ago. In a video uploaded to his Instagram account, Morant was seen shirtless and waving a gun after playing the Denver Nuggets.
Grizzlies coach Taylor Jenkins said the team is hopeful for Morant's return to the court because he successfully cleared his medicals. Although he was eligible, the Grizzlies gave him an extra game to improve his condition. During the two-week suspension, Morant was not allowed to work out with the team.
When he returned on Monday, the former winner of the Most Improved Player award addressed his teammates and coaching staff. Grizzlies Forward Dillion Brooks said that Ja Morant apologized to each teammate individually. He also said that Morant is holding himself accountable and has changed his life. Brooks said that fans could expect to see a different Ja Morant who will be consistent every night.
So far, the Grizzlies are happy with the 23-year-old's growth on the court. After being selected 2nd overall in the 2019 draft, Morant became the 2020 Rookie of the year. As mentioned earlier, he also won the Kia Most Improved Player honors. Ja is still ranked ninth in the league, averaging 27.1 points and six triple-doubles.
Morant rejoins a Memphis team firmly locked in a competitive postseason battle. The Grizzlies were second in the Western Conference before the March 4 incident. However, the team is now tied with the Sacramento Kings. This places them four games back of the West-leading Denver Nuggets with 12 games remaining.