The Story of Terry Flenory and The Black Mafia Family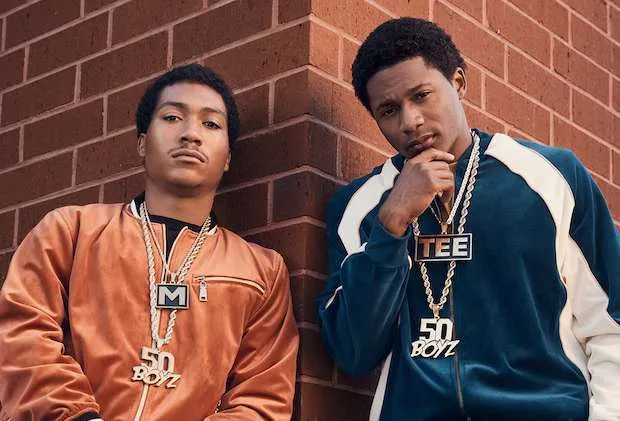 Recently, Terry Flenory was released from prison due to the Covid-19 pandemic. If you know about the Black Mafia Family, the name Terry Flenory should be something you're familiar with. If not, then you have come to the right place. 
In a nutshell, Terry and Lee Flenory were two brothers from Detroit who built one of the biggest drug empires in Detroit. 
They grew up on the streets of Detroit and started selling drugs in high school. As their drug empire grew, they ventured into the entertainment industry to clean their illegal income. With their hip hop record label, they promoted artists such as Young Jeezy.
This was until they got convicted of running a criminal enterprise that made more than $270 million. According to the US Department of Justice, BMF around 2003-2004 was moving hundreds of kilos of cocaine into Atlanta, Detroit and their other distribution hubs every month. 
RELATED: Michelle Jones: The Incredible Story of Rehabilitation
What Is the Black Mafia Family?
The Black Mafia Family (BMF) was a money laundering and drug trafficking enterprise in the United states. It started in 1985 but wasn't given the name BMF until the year 2000. Ever since its creation, this enterprise has remained active till date.
It was originally founded in Detroit, Michigan by brothers Demetrius Flenory aka Big Meech and Terry Flenory aka Southwest T. But by the year 2000, it had already expanded its territory to other states across the United States. 
They smuggled their drugs using vehicles, mostly limousines. The vehicles were modified to have secrete compartments (traps) where drugs were stuffed into these compartments and then shipped to the United States. When returning, those compartments were stuffed with cash and sent to their Mexican supplier. 
Together, Terry Flenory and Demetrius Flenory established a cocaine distribution channel throughout the United States through their Los Angeles based supplier. They also had direct links to Mexican cartels.
Under Demetrius, the BMF ventured into hip hop and created the BMF entertainment brand. 
Back then, this was used as a front to launder money from the cocaine business and make their wealth look legitimate. The record label performed excellently as a front. With it, they served as promoters to artists like Bleu DaVinci. 
BMF were recognized in the hip hop universe for their extravagant lifestyle.
In 2001, Terry relocated to Los Angeles due to a feud between the two brothers. He began his own operation in Los Angeles. At this stage, the brothers barely spoke to each other. 
In a Drug Enforcement Administration (DEA) wiretap, Terry was recorded discussing how he wasn't thrilled with the way Demertruis did things. He felt his excessive partying and extravagant lifestyle was bringing too much attention to their business.
In 2005,  the DEA indicted members of the BFM, which led to the arrest of the Flenory brothers. They were found guilty and were sentenced to 30 years imprisonment.
The brothers were faced with multiple counts of cocaine possession with intent to distribute and running a criminal empire. Some hundreds of their associates were also arrested with millions of dollars, vehicles and homes that were all confiscated by the government.
After being arrested in 2005, the Flenory brothers pleaded guilty in November 2007 to running a continuing criminal enterprise. Both brothers were sentenced to 30 years in prison by September the following year.
While Demetrius is expected to serve his sentence until 2032, Terry Flenory was released on May 5, 2020. This was due to his medical condition and the effort of the Bureau of Prisons to reduce the spread of Covid-19 in prisons. 
Terry finally had his dreams come true as he was granted compassionate release for health reasons. Terry asked that the court release him to serve a reminder of his sentence in house arrest. He convinced the court of his plan to do well if given the opportunity. With his influence, he could really become a voice for good.
Demetrius also made a similar plea but was denied by the court. His prison records show that he still promotes himself as a kingpin and he has gotten into trouble for possessing a cell phone, doing drugs and possessing a weapon.
BMF Entertainment
In the early 2000s, Demetrius Flenory established BMF Entertainment as a promotional agency record label for Hip Hop. 
Before then, the Flenory brothers were already well acquainted with high profile celebrities like Jay-Z, Trina, Fabulous, T.I, and Shawty Lo. Although BMF Entertainment was created to serve as a front to launder the cash generated by their cocaine distribution channel, it had great potential to be a legal way to sustain the family.
In 2005, Bleu DaVinci's album The World is BMF was nominated for awards like the Source Award. BFM was also a huge supporter of underground hip hop DVD magazines, notably S.M.A.C.K and The Come Up.
https://www.youtube.com/watch?v=jcp2KpgElRI
Documentaries/TV Shows On The Black Mafia Family
There are multiple documentaries and TV shows on the BMF.  The most recent production around the Black Mafia Family is 50 Cent's Starz series, "BMF." The successful series combines family drama and drug dealing/money laundering that is the BMF story. The show also tells the story of what went on in the BMF Entertainment business and how they used it to promote several artists.
When word got out that Terry Flenory was returning home, 50 Cents took to his Instagram excited about the news. 
A documentary about the BMF organization, BMF: The Rise and Fall of a Hip-Hop Drug Empire, was released in 2012. The documentary gave deep insight into how the organization operated. 
The senior editor of Creative Loafing Mara Shalhoup has written a three-part series documenting the life of the BMF titles Hip-Hop's Shadowy Empire. This piece is considered to be the first and one of the most in-depth reports on the organization. Another book documenting the BFM organization is The Rise and Fall of Big Meech and the Black Mafia Family; published in 2010.