Tevin Campbell: Where is the '90s Wonder Kid?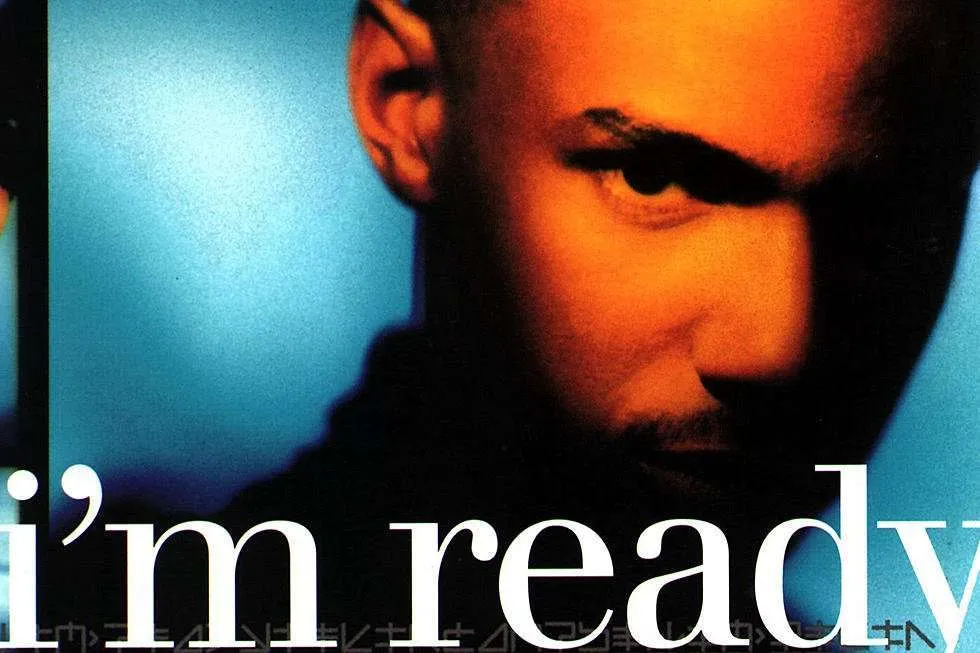 If you're a '90s kid, or lived through the '90s at all, then you know the name Tevin Campbell. If you don't know the name, you know the hits. "Can We talk", "I'm Ready", "Always In My Heart" and more.
I recently went to a college event for Black Student Union as a guest. Before the main event started, the dj was spinning some tunes for hundreds of attendees, most of them college students. I, being a 90's child, was excited to hear some '90s R&B in the mix and was quietly grooving along to them. But what happened next shook me!
Tevin Campbell's "Can We Talk" played and EVERYBODY lost their minds! These students, most of them in their late teens and very early 20s, started getting up from their seats and singing along, arms swinging.
This experience had me thinking about Tevin Jermod Campbell, the '90s wonder kid of R&B. What happened to him? Where is he?
Tevin Campbell's Rise to R&B's It Kid
Like most black singers, Tevin grew up singing at church. He was first part of the choir and then became a soloist at Joshua Chapel in a small town south of Dallas, Texas. Tevin's mother knew he was talented. She had him audition for the jazz flutist Bobbi Huphrey and that led him to meet with Warner Bros executives.
It wasn't long after that Tevin found himself working with non other than Quincy Jones. Tevin's debut single, "Tomorrow (A Better You, Better Me)" was released in 1990 as part of Jones' ensemble LP Back on the Block. The single reached number 1 on the Billboard Hot R&B/Hip Hop Singles Chart in June 1990.
RELATED: These Black Celebrity Kids Are Paving Their Own Path 
In the following years, Tevin Campbell worked with producers Al B. Sure, Babyface, Narada Michael Walden, and more to produce hits like "Round and Round", "Tell Me What You Want Me to Do", "Alone with You" and "Goodbye". His debut album, T.E.V.I.N was released in November 1991 and reached number five on the Top R&B/Hip-Hop Albums chart. The album went on to be certified Platinum by the RIAA for selling 1 million copies in the United States.
Tevin also made acting appearances in Prince's film Graffiti Bridge and the hit sitcom The Fresh Prince of Bel-Air.
For his follow up album, Tevin wanted to show that he was growing up. In 1993, he released I'm Ready. "I'm Ready says a lot about who I am as a person because of the things I've been through during the last four years or so," he told Billboard magazine.  "I hope people will see that I'm not the same young kid that I was on my first album."
Three mega hits came out of the album. "I'm Ready", "Can We Talk" and "Always in My Heart" all landed on the both the US Hot and R&B charts. The album was certified double Platinum for selling over 2 million copies.
At only 16, Tevin Campbell had two successful albums and many more hit singles. He was also nominated for multiple Grammy Awards including Best Male R&B Vocal performance and Best R&B Album.
The Unsuccessful 3rd Album
By the mid '90s, Tevin Campbell was flying high. He had achieved at 16 what countless other singers fail to achieve in a lifetime.
In 1996, Tevin released his third studio album, Back to the World. But unlike his first two albums, Back to the World only reached Gold status. The album also failed to chart well on both the Billboard 200 and the R&B Charts.
What caused such a plummet, from the height of double platinum album and multiple hit singles?
RELATED: Maia Campbell: What Happed to the '90s Star?
Some believe it had everything to do with homophobia and nothing to do with talent or quality of music.
When the music video for the single "Back to the World" was released, rumors of Tevin being gay started to spread. The '70s themed video had Tevin dressed in flashy colors and sporting a braided bob haircut.
By the time Tevin released his self-titled forth album in 1999, it seemed all the well deserved hype around the talented singer had almost completely died down. Only one single from the album, "Another Way", managed to chart on the Billboard Hot 100.
Tevin Campbell's Arrest & Hiatus
The year 1999 was a rough one for Tevin.
On top of releasing an unsuccessful album, he was also arrested for "soliciting a lewd act from an undercover policeman." This arrest happened during a sting operation in Van Nuys, California. The operation took place in an elementary school area where there had been complaints about solicitations. Tevin was also in possession of small amounts of marijuana when arrested according to police reports. He was ordered to attend Narcotics Anonymous meetings, AIDS awareness class, and fined $1,080.
The following year, Tevin went into a hiatus and stayed out of the public eye. Although he was not recording new music, he released a compilation album, The Best of Tevin Campbell, in 2001.  He also went on some international tours in 2002.
If Tevin's career wasn't dead yet in 2002, many in the LGBTQ community believe the year 2003 killed it for sure, due to just one interview.
At the age of 26, Tevin gave an interview to Sister 2 Sister magazine. The interviewer asks him about his sexuality, and Tevin answers by saying: "I'm not gay, but there are a lot of different things that I do like, sexually. Being in the business, you are introduced to a lot of different things. I'm not gay but I'm aa freak and I think a lot of people know what a freak is."
The interviewer did not let up and pushed further. "I'm not exclusively attracted to men. I'm not gay, but…."
This was a time before Frank Ocean and Makonnen. This was a time when any mention of an R&B star's homosexuality would undoubtedly sink their career.
RELATED: Bankrupt? Lil Kim's Net Worth And How She Got Here 
For the following years, Tevin completely disappeared from the music industry. In 2005, he resurfaced for a role on the Broadway musical Hairspray and but did not release any music until 2008.
In May 2008, Tevin released an internet album entitled 2008, Never Before Heard.  The album was released on iTunes and Amazon and contained materials that were recorded back in 2002. Shortly after, the album was pulled.
Making a Comeback?
In 2009, Tevin Campbell made an appearance at the BET awards to pay tribute to The O'Jays. In 2010, he was featured on the remake of the song "Secret Garden" along with Robin Thicke, Tyrese, LL Cool J, and Barry White. It appeared that Tevin was slowly coming back into the music industry.
From 2011 to 2014, Tevin made several appearances and performed at arenas around the world. His biggest two comeback moments took place in New York and New Orleans when he performed at the B.B King's Blues Club & Grill and then at the Essence Music Festival, both in 2014.
Both performances garnered great review and it was officially announced that Tevin was working on a new album. Although a single was released, "Safer on the Ground", no new album has been released from Tevin as of yet.
Tevin Who?
In 2018, Tevin Campbell's name was floating around as potential sings that could pay tribute to the late great Aretha Franklin. When New York Times best-selling author Luvvie Ajayi  tweeted, "Someone suggested Tevin Campbell to sing at Aretha's tribute. Under what rock did they pull that name from?", black twitter came for her. Even celebrities jumped in to defend Tevin and his great pipes.
No Tevin Campbell slander shall prosper .

— Wale (@Wale) August 17, 2018
Lord have we gotten so far way from real R&B that people done forgot real sanging & questioning who @tevincampbelll is😳 Tevin had bops before y'all was saying Issa bop😂 pic.twitter.com/i8bFubzE6C

— Missy Elliott (@MissyElliott) August 17, 2018
After defending him, director Ava DuVernay even offered to write a role for Tevin in her popular show Queen Sugar.
Tevin was touched by the gesture and all the support he received from his die hard fans.
I am truly touched by the love fans on twitter have for me. I love em all back!!!!

— Tevin Campbell (@tevincampbelll) August 17, 2018
Rebuking any Tevin Campbell slander from millennials and plotting to write him into an episode of Queen Sugar SOMEHOW. On general principle. pic.twitter.com/mcNCGBnvDv

— Ava DuVernay (@ava) August 17, 2018
Ava kept her word and casted Tevin on Season 4 of Queen Sugar.
"@Ava is a doer, she kept her word." Welcome to #QueenSugar, Tevin Campbell— stay tuned! 🎤 pic.twitter.com/jKKUcBreyO

— Queen Sugar (@QueenSugarOWN) March 19, 2019
We hope this means we will be seeing much more of this obviously talented man. Cheers to Mr. Campbell and his comeback!