The Wrap Life: The Brand Encouraging You To Embrace Your Unique Look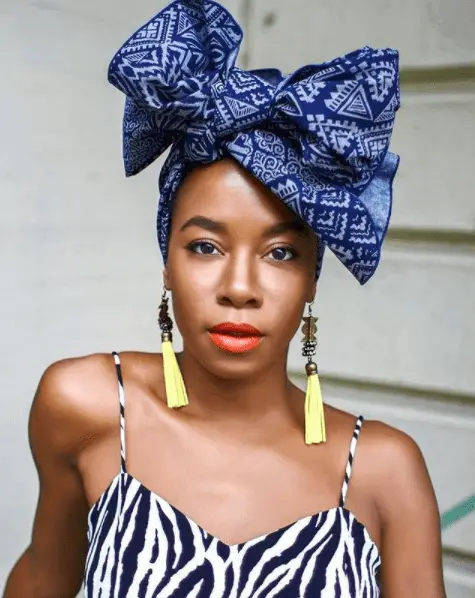 Black hair is unique, diverse, and tells a story. There is so much versatility in Black people's hairstyles, one of them being wraps. The Wrap Life has the perfect products to style your hair, all the while allowing you to embrace your unique look. 
Meet the Founder, Nnenna Stella
Based in Brooklyn and founded by Nnenna Stella, the Wrap Life is an online shop for elegant headwraps. These headwraps are handpicked and crafted from materials found in Ghana and Morocco. 
The Wrap Life started after Stella decided to take a month to meditate, reflect and find a creative outlet that was fulfilling for her during this journey of self-discovery. Stella is no stranger to fashioning headwraps and has been doing so for some time. She made headwraps out of scarves she bought from popular stores but yearned for more authentic African styles. 
The Wrap Life Encourages Self-Discovery
Through The Wrap Life, Stella and the team continue to make products for women that encourage them to embrace their natural hair texture. Although many use these headwraps to rock particular looks, Stella also wants it to be a form of cultural expression. She told Glamour magazine, "For some of the people who wear it, this garment represents a link to one's heritage. It gives you ownership and pride about being African, even if you don't know all the details of your lineage," she says. 
The Wrap Life is more than just a product and business, but a place for Black women to feel seen and represented in spaces made for them and by them. Through their photography, tutorials, and lookbooks, the brand has created a unique name for itself where people instantly recognize the headwraps and are excited to purchase products.
RELATED: Black-Owned Businesses Can Scale Up Productivity: 5 Unique Ways
The brand continues to grow and has headwraps, scrunchies, bandies, multis, and turbanettes for sale. 
Learn more about The Wrap Life, download the Wrap Life App, or visit their site for more updates.