These 5 Black Geniuses are Among the 2018 MacArther 'Genius' Grant Winners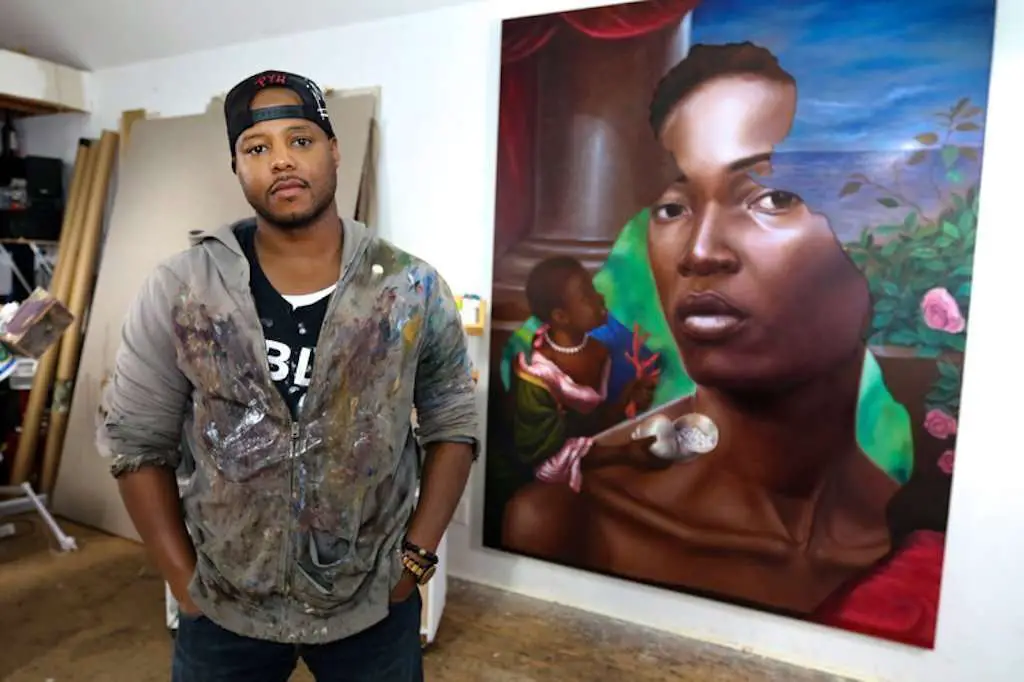 The MacArthur Genius Grant is given out every year to "talented individuals who have shown extraordinary originality and dedication in their creative pursuits and a marked capacity for self-direction." The fellowship awards $625,000. meted out over five years, for the winners to apply to their desired project. So which black geniuses made it on the list this year?
Rev. William J. Barber II
The Pastor and Social Justice Advocate from Goldsboro, North Carolina was picked because of his work to fight racial and economical injustice through his grass-root operations. He founded Repairers of the Branch, a national leadership development organization and revived the 1968 Poor People's Campaign with colleagues. The campaign, which was originally spearheaded by Dr. Martin Luther King Jr, "conducted an audit of systematic racist, poverty, ecological devastation, and the war economy in the United Staes since 1968."  
Titus Kaphar
The 42 year old painter and sculpture from New Haven, Connecticut is known for creating work that explores the intersection of art, history, and civic agency. He uses his art to address racial injustice and other pressing social issues. He is establishing an art space in New haven called NXTHVN that will give space and residence for artists to "develop and realize new creative initiatives in keeping with the organization's mission to cultivate an artistic community in a city plagued by deep and long-standing socioeconomic divides."   
John Keene
John Keene is a writer who is known for his fictional work that explore "ways in which historical narratives shape contemporary lives while simultaneously re-envisioning these narratives from the perspectives of those whose voices have been suppressed." He is currently a professor and a chair of the Department of African American and African Studies at Rutgers University- Newark. 
Dominique Morisseau
Dominique is a playwright from Detroit, Michigan. Her plays "juxtapose beauty with destruction, hope with despair, and bring to light the complicated realities of urban African American communities." Her work includes Sunset Baby (2012), Detroit '67 (2013), Paradise Blue (2015), Skeleton Crew (2016), and Pipeline (2017). She is currently a Residency Five Playwright at the Signature Theatre in New York. 
Okwui Okpokwasili
Okwui is a Choreographer and Performer born and raised in Bronx, New York. She creates "multidisciplinary performance pieces that draw viewers into the interior lives of women of color, particularly those of African and African American women, whose stories have long been overlooked and rendered invisible." She is currently a Hodder Fellow at Princeton university's Lewis Center for the Arts.