These 8 Black Models Are More Than Their Looks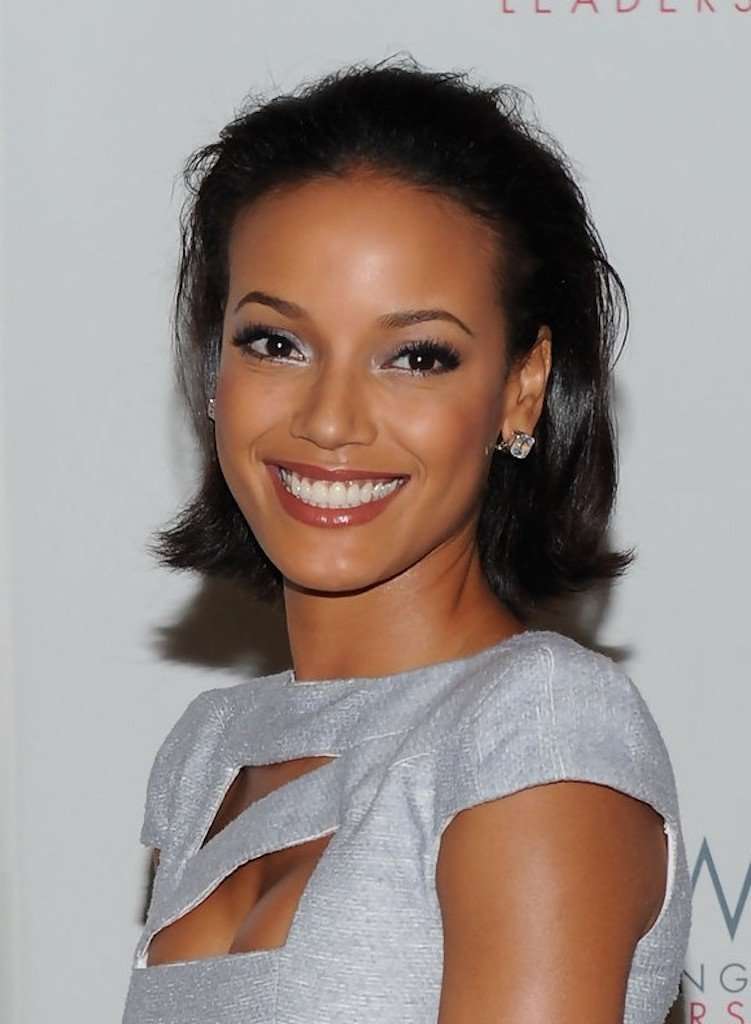 Who said you can't have a pretty face and a brain and a heart?
Although models are, by trade, paid for and adored for their looks, there are many who take on even more challenges to show the world that they are more than pretty faces.
For these 8 black models, the challenge they have taken up are business and charity.
Whether it's taking up another venture after semi-retiring from modeling or taking on charity alongside their hot careers, these models prove that they are more than their looks.
Selita Ebanks
This Cayman born model and actress has been rocking the fashion world since 2001. You probably know her as one of Victoria's Secret angels, but did you know that she's been running her own talent school called Stardom Youth Foundation since 2004 in her hometown Cayman Islands?  
The organization provides career guidance for teenagers. She also founded Women's Coalition for Empowerment and Opportunity in 2008, an organization that supports women's educational and professional programs in Sierra Leone.
https://www.instagram.com/p/BZPWqAbHMjV/?hl=en&taken-by=selitaebanks
Iman
Iman is probably one of the most recognizable black models (and all models) of all time.  
But she wasn't simply satisfied with her enormous success as a model.
Iman started her own cosmetics firm, Iman Cosmetics, in 1994 with a goal to serve the underserved market of women of color. By 2010, the company grew to be a $25 million a year business!
But she wasn't done. Iman also created the Global Chic fashion line for HSN in 2007. The Global Chic line is now one of the best-selling fashion brands for HSN.
https://www.instagram.com/p/Bbmy7lDj2FM/?hl=en&taken-by=the_real_iman
Liya Kebede
If you're a fan of Vogue Magazine, then you are probably familiar with Liya.
 That's because this Ethiopian born model has been on the cover of the Italian, Korea, Japanese, American, French, and Spanish Vogues! But Liya is as well known for the philanthropy as her gorgeous face.
Liya Kebede is an advocate for maternal and child health and has worked with various organizations like the World Health Organization and Bill & Melinda Gates Foundation for the cause.
Her clothing line, Lemlem, is also based on doing good. The company helps preserve the art of traditional weaving in Ethiopia and offers work opportunity to local artisans.
https://www.instagram.com/p/BWvTQuQh_sG/?hl=en&taken-by=liyakebede
Kimora Lee Simmons
At the very young age of 14, Kimora signed a contract with Chanel. Soon after, she was working with Fendi, Valentino, YSL, and many, many more!
But she is as well known for her clothing lines as she is for her modeling, including Baby Phat and KLS, and her reality show. Her high end line, KLS opened its very first boutique in Beverly Hills in 2016. She has proven herself to be a pretty face with a killer business instinct.
https://www.instagram.com/p/BauEhTLlDBh/?hl=en&taken-by=kimoraleesimmons
Tyson Beckford
Tyson Beckford is an American model and actor, best known as a Ralph Lauren Polo model. He was also the host of both seasons of the Bravo program Make Me a Supermodel. Beckford has been described as the most successful male supermodel of all time, achieving fame and huge contracts similar to the female models that had huge success in the 1990s.
In 2014, Vogue Magazine named Beckford the greatest male model of all time.
Beckford was born in Rochester, New York on December 19, 1970 to an Afro-Jamaican father of Panamanian descent, Lloyd Beckford, and a Chinese Jamaican mother, Hillary Dixon Hall. Soon after he was born his mother took the family back to Jamaica, where they lived for seven years before returning to New York, finally settling in The Bronx. During his school years, Tyson was often teased about his looks.
Beckford co-hosted the modeling contest Make Me a Supermodel on the television channel Bravo with fellow supermodel Niki Taylor. The show chose Nicole Trunfio to join Beckford as a mentor to the model contestants for the show's second season. Other judges included designer Catherine Malandrino, model Jenny Shimizu, photographer Perou and model scout Marlon.
Beckford judged and mentored the contestants of the first few episodes of the Australian version of Make Me a Supermodel with model and former Miss Universe Jennifer Hawkins. In 2012, he participated in Fox's dating game show The Choice.
https://www.instagram.com/p/BsgW0kQACWR/
Alek Wek
Alek was one of the very few black models that challenged the perception of conventional beauty globally. Her unique look was the face for countless fashion houses before melanin was celebrated as openly as it's being celebrated now.
The supermodel who grew up in what is now South Sudan, with her 7 siblings, in a two bedroom house with no running water or electricity did not forget where she came from. She became an advocate for refugees worldwide by becoming an advisor to the U.S. Committee for Refugee Advisory Council in 2002.
Aleck Wek has also worked with the UN Refugee Agency, Doctors Without Borders, World Vision, and UNICEF.
https://www.instagram.com/p/BZzOh-UlG5x/?hl=en&taken-by=msalekwek
Tyra Banks
Who hasn't watched at least one season of the global hit that is America's Next Top Model?
The model competition show was the brainchild of one of the most famous supermodels of all time, Tyra Banks. Besides being a super duper successful supermodel, Tyra also owns Bankable Productions, a production company that has produced The Tyra Banks Show, America's Next Top Model, and other projects.
This multi-faceted business woman also founded the cosmetic brand, Tyra Beauty, in 2014.
https://www.instagram.com/p/BZ7e1yaFLE3/?hl=en&taken-by=tyrabanks
Tyrese Gibson
One of the most diverse models of all time, Tyrese has become nearly universally synonymous with the the Fast and the Furious franchise, but he has roots in modeling and singing.
Gibson was born in 1978. Gibson was raised in Watts, Los Angeles, California. His mother, Priscilla Murray Gibson (née Durham), raised him and his three older siblings as a single parent after Gibson's father, Tyrone Gibson, left the family in 1983.
Gibson's career began when he auditioned for a Coca Cola commercial at the suggestion of his high school music teacher. An appearance in a 1994 Coca-Cola advertisement, singing the phrase "Always Coca-Cola", led to bigger fame. It led him to other appearances for Guess and Tommy Hilfiger.
When Gibson was 17, he began modeling for Guess and Tommy Hilfiger and eventually landed a recording contract from RCA Records. His self-titled debut album won him a Grammy nomination and sold more than a million copies. He followed up with the albums 2000 Watts and I Wanna Go There before he began pursuing an acting career.
https://www.instagram.com/p/BdXuULmnFOj/?taken-by=tyrese
Gibson rose to prominence as an actor when he starred in John Singleton's Baby Boy in 2001. Gibson has a recurring role in two of the highest-grossing film series: The Fast and the Furious and Transformers.
On May 8, 2012, Gibson released his first book, titled How to Get Out of Your Own Way. It went on to be a New York Times best seller. On February 5, 2013, Gibson co-authored his second book along with close personal friend Rev. Run titled Manology: Secrets of Your Man's Mind Revealed, which also went on to be a New York Times bestseller.
https://www.instagram.com/p/BcI_lW7H5g8/?taken-by=tyrese
The top 8 black models are just a few examples of models who are more than their looks. 
Who is your favorite and why? Let us know below.