Vice President Kamala Harris Promises Greater Investment for Africa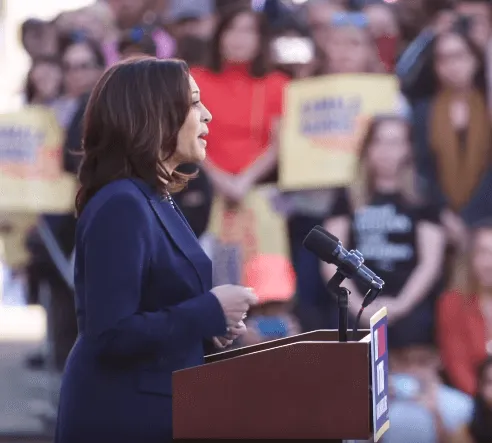 On Sunday, the U.S. Vice President Kamala Harris said the United States would increase its investment holdings in Africa. She said this would help spur economic growth on the continent as a countermeasure against Chinese influence.
In recent years, China has been a heavy investor in Africa. This includes infrastructure and resource development. At the same time, Russian influence has also grown with the deployment of troops from Russia's private military contractor, Wagner Group. The increase in military power is to aid governments in multiple governments. 
On her visit to Africa, Vice President Harris said she plans to focus on increasing investments on the continent. She also said these investments would encourage economic growth and opportunities. 
The Joe Biden administration has taken steps to strengthen ties with Africa. In December, before a U.S.-Africa summit, The United States pledged $55 billion to the continent over the next three years. The U.S. Secretary of State, Antony Blinken, announced $150 million in new humanitarian aid would go to Africa's Sahel region.
Currently, President Joe Biden is yet to visit Africa as President. On her trip, Harris plans to discuss China's engagement in technology and economic issues relating to the United States. Last week, U.S. officials also said she plans to discuss China's involvement in debt restructuring. 
To kick off her trip across the continent, Harris will meet Ghana President Nana Akufo-Addo. While in Ghana, she plans to visit a former slave castle. Slaves were shipped from this area to America via  the Atlantic Ocean during the slave trade.
After visiting Ghana from March 26 – 29, Vice President Harris will be in Tanzania from March 29-31. Between March 31 – April 1, she will be at her final stop, Zambia. During her visit, Kamala Harris will meet with the three countries' presidents to discuss public and private investment plans.