Wiwashimara – Black Owned Bubble You Need to Travel to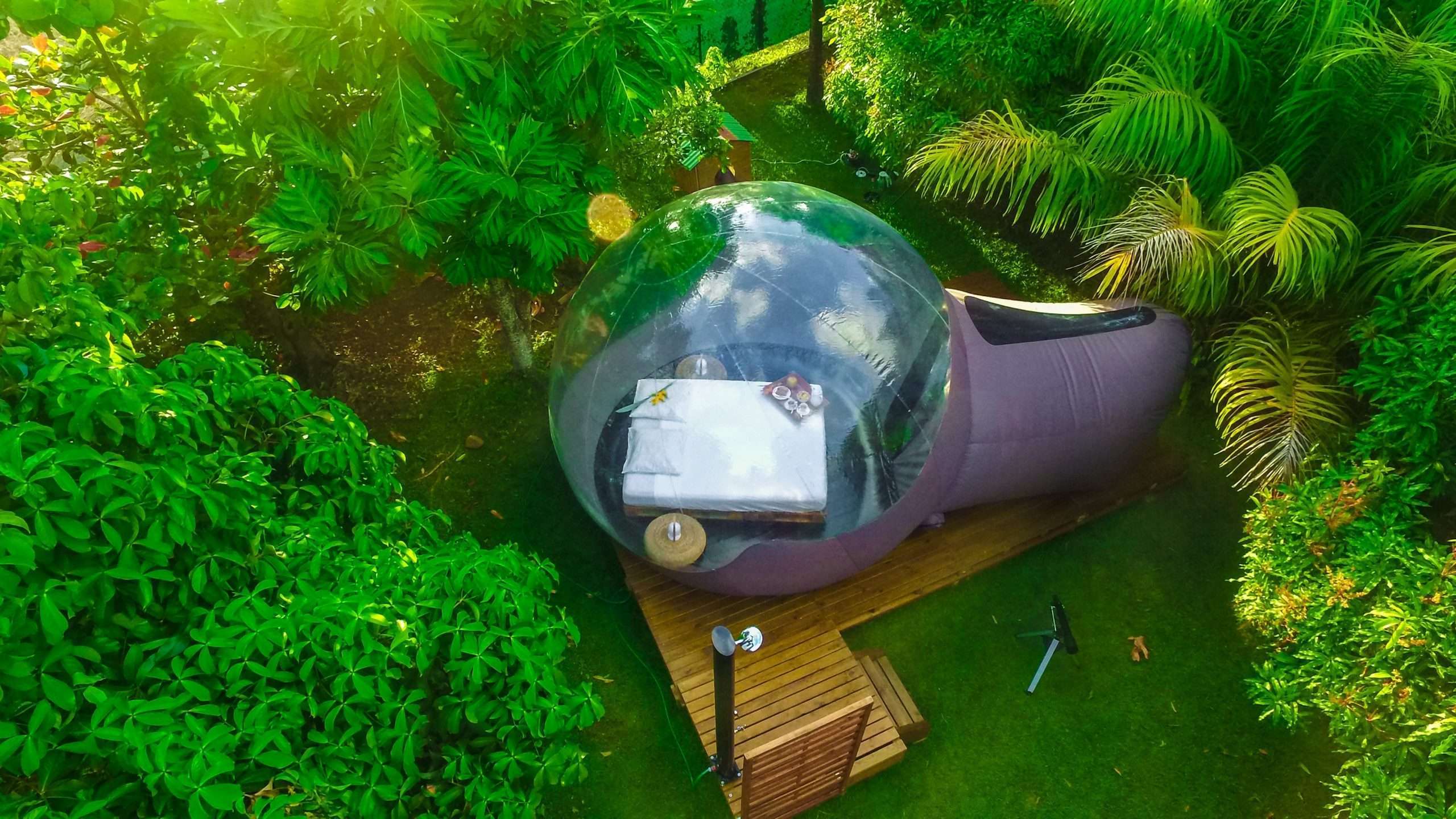 Ever wanted to travel half way around the world to go stay in a bubble? Probably not.
Well, you might want to think again.
Here at Black Excellence, we absolutely love traveling. Whether its just in the United States or across Africa (see our 14 must see places in Africa) we are always looking for new experiences and unique places we can share with you.
Recently, we came across probably one of the most unique hotel / tent experiences yet.  The Wiwashimara is basically a bubble located in Dubois in the region of Basse-Terre in the Guadeloupe Islands .
Not just a bubble 
Wait, before you click away saying "No way I'm flying to a distant land to stay in a bubble", this bubble is like nothing you have ever seen before.
Wiwashimara which means "shooting star" in Taino, the language of the first inhabitants of the Caribbean, was designed to truly embrace Guadeloupe's amazing scenery with someone you love in complete privacy.
Besides the bubble, you also have complete access to a  garden with a year around pool,  a sun terrace , and amazing views of the beaches, rivers, and mountains.
For all those couples that are scared to leave their work behind, don't worry! Even in complete seclusion, the Bubble has full wifi.
Free parking is of course included. So, during the day, you could go enjoy one of Guadeloupe's amazing beaches or hike through one of many National Parks. Or eat their amazing Creole food, which draws culinary influences from France, India, and Africa. Then return to the bubble and go to sleep looking directly at the stars.
So,  for all of you adventure seekers out there looking for a romantic get away or you just want to  impress that new person in your life with what I like to call a BLACK 007 DATE, do something worth talking about and go stay in a Bubble!
Book Here