17 Black Shows on Netflix (and Movies) to Binge Watch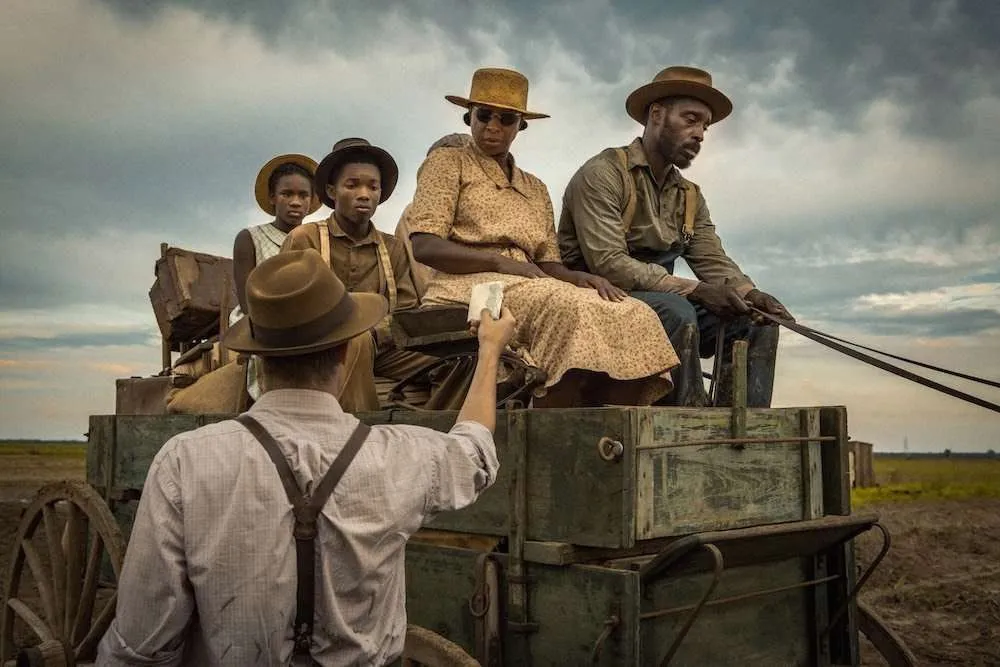 Having some time off from work and school during the holiday season might mean more family time for many. For some of us, it also means it's binge watching time! If you're looking for great black shows on Netflix, we've got a list for you! Also some movies! 
This list of black TV shows, movies, documentaries, and even comedy should match whatever mood you are in this season.
If we forgot other notable titles on Netflix, please let us know below.
1. Black Lightning
The only thing that we hate about this show is that there's only 1 season available on Netflix as of writing this.
Retired superhero and school principal  Black Lightning returns to the action as the original electrical superhero. You don't have to be a DC Comics fan to love this series. Watch the extended trailer below to get a small taste. 
https://www.youtube.com/watch?v=Qadwp_C1RLk
2. Mudbound
 Based on the novel by Hillary Jordan, Mudbound is a story that revolves around two Mississippi families, one black one white, in a post World War II era. Director Dee Rees has gained widespread praise for her direction in this drama that examines prejudice, class, and friendship.
Although the story is set in a rural town decades ago, the issues it touches on are still prevalent today. And did we mention Mary J Blige has an outstanding performance in it? Go check it out!
3. She's Gotta Have It
Spike Lee's series is based on his breakout film of the same title from 1986. Nola Darling juggles three lovers while attempting to stay true to herself and her dreams. Lee directs all 10 episodes. 
https://www.youtube.com/watch?v=whvPjWm7ZE0
4. Def Comedy Jam 25
 In this live event, your favorite comedians come together to celebrate Russell Simmon's "Def Comedy Jam" on its 25 year anniversary.  Dave Chappelle, Steve Harvey, Cedric the Entertainer, Martin Lawrence, and Tiffany Haddish in one special? Can't go wrong with that.
5. Time: The Kalief Browder Story
If you're going to watch only one series this season, watch this one!
Kalief Browder was accused of stealing a backpack and arrested at 16. He sat in prison for 3 years without a trial at Rikers Island. Three years after being released, he committed suicide. This very important series looks into this heart breaking true story. Jay Z, who has been an advocate for criminal justice reform, produced the series.
RELATED: Get Out is a Comedy? GTFO! 
6. Come Sunday
Regardless of your religious leanings, the courage of the man this movie is based on is undeniable. Bishop Carlton Pearson, an Evangelical preacher, is ostracized from his own church when he started preaching that there is no Hell. This might not be a big deal if Pearson wasn't a renowned star among evangelicals and a favorite of Oral Roberts, one of the most famous Christian televangelist of our time. This is one remarkable story worth multiple watches. 
7. Scandal AND How to Get Away With Murder
Ok, we couldn't choose between Kerry Washington's scandalous drama and Viola Davis' thriller, and you don't have to either! Although neither series are up to date on Netflix, you can binge watch the seasons that are on there to get your fill of #BlackGirlMagic.
8. 42
 If your thing is biopics, then check out 42. This film is about, of course, Jackie Robinson, who became the first black Major League baseball player in 1947. The role is played beautifully by Chadwick Boseman.
9. Nappily Ever After 
You might have seen photos of Sanaa Lathan's beautiful bald head on social media and wondered, WTH! Well, it was all for a role on this Netflix movie based on a novel of the same name by Trisha R. Thomas.
Violet, played by Sanna, is the perfect woman, with perfectly pressed straight hair. But when a proposal she expected from her boyfriend didn't arrive and a hair accident at the salon ruins her hair, she is forced to reflect on her life, and well, her hair. This is a fun watch for anybody who's ever struggled with relaxers, weaves, straighteners, and more.  Read a full review of the film here. 
https://www.youtube.com/watch?v=3xh9XFxo2Hg
10. Reggie Yates Outside Man
 If you're not familiar with Reggie Yates, a British filmmaker and TV host, then this is your chance to get very familiar with him as he goes around the world tackling big issues like gun violence and racism in his series. The first 3 episodes of the series focuses on South Africa.
11. Barry AND Southside with You 
If you're missing President Barack Obama, then Netflix has 2 movies to comfort you. Barry focuses on Obama's college years as he struggles with his identify and fitting in with two different groups. Southside With You takes the audience along on Barack and Michelle's first date in Chicago's South Side in the summer of 1989. Both of these movies are excellent, especially if you're still in denial about the Obama years being over.
12. Queen of Katwe
 Disney's feel amazing movie is based on the true story of Phiona Mutesi, a Ugandan girl living in a slum in Katwe. She learns to paly chess and becomes a Woman Candidate Master after her victories at World Chess Olympiads. This is one to watch with the whole family, especially the kids in your life. 
13. Chewing Gum 
Warning, this is a vulgar, raunchy British comedy. The story revolves around a 24 year old Tracey, who is finally ready to lose her virginity and explore the world. The problem is her super religious boyfriend is not on the same page.
This hilarious comedy is one you might have passed over on Netflix, but trust us, you want to watch it if British comedies do it for you.
14. Black Panther
If you are the last person on earth who hasn't watched Black Panther, here is your chance. Marvel's epic superhero movie will have you saying Wakanda Forever! 
15. 13th
Director Ava DuVernay's thought provoking documentary and academy award nominee is one that will give you a lesson on history and the mass incarceration laws that have hunted the black community.
After the civil war ended, DuVernay contends that black people, black men in particular, went from one form of slavery to another as police were arresting poor freedmen and making them work under the convict leasing system.  Other laws and systems such as the war on drugs and mass incarceration in the late 20th century all contribute to the problem. All of that and much more is discussed in this documentary.
https://www.youtube.com/watch?v=V66F3WU2CKk
16. Marvel's Luke Cage
 If you're looking for a black superhero from Harlem, well, you got it! Luke Cage is a former convict with superhuman strength and unbreakable skin who is now fighting crime and corruption in Harlem. The first season is up and you can expect the 2nd season next year.
17. Being Mary Jane
 Gabrielle Union plays a TV news anchor in this sharp and can't-get-enough-of show that ended its regular run in 2017. All four season are on Netflix for you binge on. The TV series was actually based on a 2013 TV movie that aired on BET and the story will also end with a 2-hour movie as a series finale. 
That's it folks! If we missed any great black shows or movies, let us know below!