10 Things You Didn't Know About Xscape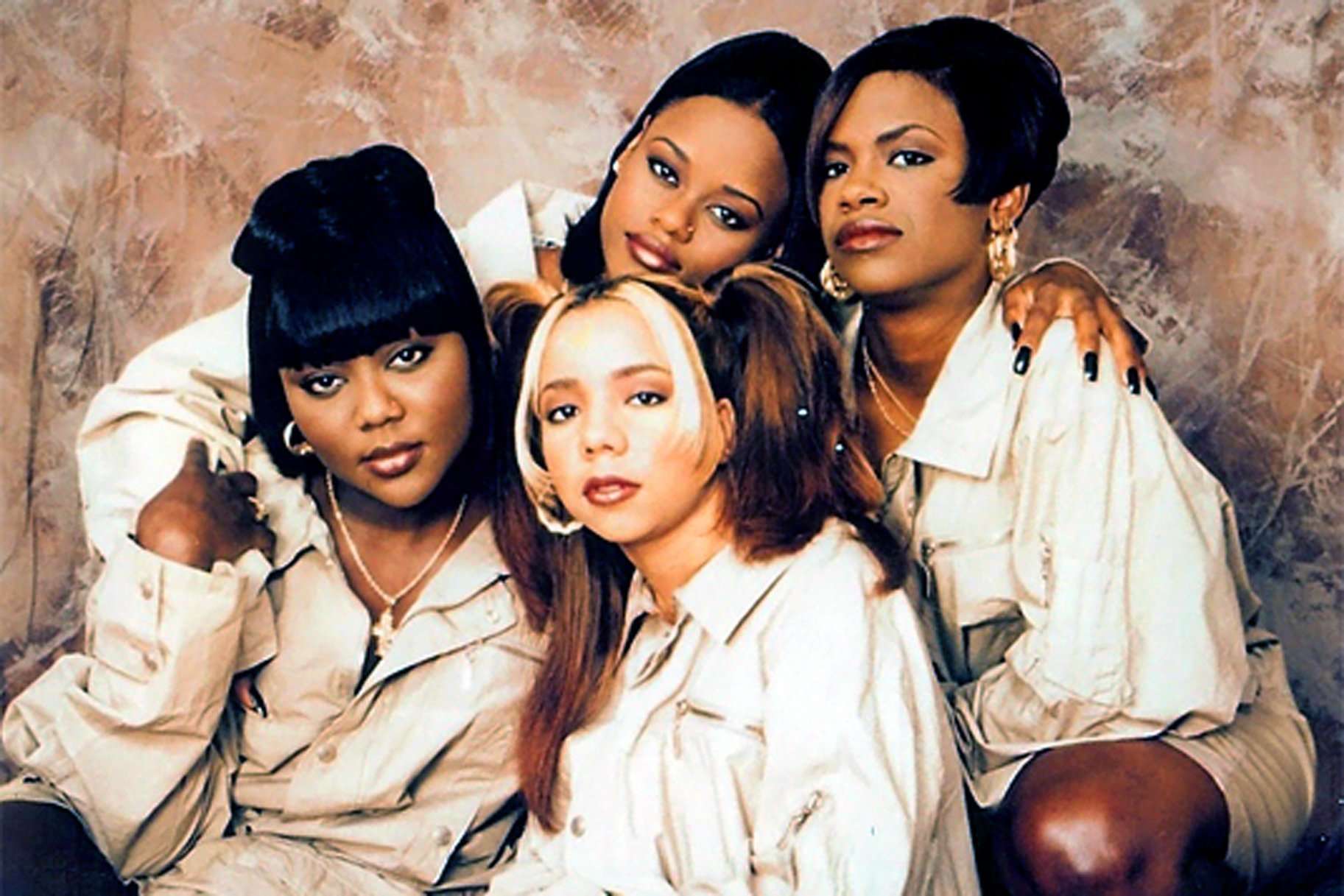 As fans of '90s music, we were ecstatic at the news of Xscape reuniting.
Xscape is an all-female American R&B vocal group. The group had four members: Tamika Scott, Kandi Burruss, Tameka "Tiny" Cottle, and LaTocha Scott. The quartet was one of the most popular R&B groups in the 90s and received three platinum album awards. 
Here are ten things you probably didn't know about this all-female R&B group:
1. Xscape was formed around the Scott sisters: LaTocha and Tamika Scott. The two sisters were trained by their father, Rev Randolf Scott and began singing in the church when they were young. They met Kandi Burruss and Tameka Cattle when they were in college and not long after, formed the R&B group.
2. According to LaTocha Scott, one of the issues that caused conflict in the group was the fact that "they" tried to kick her sister out of the group because she was pregnant. She made this confession in an interview. According to her, she threatened to leave the group if her sister was kicked out.
3. Kandi Burruss never got along with the other members of the group. According to the Broadway singer, she always thought differently from the other members of the group. They had different views on business and music. This was one of the causes of conflict in the group.
4. In 2017, rumors about an Xscape reunion spread. This was as a result of their Great Xscape Tour. However, Kandi Burruss cleared the air about the supposed reunion. According to her, they were just trying to protect their legacy as a network was trying to create an unauthorized movie about them.
5. The R&B

 

group originally had five members.
The fifth member was Tamera Coggins Wynn. However, Tamera was voted out of the group in 1991. The reason for this vote-out is uncertain but it is claimed that the group was given an ultimatum by their manager.
https://www.youtube.com/watch?v=_555Drvrogc&t=27s
6. Tamika Scott and Kandi Burruss had a 10- year long feud after Tamika revealed that Kandi had been having an affair with their manager, Jermaine Dupri, and his father. Kandi later admitted to hooking up with Jermaine but staunchly denied having anything to do with his father.
7. After the album "Traces of my lipstick", LaTocha Scott broke away from the group to go solo. However, she came back and joined forces with Tiny and Tamika to reform the group. When the trio reached out to Kandi, she refused to rejoin the group and was promptly asked to sign over her rights to the Xscape name, which she did.
RELATED: 20 Black Romantic Comedies We Love
8. In late 2005, the group tried to make a comeback and failed. They added a new singer called Kieshia Miles and released a new single titled "What's up". They also recorded an album but never released it.
9. Two of the Xscape members, Kandi Burruss and Tameka Harris once came to blows when the latter was heavily pregnant. They were having an argument and it soon escalated into an exchange of blows.
10. In 1997, Xscape had their songs featured as soundtracks on two popular African-American movies: Soul Food and Love Jones.