17 Best Black Comedy Movies of All Time!
It's no secret that some of the most hilarious films of all times revolve around black characters and black culture. From the funniest stars to the funniest plots, this list has the best black comedy movies the culture has offered.
Let's start with everybody's favorite.  
1. Friday
 (1995)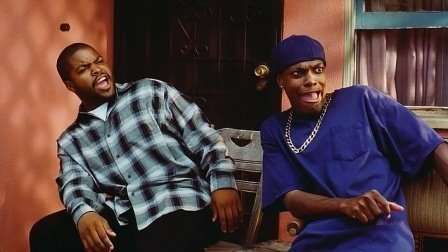 Friday was released in 1995 and is F. Gary Gray's directorial debut. It stars huge names like Ice Cube, John Witherspoon, Chris Tucker, Tiny 'Zeus' Lister Jr, Nia Long, and Bernie Mac.
The entire movie revolves around no more than 16 hours in the life of Craig Jones and Smokey, who are two unemployed friends. They have until 10 PM that night to pay $200 to a drug dealer.
As the hours go by, the two of them experience the urban life's gamut, complete with overly sexual pastors, crackheads, and shoot-outs.  Friday is the best stoner hood comedy! 
2. Coming to America
 (1988)
Forever funnyman Eddie Murphy plays the role of an African prince who searches for adventure and true love in New York City in Coming to America. The movie was released in 1988 and directed by John Landis.
It also co-stars actors John Amos, Arsenio Hall, Shari Headley, and James Earl Jones.  If you still haven't seen this classic black comedy movie, you might be the only one in the entire world. 
3. House Party
 (1990)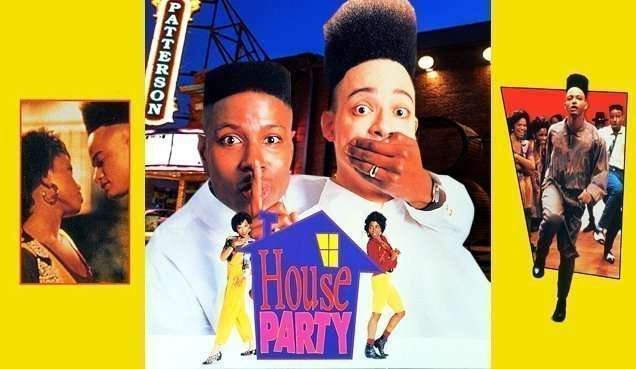 As the title indicates, the plot for this classic party movie is teenagers planning and hosting the greatest house party of them all. House Party was written and directed by Reginald Hudlin and is based on his prize-winning Harvard University student production.
House Party stars renowned actors like Kid and Play (of the famous Kid 'n Play hip-hop duo), Robin Harris, Paul Anthony, B-Fine (from Full Force),  Martin Lawrence, John Witherspoon, Tisha Campbell, and more. 
RELATED: 25 Black Actors Over 60 Still Killing the Game
4. Barbershop
 (2002)
Another crowd-pleasing comedy starring Ice Cube!   
Released in 2002, Barbershop focuses on social life taking place in a barbershop that's located on Chicago's South Side. The main character inherited the business from his father, but sees it at a waste of time and burden. Only after selling it, he started to understand his father's legacy and vision.
The film also stars Cedric The Entertainer and Eve. 
5. Life
 (1999)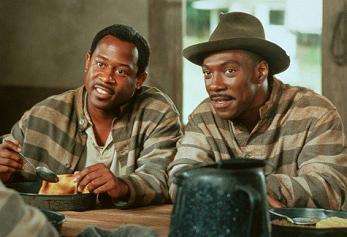 This 1999 comedy-drama tells the tale of two friends who were wrongly convicted and got a life sentence. The whole story is told from the perspective of one of their elderly inmates. 
What makes this movie so special is that it stars two of the biggest names in not just black comedy but comedy in general: Eddy Murphy and Martin Lawrence.    
6. Harlem Nights
 (1989)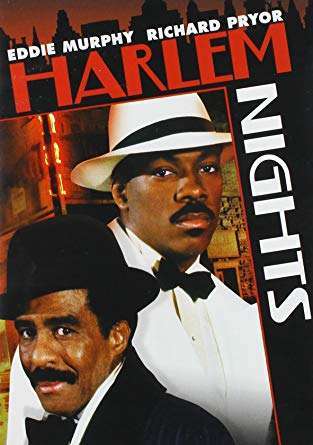 Ten years prior to teaming up with Martin Lawrence, Eddie Murphy teamed up with another comedy legend for this movie: Richard Pryor. Released in 1989, Harlem Nights is a comedy/drama written and directed by Eddie Murphy, who also served as the executive producer.
This period piece tells the story of a pair who run a speakeasy called Club Sugar Ray in Harlem in the last days of Prohibition.  
7. Rush Hour
 (1998)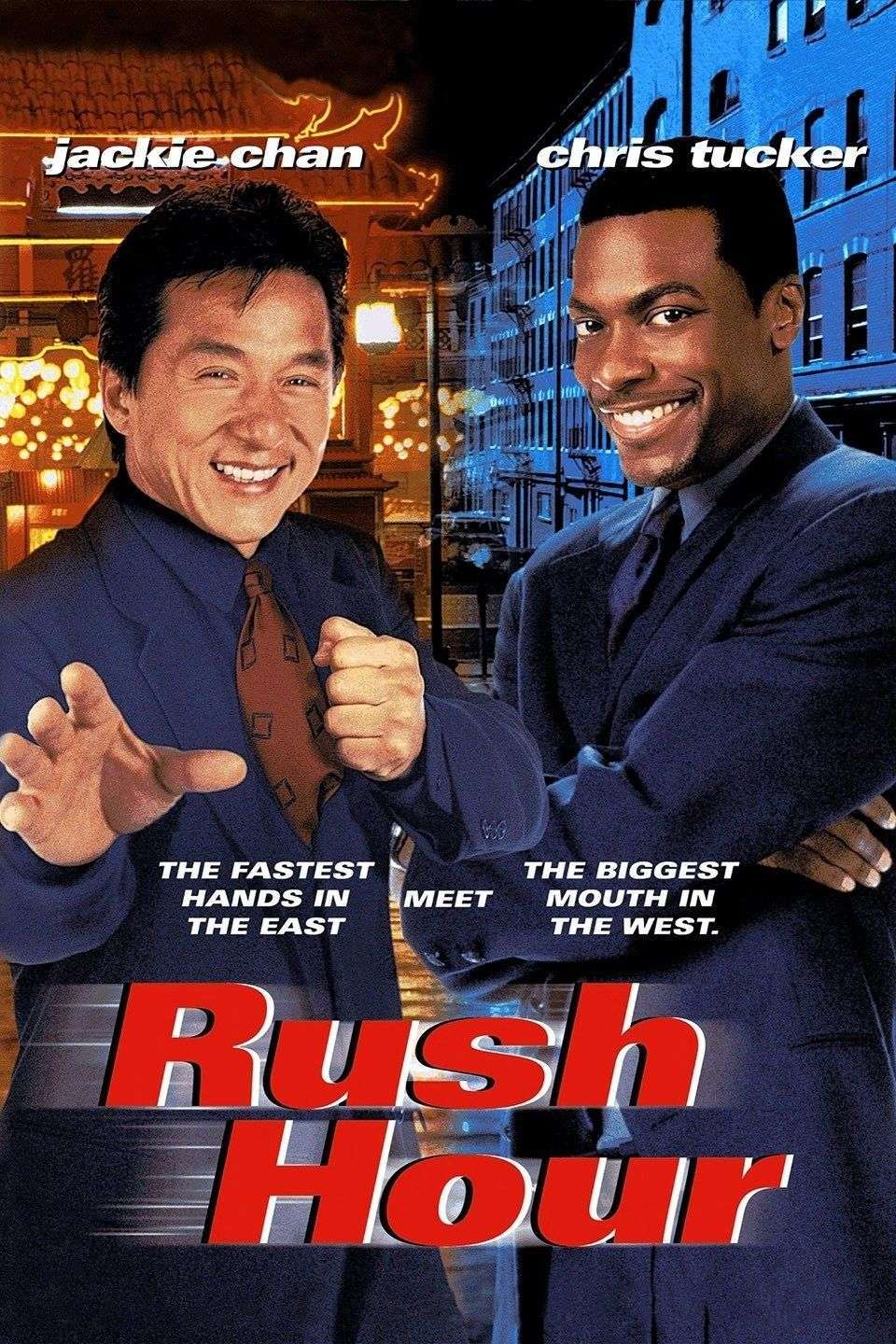 There is no doubt that the first Rush Hour, released in 1998, was the funniest of the series.  The comedy stars, among other actors, Chris Tucker and Jackie Chan.
The story begins when the daughter of a Chinese diplomat is kidnapped. The diplomat gets in touch with Hong Kong Detective Inspector Lee (played by Jackie Chan) to help the FBI with this complicated case.
However, the FBI refuses to work with Lee, so they dump him off on the LAPD, who designate Detective James Carter (played by Chris Tucker) to keep an eye on him.
Despite the fact that the two can't stand each other, they have to work together to solve this case. It is pure Chris Tucker magic!   
8. Girls Trip
 (2017)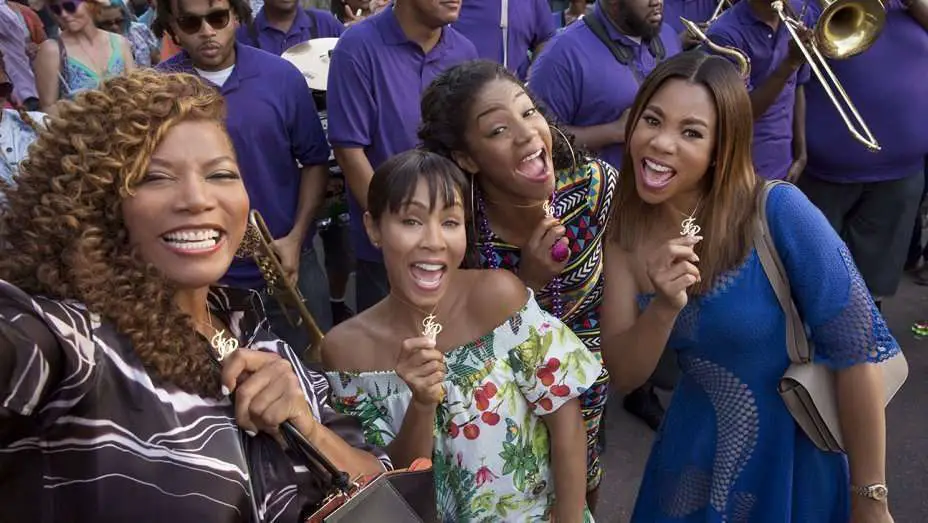 Four girlfriends set off to New Orleans to take part in the Essence Festival. What results is a few days of shenanigans!They embark in the adventure of their lifetime, rediscovering their wild side and rekindling their sisterhood. 
This 2017 comedy movie is written by Tracy Oliver and Kenya Barris and directed by Malcolm D. Lee. And it just might be one of the best black comedy movies of the decade. 
9. Bad Boys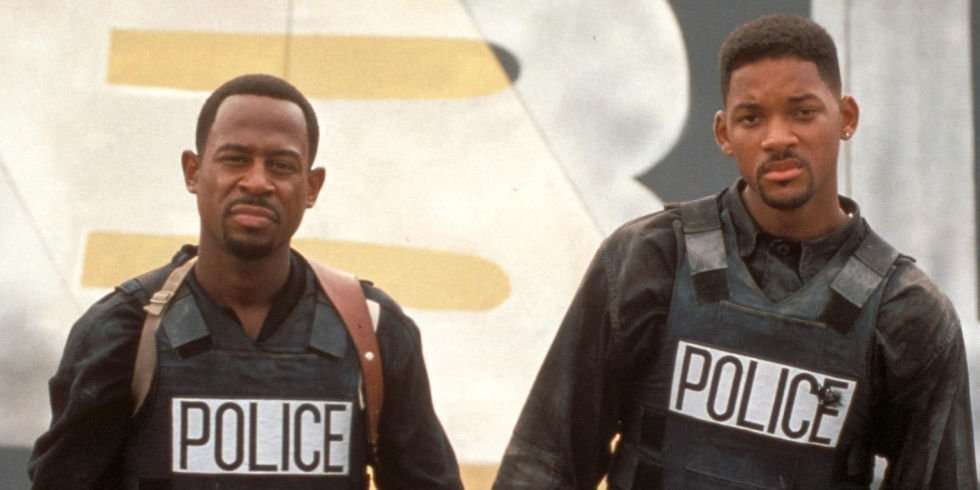 Bad boys, bad boys, whatcha gonna do, watcha gonna do….. You know the rest. 
Starring Will Smith and Martin Lawrence, Bad Boys is about two detectives who blow a fuse when a huge amount of heroin they've just confiscated gets heisted from station headquarters.
They have only five days to find the drugs before the Internal Affairs shuts down the narcotics division.  As far as buddy cop movies go, Bad Boys is easily in the top 3. 
RELATED: 5 Black Women filmmakers you might not have heard of 
10. How High (2001)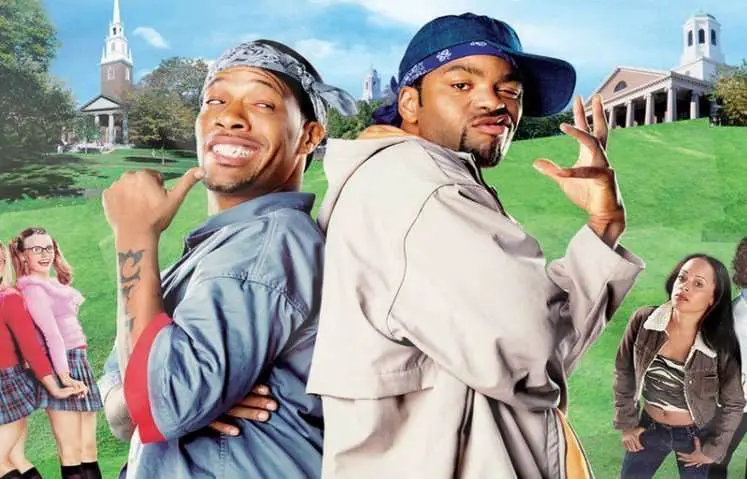 Redman and Method Man take the stoner comedy to a new level in this hilarious film from 2001. 
The pair star as Jamal and Silas, two buddies who get high on something magical and ace their college entrance exams. Where do they end up? Harvard. 
All is well until they run out of their magic smoke. That's when the real comedy starts. 
11. The Nutty Professor (1996)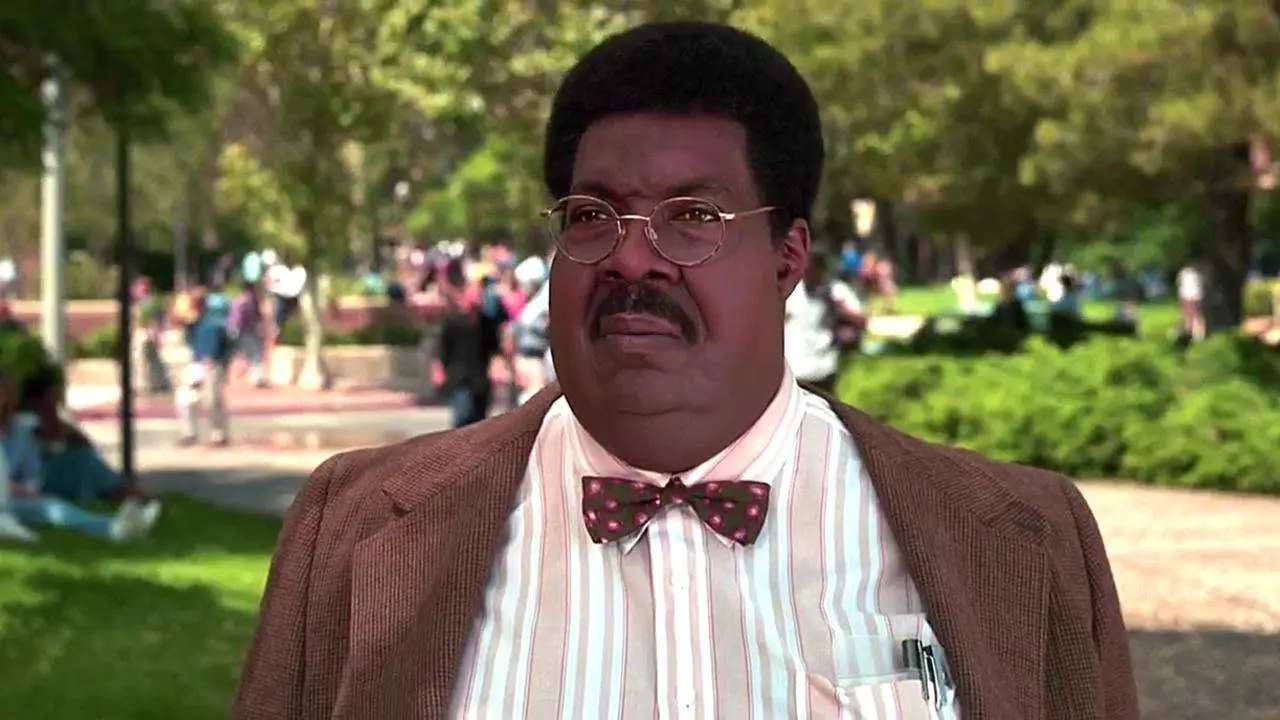 Besides his classic stand up specials, Eddie Murphy has been giving us one hit movie after another. The Nutty Professor is another classic black comedy that lands Eddie on this list. 
Brilliant scientist Sherman Klump (Murphy), invents a miraculous weigh loss solution and tries it on himself. He instantly losses 250 lbs. But, the side effects of this miraculous substance include creating a second personality for Klump that's obnoxious but popular. 
As typical for Eddie Murphy, he plays multiple characters in this hilarious film. Can we say Murphy is the start of MULTIPLE best black comedy movies already? 
12. Uptown Saturday Night (1974)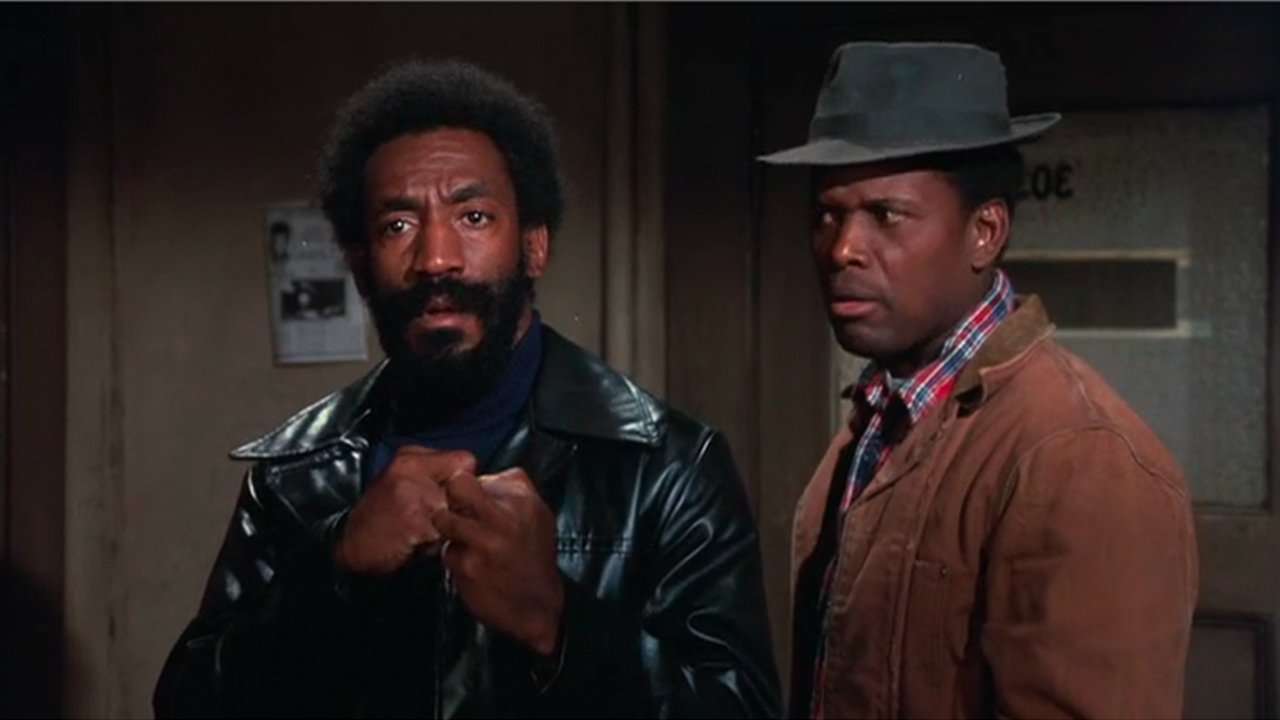 Buddies (Bill Cosby and Sidney Poitier) go on an epic adventure to recover a winning lottery ticket in this classic black comedy. For those of you who did not know that Cosby and Poitier paired up to create buddy comedies, this is a great place to start. 
Uptown Saturday Night also stars Harry Belafonte, Flip Wilson, and Richard Pryor. 
13. Car Wash (1976)
Another classic comedy that has a memorable cameo from Richard Pryor, Car Wash is a cult favorite. 
This film focuses on a day in the life of a group of friends working at Sully Boyar's Car Wash in Los Angeles. The group meets eccentric customers throughout the day, including wacky cab driver, a smooth-talking preacher, and an ex-convict. 
14. CB4 (1993)
In many parts, this satire movie feels like a foreshadowing of things to come in the hip-hop industry.
Sure, gagster rap was already huge when CB4 was released, but the commentary on the hip-hop industry at large only got more relevant after the movie's release.  
When a group of rappers fail to make it big, they reincarnate themselves as recently released felons who glorify the gangster lifestyle. The topics of image and stolen identity in hip-hop are addressed in this cult classic. It stars Chris Rock, Allen Payne, and Charlie Murphy.
15. Beverly Hills Cop (1984)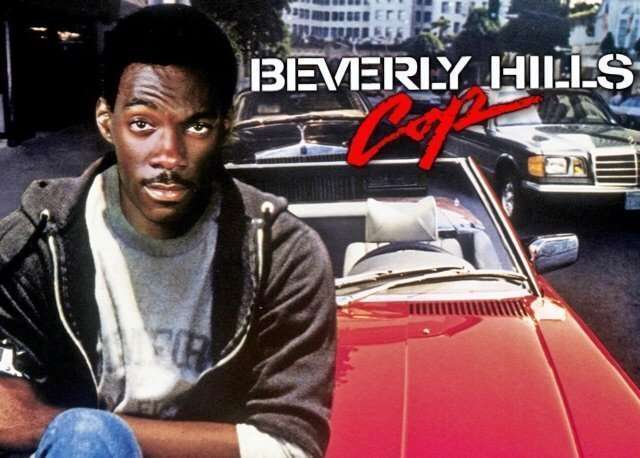 A Detroit cop is on vacation in Beverly Hills. But, the vacation is just a front to investigate the murder of his childhood friend. 
Eddie Murphy brings his fast talking, slick, and at times goofy persona to this hilarious cop comedy that brings the comedian back on our list. 
16. Bebe's Kids (1992)
All Robin Harris wanted to do was see the gorgeous Jamika on a second date. He agrees to take her and her son to an amusement park. But what he didn't sign up for was watching Bebe's kids, three more children Jamika is babysitting. That's when all hell breaks loose. 
This animated classic is a favorite of those who grew up in the '90s.  
17. Big Momma's House
FBI agent Malcolm Turner goes undercover as Big Momma to lure her estranged granddaughter and suspect in a robbery case to her house when the real big momma goes out of town.
Martin Lawrence plays Big Momma in this and two sequel movies, but Big Momma's House remains the best in the series. 
Let us know which one is your favorite black comedy movie or if we missed some good ones on the list.