25 Black Actors Over 60 Still Killing the Game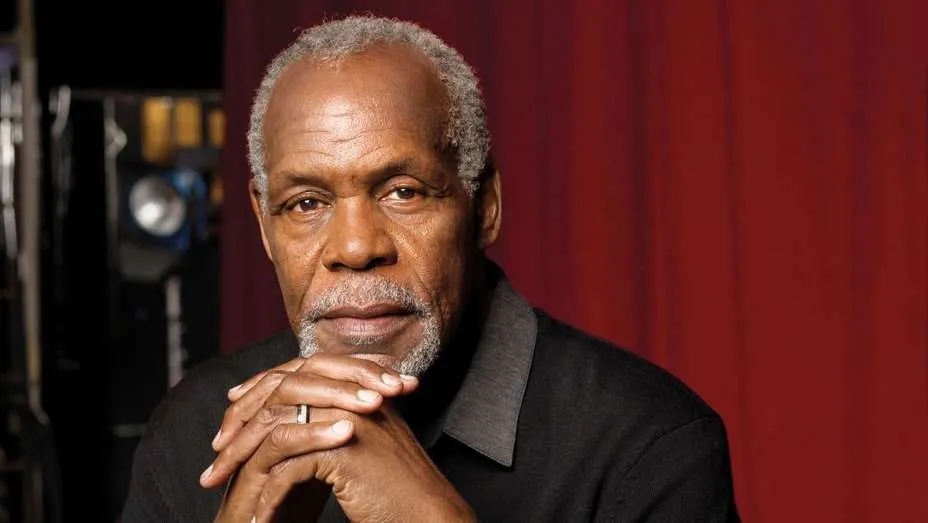 Didn't Aaliyah tell ya'll age ain't nothin but a number? These 25 black actors over 60 (and black actresses over 60) sure know that. 
At an age most people are looking forward to retirement, they are going strong in an industry that's obsessed with youth. 
Let's start with the legendary Sidney Poitier, of course. 
Sidney Poitier
Currently in his 90s, Sidney Poitier is still active in the movie industry and was the first African American actor to win an Academy Award for Best Actor.
Sidney is best known for his roles in 'Lilies of the Field', 'To Sir, with Love', and 'In the Heat of the Night.'
He is also a director, author, and diplomat. He has recently appeared in the 2017 documentary Sighted Eyes/Feeling Heart and will also appear in the upcoming documentary Broadway: Beyond the Golden Age. 
Diahann Carroll
In her 60+ years career, Diahann Carroll has crafted a resume that many could only dream of. She was the first African American actress to win a Tony Award and one of the first black actresses to be nominated for an Oscar Award.
Diahann also won a Golden Globe Award. 'Claudine', 'Paris Blues', and 'Eve's Bayou' are movies she is internationally renowned for. To this day, well into her 80s, Carroll continues to grace the screen with her presence. 
Diahann's last movie appearance was in 2016's The Masked Saint. 
RELATED: Black  Don't Crack: 50 Stunning Stars Over 50
Denzel Washington
Denzel, Denzel, Denzel.
By looking at him, you wouldn't believe he's 63. He is still as hot as ever, with his most recent movie being The Equalizer 2.
Denzel has had movies come out almost every year since, well, the beginning of his movie career in 1981. 
Cicely Tyson
This Oscar-nominated cinema legend has managed to stay active and relevant in film and TV for over 60 years.
Tyson's awards include the Kennedy Center Honors, Tony Award for Best Lead Actress in a Play, Screen Actors Guild Award for Outstanding Performance by a Cast in a Motion Picture, Primetime Emmy Award for Outstanding Supporting Actress in a Limited Series or a Movie, and NAACP Image Award for Outstanding Supporting Actress in a Motion Picture.
Millions have seen her in movies like 'Sounder', 'Roots', 'The Help', 'The Trip to Bountiful', and 'Diary of a Mad Black Woman'.  AND she's still going.
In the last few years, Cicely Tyson has appeared in 'How to Get Away with Murder', 'Last Flag Flying', and 'House of Cards'.
Morgan Freeman
He is undoubtedly one of the most popular black actors of all times.
In 2005, Morgan Freeman has won an Academy Award for Best Supporting Actor with 'Million Dollar Baby'. Other renowned movies he played in are 'The Shawshank Redemption' and 'Seven Glory'.
The 81 year old actor has not one, not two, but four movies currently in post production! 
Alfre Woodard 
Beginning her career in the late 1970s, Alfre Woodard has over 100 film credits under her belt, including 'Holiday Heart', 'Captain America: Civil War', '12 Years a Slave', and 'Star Trek: First Contact'.
With four Emmys from 18 nominations, a Golden Globe, and an Oscar nomination, there is no denying Alfre's ability to impress. 
Alfre has three movies currently in post production and has had roles in recent hit shows like 'Empire' and 'Luke Cage.'
Samuel L. Jackson
Samuel L. Jackson is an actor, comedian, and film producer who has won the BAFTA award for Best Actor in a Supporting Role with 'Pulp Fiction'.
Besides 'Pulp Fiction', he's best known for his work in 'Django Unchained', 'Jurassic Park', and 'Avengers'.
Samuel's upcoming movies include 'Captain Marvel' and 'Spider-Man: Far from Home'. 
Angela Bassett
Look who just turned 60!
One of the most recognizable black actresses of the modern era, Angela Bassett became known for playing real-life characters thanks to her incredible, dramatic acting chops.
Angela's most memorable performances, perhaps, was as Tina Turner in the 1993 film 'What's Love Got to Do with It', which won her a Golden Globe and earned her an Oscar nomination for Best Actress.
'American Horror Story', 'Black Panther', and 'Mission Impossible – Fallout' are other productions Bassett played iconic roles in throughout the years.  
Mario Van Peebles
Mario Van Peebles has won the NAACP Image Award for Outstanding Supporting Actor in a Motion Picture. 'Baadasssss!', 'New Jack City', 'Posse', 'Panther', and 'Jaws' are just some of the movies he played in. 
He has a couple of movies in post production, to be released in 2019 and has made recent appearances in TV shows like 'Z Nation', 'Deception', and 'Superstition'. 
Nichelle Nichols 
Nichelle Nichols is an accomplished actress who is still amazing the audience with her incredible talent.
Winner of the Academy of Science Fiction's Lifetime Achievement Award, she has delighted all of us with her roles in movies like 'Star Trek: The Motion Picture', 'Star Trek IV: The Voyage Home', 'Star Trek V: The Final Frontier', 'Truck Turner', and many others. 
This 85 year old recently appeared 'American Nightmares', 'White Orchid', and '12 to Midnight'.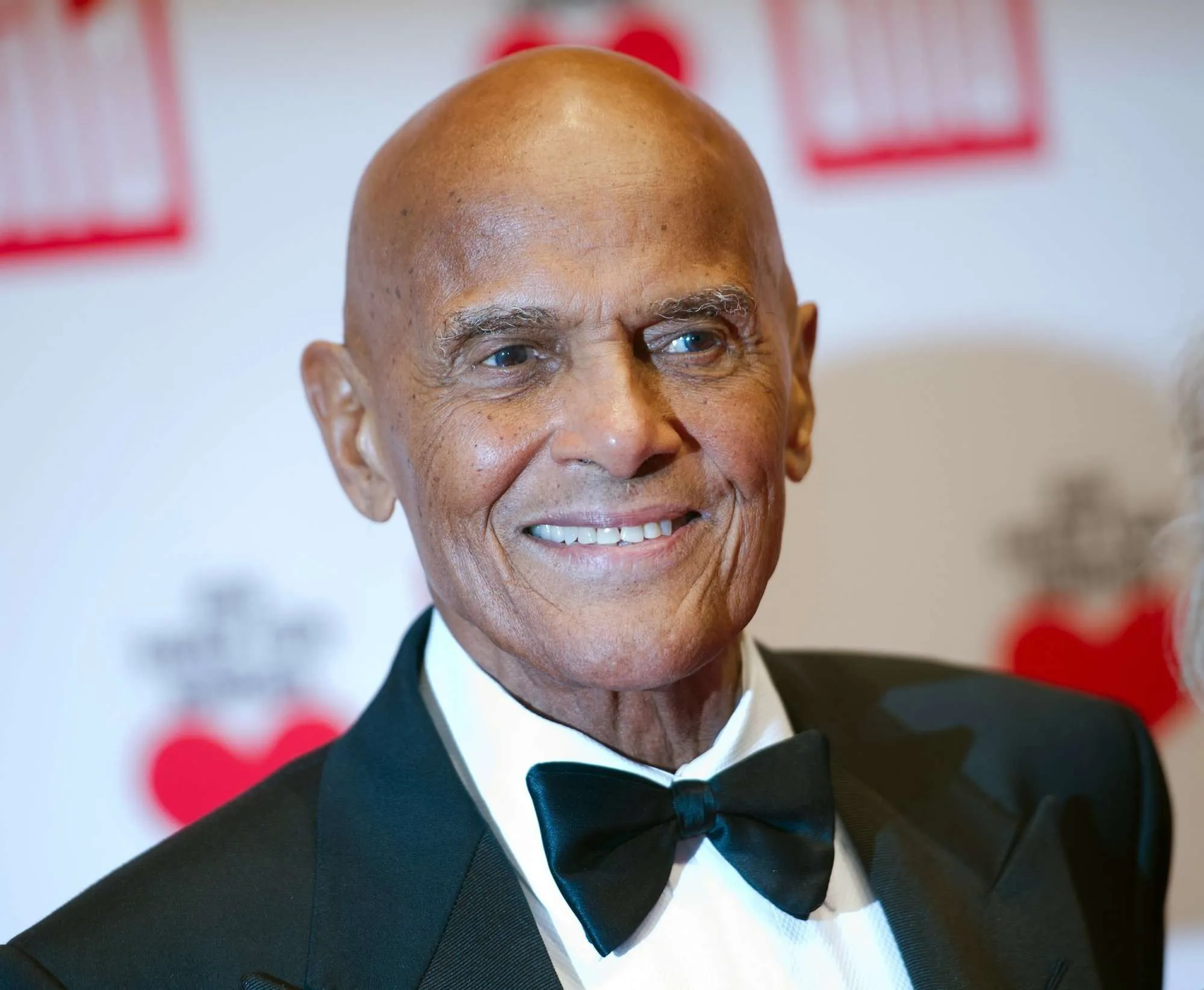 Harry Belafonte
Besides being an internationally appreciated musician, Harry Belafonte is still writing history on the movie scene, despite being in his 90s.
Belafonte is a Kennedy Center Honoree, has won the Grammy Lifetime Achievement Award, and the Emmy Primetime Award.
His work in productions like 'Carmen Jones', 'The Angel Levine', Island in the Sun', and 'Bobby' is truly inspiring.  Belafonte has had recent appearances in 'Atlanta' and 'The Marvelous Mrs. Maisel'. 
Pam Grier
Pam Grier has become a huge film and TV celebrity in the 1970s and has enjoyed success ever since.
She is known for her roles in 'Law and Order: Special Victims Unit', 'The L Word', 'Foxy Brown', 'Jackie Brown', and 'Escape from L.A.'. 
Grier has won the 20/20 Award for Best Actress and Acapulco Black Film Festival's Career Achievement Award.  And she's still going strong, with two movies currently in post production.  
James Earl Jones 
Winner of the Academy Honorary Award, Screen Actors Guild Lifetime Achievement Award, and Kennedy Center Honoree, James Earl Jones has delighted his audiences with his roles in 'The Lion King', 'Best of the Best', 'Star Wars', and 'Conan the Barbarian'. 
The 86 year old will be making a return to 'The Lion King' as Mufasa in 2019!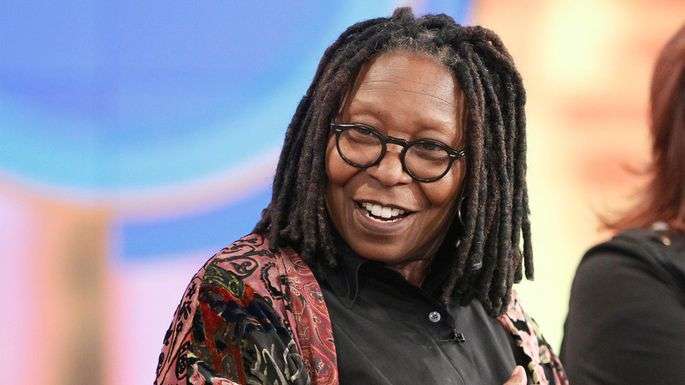 Whoopi Goldberg
The EGOT herself!
Everyone knows Whoopi Goldberg and her one-of-a-kind sense of humor. The actress has been nominated for 13 Emmy Awards and won an Emmy Award, a Tony Award, a Grammy Award, AND an Academy Award.
Whoopi had incredible roles in movies like 'The Color Purple', 'Ghost', and 'Sister Act', and all of us are waiting for the upcoming film she'll play in, 'Nobody's Fool'.  
She is currently on TV almost daily as part of "The View". 
RELATED: 93 Black Comedians to Check Out When You Need a Laugh!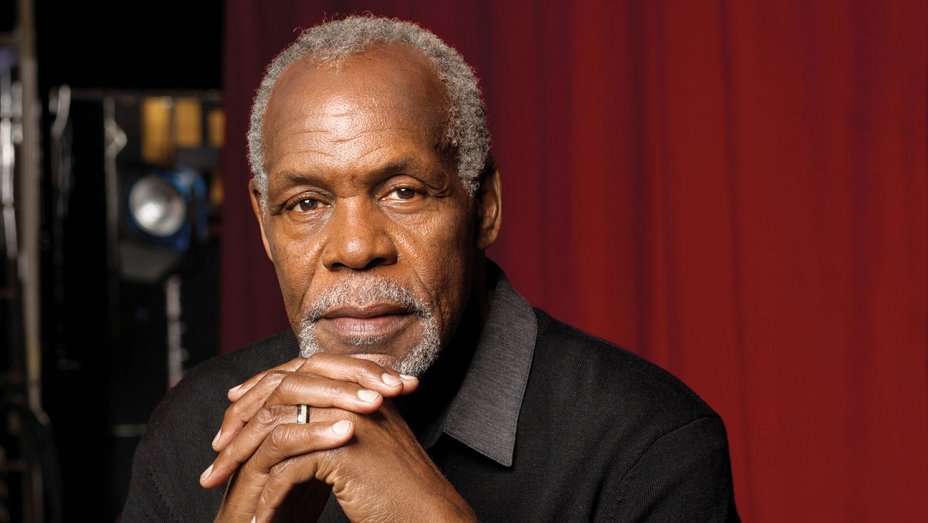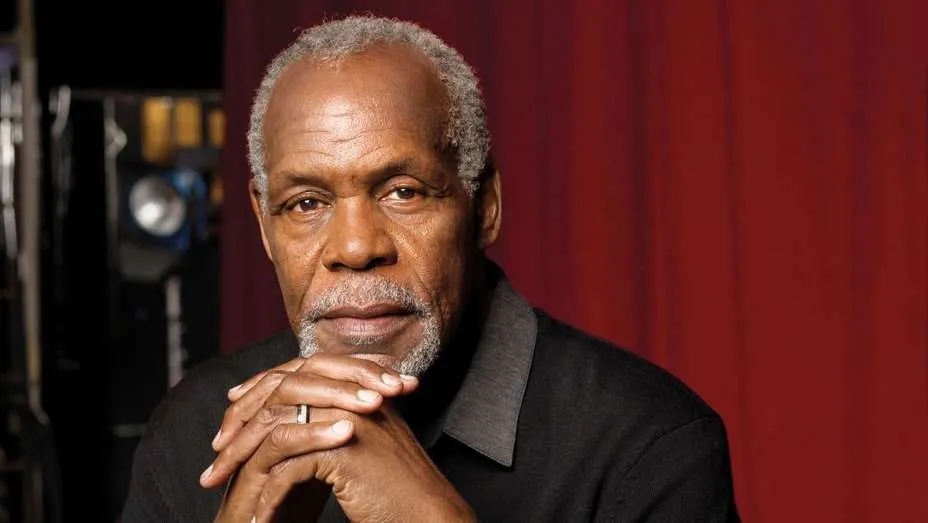 Danny Glover
Danny Glover has won the Independent Spirit Award, NAACP Award, and BET Humanitarian Award.
He is best known for his roles in 'Lethal Weapon', 'The Color Purple', 'Predator 2', and 'To Sleep with Anger'. 
Mr. Glover has a long, long list of movies currently in post production! 
Lynn Whitfield
Lynn Whitfield played in 'The Josephine Baker Story', 'A Thin Line Between Love and Hate', 'Eve's Bayou', and several other great productions.
She won a Primetime Emmy Award for Outstanding Lead Actress in a Miniseries or a Special, among other awards throughout her career. Currently, she's making her fans happy with her role in the TV series 'Greenleaf' and 'Nappily Ever After'.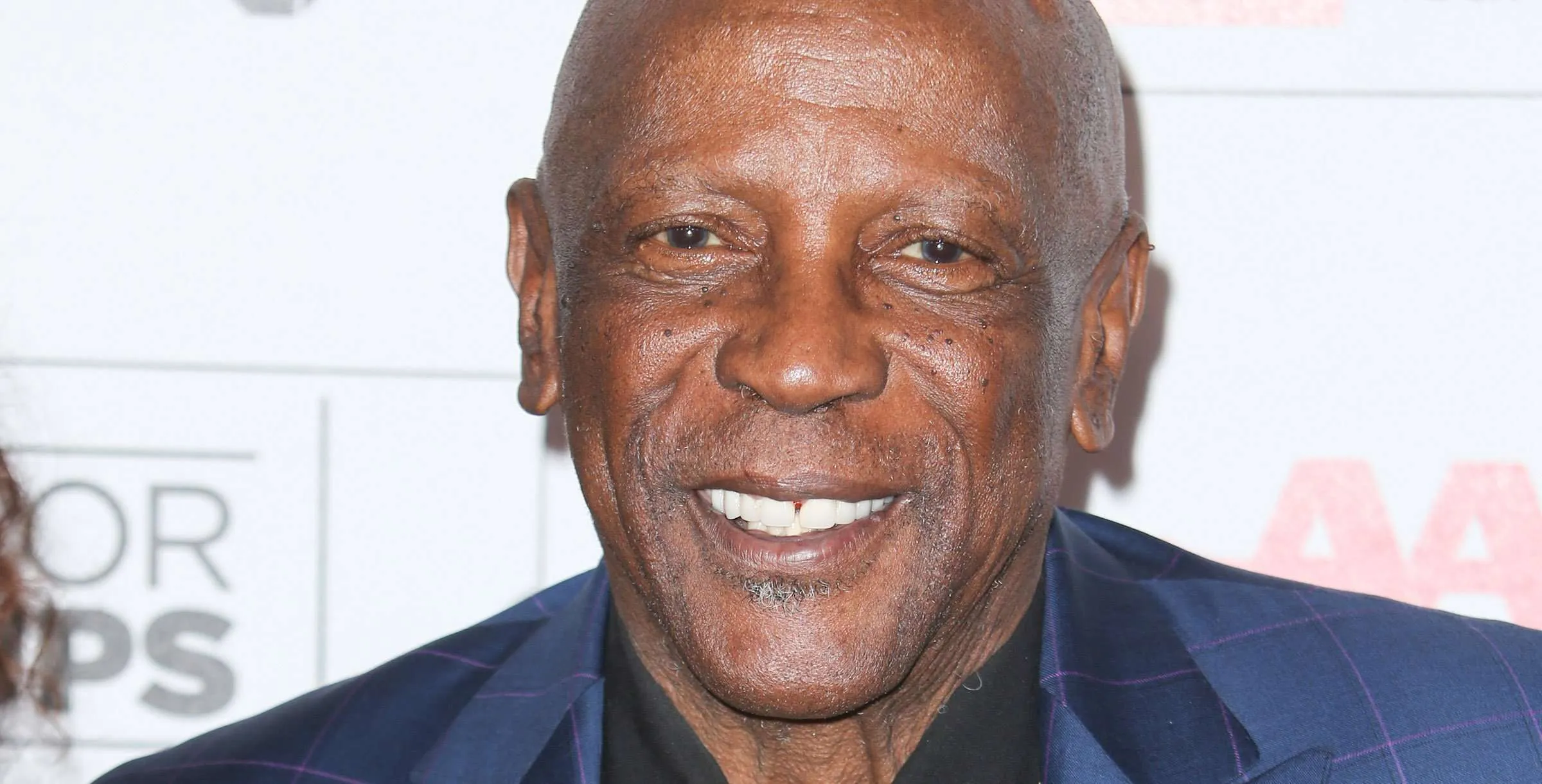 Louis Gossett Jr.
Winner of an Academy Award for Best Actor in Supporting Role, Golden Globe Award, and Primetime Emmy Award, Louis Gossett Jr. is well known for his work in 'An Officer and a Gentleman', 'Jaws 3', 'Iron Eagle', and 'The Deep'. 
Louis Gossett Jr.'s recent appearances include his role in 'Breaking Brooklyn' and 'Hap and Leonard'. 
Debbie Allen
Debbie Allen had memorable roles in films like 'Fame', 'Amistad', and 'The Old Settler'.
She's won a Golden Globe for Best Performance by an Actress in a Television Series – Comedy or Musical and numerous other awards, including several Primetime Emmy Awards.
You can catch Debbie Allen now in ABC's 'Grey's Anatomy'.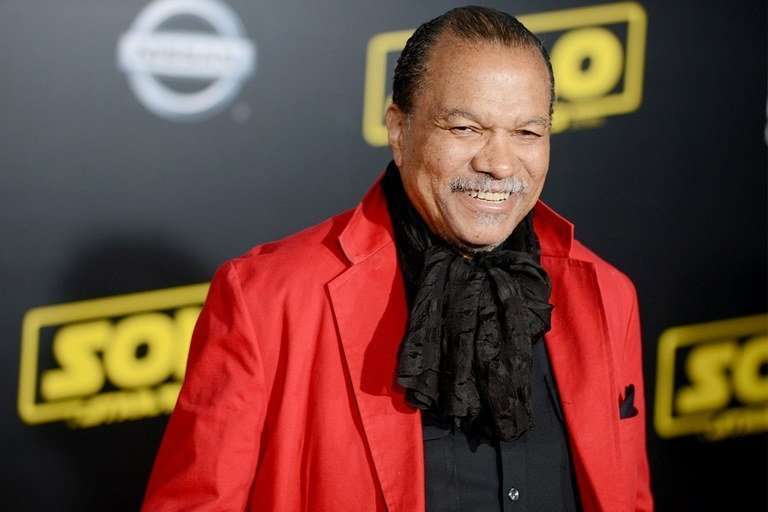 Billy Dee Williams  
There are millions of fans impatiently waiting for the upcoming movie Billy Dee Williams will have a role in: 'Star Wars: Episode IX'.
Throughout his career, the actor has won the NAACP Image Award for Outstanding Actor as well as a TV Land Blockbuster Movie Award.
Some of the productions he played in include 'Star Wars: Episode V – The Empire Strikes Back', 'Star Wars: Episode VI Return of the Jedi', and 'The Lego Batman Movie'.  
Phylicia Rashad
This beautiful mother of all mothers is renowned for playing in 'The Cosby Show', 'Creed', and 'The Old Settler'.
She's been nominated to the Emmy Awards and won a numerous awards during her career. 
Catch Phylicia in the upcoming 'Creed II'. 
Loretta Devine
Loretta Devine is famous for her roles in 'Waiting to Exhale', 'Boston Public' and 'Grey's Anatomy'.
Besides other well-deserved awards, she won a Primetime Emmy Award for Outstanding Guest Actress in a Drama Series. She will be in upcoming movies 'HeadShop', 'Welcome to Pine Grove!' and 'Jingle Belle.'
Giancarlo Esposito
If just looking at his picture sends chills down your back, then you're a fan of 'Breaking Bad' and 'Better Call Saul'.
Giancarlo has won Best Supporting Actor in a Drama at the 2012 Critics" Choice Television Awards for his role in 'Breaking Bad'.
You can catch Giancarlo in the upcoming TV series 'The Godfather of Harlem.' 
Clarke Peters
Clarke Peters played detective Lester Freamon and Albert "Big Chief" Lambreaux on the 'The Wire' and 'Treme'.
So far, he has won a Gold Derby Award and Screen Actors Guild Award. Some upcoming films he'll stare in are 'Come Away' and 'Harriet'.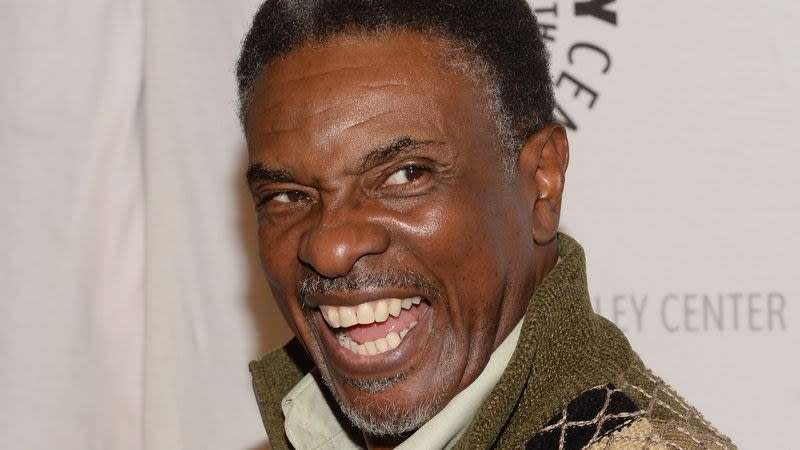 Keith David
Keith David is not only an actor but also a comedian and a singer. He's been in 'Crash', 'There's Something About Mary' and 'Barbershop' and recently in 'Night School'.
Keith's upcoming works include 'Insight', '17 Bridges', and 'HeadShop'.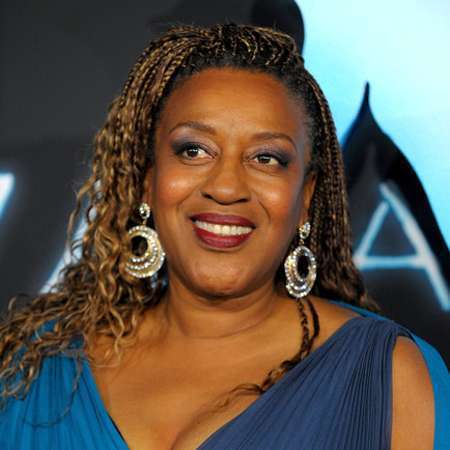 C. C. H. Pounder 

C.H. Pounder has made notable appearances in productions like 'Orphan',  'Robocop 3', and 'Bagdad Cafe'. She won many awards, including the Satellite Award for Best Actress – Television Series Drama.  On top of that, the 

actress is also famous for her vocal performances in 'Batman: Assault on Arkham', as well as the 'Avatar' movies. She will be coming back in 'Avatar: The Way of Water' in 2020.  
At the end of this list, one thing's for sure: these great actors are letting nothing hold them back from continuing to pursue legendary acting careers.