28 DOBE- Day 27: The Father of Hip Hop, DJ Kool Herc
Some may look at "Rapper's Delight" and the Sugarhill Gang as the origin of Hip Hop. Many won't even know who they are. But if you grew up during the Golden Age of Hip Hop, you're one of the lucky ones…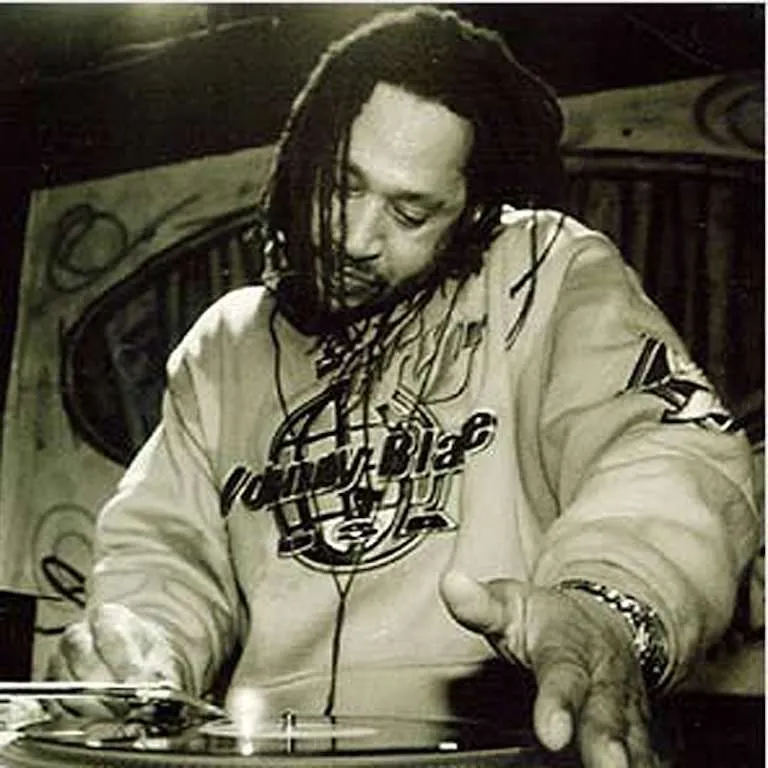 [vc_row][vc_column][vc_column_text]
28 Days of Black Excellence
An ongoing series for the entire 28 days of Black History Month that showcases the inventions, the people, and culture that makes people of the African diaspora so excellent.
[/vc_column_text][vc_separator color="green" border_width="3″][vc_column_text]Some may look at "Rapper's Delight" and the Sugarhill Gang as the origin of Hip Hop. Many won't even know who they are. But if you grew up during the Golden Age of Hip Hop, you're one of the lucky ones…and because of the state of many hip hop songs today, it's even more important that those outside of that generation know that at its roots, hip hop is an art, despite what many of the songs in its genre may convey today. This is the story of DJ Kool Herc, and the first ever hip hop party.
Born Clive Campbell in Jamaica in 1955, Herc moved to the Bronx when he was 12 in 1967. By the time he'd started DJing house parties (the first of which was for his sister, Cindy's birthday), Clive Campbell had transformed into DJ Kool Herc, because he was tall, and musclebound, like Hercules. He'd spent much of his time in the weight room at Alfred E. Smith High School, and it showed.  
The year was 1973. And the Bronx was burning. So many buildings were burned and abandoned between the years of 1970 and 1980, in fact, seven census tracts stated 97% of their buildings lay in smoldering rubble by the end of the decade. But besides that, the Bronx was just hot as hell in the summer, period. People needed a place to stay cool. Literally and figuratively. On August 11, 1973, that cool place would be the rec room at 1520 Sedgwick Ave.
Keith, Herc's dad, had an enviable record collection and, through his job as a technician for a local band, the sound equipment that would help elevate young Herc to the status of cultural icon.
Cindy Campbell in fact, plays a pretty awesome role in hip hop history, by getting the party set up. She wanted to shop for new school clothes from Delancey Street boutiques in Manhattan, since there was a greater chance of her wearing something different for the upcoming school year, as opposed to her classmates who'd all be shopping at similar clothing stores in the Bronx. In order to get that money up, she needed to throw a party. And she could think of none better than her brother to get things started.
Herc would play "It's Just Begun" by the Jimmy Castor Bunch. This would become an anthem for what was soon a large and growing audience. He'd play James Brown, but not the singles – rather, raw cuts from live albums. And when he came across a record with the right ingredients, it didn't matter what genre it came from—English prog-rockers Babe Ruth and the Edgar Winter Group's Frankenstein got spun in Herc's sets, too. 
Herc, fiercely competitive with other DJs, found a way to make his set-up the loudest around. He began using two turntables and a mixer to switch between records (he even soaked off the labels, in a Jamaican practice that promised to keep his secrets that way: secret). This was a practice that he'd seen as a youth in Kingston, and it certainly paid off for those rival DJs and MCs. He also incorporated other Jamaican techniques, such as booming bass and dub sound, and the custom of 'toasting' or talking over records, which his friend Coke La Roc used to powerful effect at the Sedgwick Avenue party.
Herc was very interested in the break in the song, where the singing stopped, but where the beat continued on. The "break beat" technique extends the break—the song's climax—indefinitely. The young DJ got the idea to buy two of the same record while watching dancers perform to his music. As he grew to DJ more and more parties, he recognized that B-boys and B-girls loved that instrumental section, as it gave them more free-reign to compose their own symphony of moves on the dance floor. In practice, he would play the break beat on one record then throw it over to the other turntable and play the same part. All just training for what would help him on that fateful August night.
So, with the stage set, the partygoers began to file in to the small rec room that day, paying $.50 cents for "fellas", and $.25 cents for ladies. Drinks had been supplied by Cindy and their father, who'd purchased them wholesale, via a local cash-and-carry. And DJ Herc provided the milk crate of records, a method of hefting records still in use today. He played his list of songs for hours before he decided to try out his new technique in front of an audience.
Kool Herc said that at some point that night, he told the audience, "I'm gonna try something new tonight. Call it the merry-go-round." The crowd went wild when he rode the break beat. And with that, he mixed his way into history. If you hadn't known of DJ Kool Herc before that night, that morning you wouldn't be able to get him out of your head. His renown spread so far, so fast, he'd eventually book parties weeks in advance.
From there, we see an explosion of thought and skills. Afrika Bambaataa spread social consciousness through verse and his own talents at break beat parties. Grandmaster Flash's DJing skills and influence led to Furious Five member Grand Wizard Theodore creating "scratching," the technique most common with every generation of hip hop since. Of these Fathers of Hip Hop, Herc to this day represents the genesis of everything that followed, including the works of Flash, Theodore, and Bambaataa. Today, we celebrate this black, and excellent, miracle of modern music: DJ Kool Herc.
[/vc_column_text][/vc_column][/vc_row]