5 Apple Watch Apps Every Entrepreneur Needs to Have
Regardless of all the problems iPhones have had, Apple still remains a very popular company for both smart phones and smart watches. The Apple watch, especially, remains the most popular smart watch on the market. That's because it is an extremely practical device packaged in top notch marketing (like all Apple products) targeting professionals who are always on the go.
There are several Apple watch apps that can help busy entrepreneurs stay on track and keep up with their tasks. Here are some great apps for entrepreneurs.  
1. Evernote
Numerous entrepreneurs already rely on Evernote and use it on their desktop, iPhone, or iPad. Well, the Apple watch app is very handy for multiple business activities such as writing notes during calls or conferences, creating to-do lists and setting reminders. Hence, your Evernote account can be accessed from anywhere and moves seamlessly between all the devices.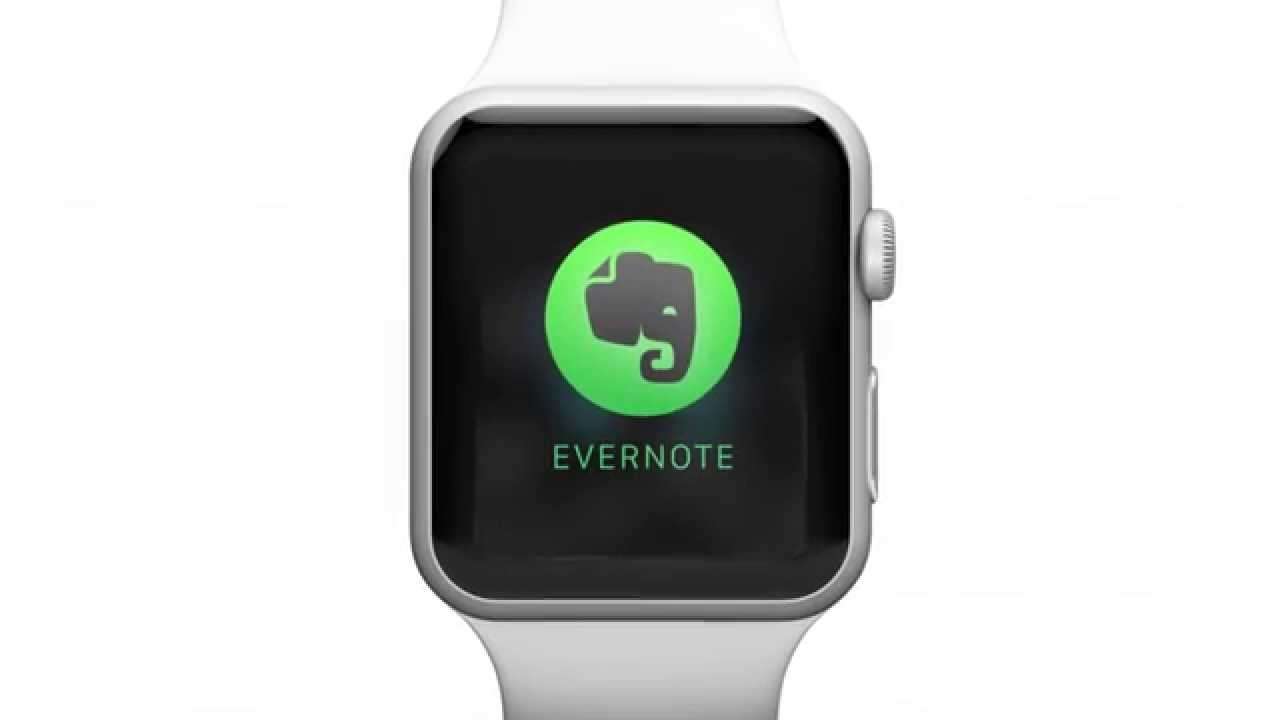 2. Clear
One of the most popular apps among start-up owners, Clear uses voice recognition and can be used to view upcoming tasks, swipe them once they're completed, or create reminders. It features a minimal, user-friendly, and classy interface which is perfect for the small Apple watch screen.
3. Invoice2Go
Entrepreneurs have a lot on their plate and when we're talking about invoicing, this can be a very time-consuming process. Luckily, the Invoice2Go Apple watch app makes it easy to create neat invoices and estimates from anywhere. The cloud-based app allows its users to track their time, analyze business performance reports, send invoices, as well as receive payment alerts.
RELATED: 5 Entrepreneurial Traits All Successful Business People Have
4. Salesforce
Salesforce app for Apple watch is a very practical option to manage a broad range of business activities. For example, entrepreneurs can check out their dashboards, use voice recognition to search for reports, and have a snapshot of their business analytics. Moreover, startup owners can send notifications to service agents, sales team members, and marketers, as well as be notified when a team has reached a goal, a deal has closed, or a case was escalated.
5. CommitTo3
This smart app helps its users prioritize three major daily tasks. This is especially useful to people who have a difficult time prioritizing their long list of things to do. Additionally, entrepreneurs can create teams of people who work on each task. Participants are also able to send each other reminders, see the tasks' status, and mark tasks complete.
These are some of the best Apple watch apps that can help entrepreneurs be more productive, organized, and save precious time. As the product develops, so are the apps created for it, so you should definitely keep an eye on all the updates.