The 40 Best R&B Albums of All Time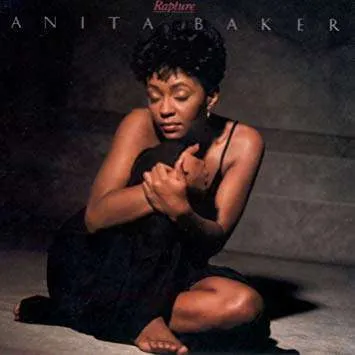 We know this article will get us in trouble.
Of all the amazing R&B music we have been blessed with, to just pick 40 of the best R&B albums of all time is challenging. And many will disagree with our choices.
But, we shall take on this gigantic feat of picking the best of the best R&B music has to offer.
Right off the bat, there are major artists that we left off this list like Michael Jackson, Beyonce, and Price because they might be deemed pop and in a league of their own.
This list is in no particular order.
Ray Charles – Modern Sounds in Country and Western Music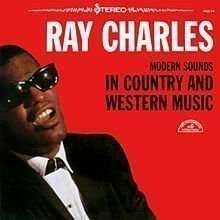 By using a flawless combo between gospel and country music, Ray Charles brought R&B into the mainstream spotlight. The singer's charming vocal interpretation gave Southern tunes like I Can't Stop Loving You and Bye Bye Love a delightful bluesy vibe. Modern Sounds in Country and Western Music didn't only turn the artist into a household item, but it also motivated other black R&B creators to push their creative boundaries.  
D'Angelo – Brown Sugar
Brown Sugar was influenced by Marvin Gaye's, KRS-One's, and Prince's music and made into a classic album that created the mid-'90s R&B neo-soul movement. All the catchy songs on this album are inflected with simmering jazz keyboard notes as well as hazy head-noodling kicks and snares.
Lauryn Hill – The Miseducation of Lauryn Hill
Lauryn Hill's The Miseducation of Lauryn Hill can easily make it on a list of not only the best R&B albums of all time but best any type of album of all time. It combines sounds of R&B, jazz, neo-soul, reggae, and hip-hop, offering a mesmerizing approach to the genre.
Marvin Gaye – What's Going On?
This protest album is mostly based on the stories of Marvin Gaye's brother fighting in the Vietnam War. The master-crafted What's Going On? is a concept that addresses issues from the war to racial discrimination to substance abuse.
RELATED: Is Cardi B Black? Why It's Complicated 
Tevin Campbell- I'm Ready
Tevin Campbell came in sweet and innocent and got grown real quick by the time of I'm Ready.  Aside from reaching double Platinum status, this album delivered "Can We Talk" and "I'm Ready", two songs that defined '90s R&B.
Aretha Franklin – Lady Soul
The release of the platinum-selling Lady Soul made Aretha Franklin the indisputable soul queen, only 1 year after her success with Respect. On this album, listeners can enjoy soaring R&B tracks like Ain't No Way and Chain of Fools.  A true queen Aretha was!
Jodeci – Forever My Lady
Forever My Ladyis Jodeci's debut album which was released in 1991. The disc offers soul sounds wrapped in urban swag and hip-hop mixed with classic ballads.  If you're a fan of '90s R&B, this should be in your collection.
Guy – Guy
Guy's self-titled debut album broke ground for R&B's new attitude and sound. Guy is a combination of James Brown-inspired go-go, funk, and hip-hop ushered in the fresh jack swing age.  
Curtis Mayfield – Superfly Soundtrack
Besides creating a fantastic soundtrack to a key blaxploitation movie, Curtis Mayfield managed to turn this film score into a true social concept album.
Isaac Hayes – Shaft Soundtrack
Isaac Hayes's score for the innovative black movie not only signaled the blaxploitation film era's arrival but it also turned soundtrack into a new way of packaging R&B. The groovy track list helped the artist land the very first Oscar awarded to an African American musician for a soundtrack.  
Whitney Houston – Whitney Houston
Whitney Houston is the artist's self-titled debut which successfully redefined the post-Donna Summar black woman megastar era. The preliminary work for future divas like Beyoncé and Mariah Carey is laid by an awesome arrangement of upbeat R&B-light jams and buoyant love songs.  A must, must, must listen album, start to finish.
RELATED: 5 Times Black Female Singers Made History (Along With Beyonce) 
James Brown – Live at the Apollo
Live at the Apollo was released in 1962 and is the LP that gifted James Brown with mainstream fame and sales. In addition, this album introduced the audiences to the artist's new R&B gritty bag, preparing the world for the arrival of funk, Brown's revolutionary R&B sub-genre.
Stevie Wonder – Songs in the Key of Life
This two-disc LP is considered by many as one of the artist's best and most ambitious albums. Songs in the Key of Lifeclearly put Stevie Wonder's genre mastery on the show, including hits crafted with spiritually-abounding dance, big band jazz, and socially-aware classical cuts.
Sly and the Family Stone – There's a Riot Going On
There's a Riot Going On is titled as a response to Marvin Gaye's mighty album released in 1971 and entitled What's Going On. Although one year before the band focused on a genre-merging anthemic sound, with this LP, the group explored the more introspective side of music.  
Mary J. Blige – What's The 411?
The release of What's The 411?both ushered the artist in hip-hop soul (a brand-new R&B subgenre at the time) and becoming the queen of it right away. This album gave voice to a girl next door's soul by skillfully weaving samples of hip-hop into Mary J. Blige's unpolished melody.
Luther Vandross- Forever, for Always, for Love
The second studio album  from Luther released in 1982 just might be his best album. It gave us hits like "Since I Lost My Baby" (a song originally recorded by The Temptations" and "Forever, For Always, For Love".
Boys II Men- II
Everybody's favorite group, Boys II Men have given us hit after hit in the 90s. Their second non-Christmas album,II, is hands down their best album. "I'll Make Love to You", "On Bended Knee", "Water Runs Dry"…
Maxwell- Urban Hang Suite
Maxwell's debut album has given us some of our most favorite hits from the '90s. Urban Hang Suiteblends mellow, groove-based sound with elements of funk, jazz, and smooth soul. Although it was not an immediate commercial success, this album went on to become a classic. Listen to it from beginning to end to understand why.
Usher- Confessions
Very few artists have classic albums well into their successful careers. One of those exceptional artists is Usher. Yes, My Waywas a game changer for Usher, but Confessionsis a pure classic!  According to Billboard, Confessions was the second-best selling album of the 2000s.
Al Green- Let's Stay Together
Released in 1972, Let's Stay Togethergave us Al Green's signature song "Let's Stay Together".  This album gives you the joys of love and the pains of love in only the raw and unfiltered way only Al Green can deliver.
Mariah Carey- Daydream
No other album on this list is filled with one perfect song after another like Daydream. Mariah's fifth studio album absolutely stunned all of us, even though it came after other glorious albums by Mariah like Music Boxand Emotions. And it was followed by another classic album, Butterfly. Mariah is just incredible!
The Temptations- Sky is the Limit
Sky is the Limitshould make it on this list just for having the song "Just My Imagination". But there's more! This album from The Temptations also gave us "Smiling Faces Sometimes" and "Gonna Keep on Tryin' (Till I win Your Love)".
Smokey Robinson & The Miracles- Going to a Go Go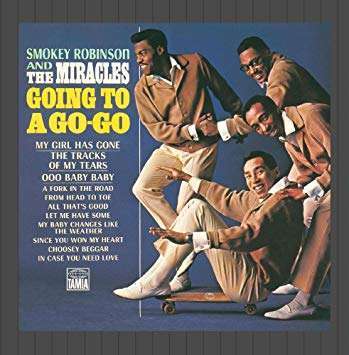 "The Tracks of My Tears" was on this album. Need we say more?
Toni Braxton- Toni Braxton
This was another tough artist to select best album for, but, at the end, Toni Braxtonwon.  Toni Braxton's self titled debut album is everything classic '90s R&B is made of. Every single song on the album is a jam, but the winner might be "How Many Ways."
Anita Baker- Rapture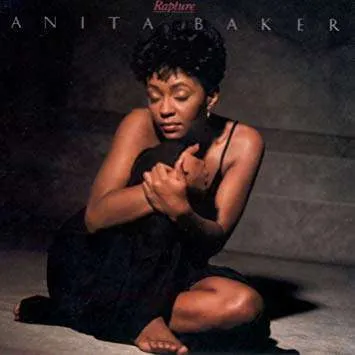 The second album from Anita shoook us! It became a brake through album for Anita and that's for a good reason. "Caught Up in the Rapture", "Sweet Love", and "Same Ole Love" are just few of the hits that make this album one of the best R&B albums of all time.
Alicia Keys- Songs in A Minor
Alicia Keys gave us heart and attitude in her debut album and we did not complain! Songs in A Minordebuted at number one on the Billboard 200 chart when it was released in 2001, and it was also an immediate critical success. The single "Fallin'" was so popular that it actually made it on a list of songs that were banned from being used as audition songs on American Idol at some point. The album was also listed as the 100 best albums of the 2000sby Rolling Stone.
Destiny's Child- The Writing's on the Wall
We were hit by a classic album just before we left the 20th century behind, and that album was Destiney's Child's The Writing's on the Wall. "Say My Name" might be the most popular song off this album, but looking at the track list, there is not a single song that you would skip.
TLC – CrazySexyCool
CrazySexyCoolwas such a commercial success for TLC, it actually led them to become the first girl group in history to be awarded diamond status by the Recording Industry Association of America (RIAA). This album is also the best selling album by an American girl group. Why all this success? Because CrazySexyCoolwas an instant classic!  
Various Artists- Waiting to Exhale
Among the countless top notch sound tracks of the '90s, Waiting to Exhaleis a stand out. Why? Because it has the who is who of female R&B powerhouse like Whitney Houston, Mary J. Blige, Brandy, Toni Braxton, and so much more. You can't deny the greatness of this album even if you're not a fan of the movie.  
Babyface- For the Cool in You
Babyface not only has a classic album that makes it on this list, but he has also written and produced for several other classic R&B albums in the '90s. For the Cool in Youwas released in 1993. It brought us hits like "When Can I See You" and "For the Cool in You."
India Arie- Acoustic Soul
It's difficult to think of modern soul music and not think about India Arie. This goddess gave us Acoustic Soulin 2001 and changed the way we look at ourselves. The album is positive, vibrant, deep, and everything else a soul and R&B album should be.
Jill Scott- Who is Jill Scott? Words and Sounds Vol. 1
Another soulful songstress blessed our early 2000s with Who is Jill Scott?  This gift that gives on giving was nominated for BEST R&B Album at the 2001 Grammy Award and delivered the classic soulful R&B hit song, "A Long Walk".
R. Kelly- 12 Play
We agonized over putting R. Kelly on this list for obvious reasons. Although we are disgusted and angered by his alleged actions towards women and minors, we had to also acknowledge the contribution he has made to music. 12 Playwas an amazing album that became a soundtrack to our lives in the '90s and beyond. Again, we don't put this album on this list lightly.
Barry White- Can't Get Enough
Nobody does sultry romance like Barry White. And in Can't Get Enough, that's exactly what he gives us. The third studio album from Mr. White gave us two of the greatest love songs of all time, "Can't Get Enough of Your Love, Babe" and "You're the First, the Last, My Everything."
 Bobby Womack- Understanding
If you're a Bobby Womack fan, then we need not introduce you to Understanding. But if you're not, please allow us to introduce you to this classic album from the man whose career spanned over 60 years and multiple genres. This album is funky and smooth and groovy and everything in between.
Frank Ocean- Channel Orange
The debut studio album by Frank Ocean is so fresh and bold that it will make you love R&B all over again. Ocean takes inspiration from electro-funk, pop, soul, and jazz to create something exquisite, an album that became a classic on arrival.
 The Supremes – Where Did Our Love Go
When you think of the Supremes, what songs come to your mind? "Where Did Our Love Go?"? "Baby Love"? "Come See About Me"? Well, this album has those hit songs from the Supremes and plus more.
Dru Hill- Dru Hill
Dru Hill came bursting into the music scene with one of the best albums of the '90s, Dru Hill.  Considering how popular this album was, it is a mystery that it peaked at only the 23rd position on the Billboard 200. Singles like "In My Bed" and "Tell Me" certify this album's presence on any top R&B album lists.
Bobby Brown- Don't Be Cruel
With singles like "Don't Be Cruel", "My Prerogative", "Every Little Step", and "Roni", Bobby Brown's Don't Be Cruelis one of the best things to come out of the '80s.
Az Yet- Az Yet
Although it is a tragedy we only got one solid album from Az Yet, the consolation is how amazing that one album is. Released in 1996, Az Yet gave us "Last Night", the group's staple song and the only song that can bring a whole album on a list like this. Not to say the rest of the album wasn't good, because it was excellent.
There you have it, fellow R&B lovers. Our list of the best R&B albums of all time.
Let us know your support or complaints below.