15 Black Firsts in American History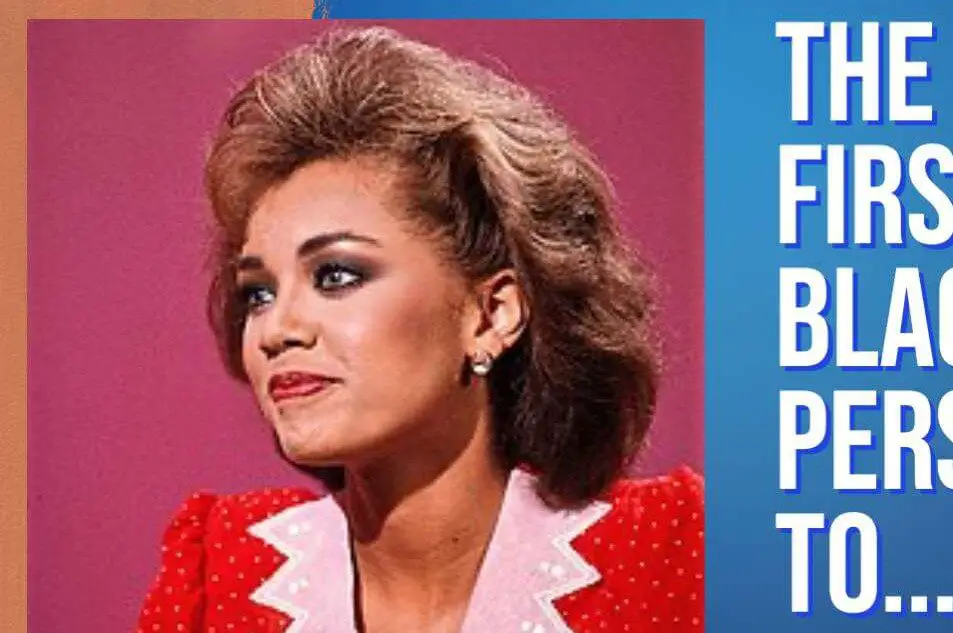 Soon, we will have the very first Black woman ever to sit on the supreme court. That had us thinking, who are the other Black firsts that need to be celebrated? Some of them are famous like our first Black president but others are far less known. So on today's episodes, we will look at just some Black firsts in American history. 
If we were to include all the Black firsts in American history, this video would be a thousand hours long. So we have picked just some of them that we found very interesting. 
First Black Owned Bank
The Savings Bank of the Grand Fountain United Order of True Reformers in Richmond, Virginia was the first Black owned bank in the United States. It was established on march 2, 1888 by Reverend William Washington Browne. Another Black owned bank that chartered after the True Reformers bank but opened its doors first was the Capitol Savings bank of Washington D.C. on October 17th 1888. 
The founder of True Reformers bank, Willian Washington Browne, was a former slave from Georgia who escaped to join the Union Army in the North. He founded the Grand Fountain United Order of True Reformers, a Black fraternal organization. 
First Black City Mayor 
Pierre Caliste Landry became the first Black elected city mayor in America in 1868 when he won the mayorship of Donaldsonville, Louisiana. He was a former slave turned educator and minister. After being freed from slavery through the 13th Amendment, Landry moved to the black town of Donaldsonville, where he built a school for children and opened a small store. He served one term as mayor and went on to become Justice of the Peace, member of the Ascension Parish School Board, President of the Police Jury, and a Tax collector. He was also elected to the State House of Representatives and founded New Orleans University, which later became Dillard University.  
RELATED: Black Food Innovators that Changed Food History Forever
First Popular Record Company
Black Swan Records was the first popular black-owned recording company in America. It was founded in 1921 in Harlem, New York by Harry Pace. The record company specialized in jazz and blues but it also recorded black classical musicians. 
First Black Billionaire
Robert Johnson, co-founder of Black Entertainment Television, became the first Black billionaire when he sold BET to Viacom in 2001 for $3 billion. BET first aired in 1980 and grew to be listed on the New York Stock Exchange in 1991. Johnson stayed on as BET's CEO until 2005 and later went on to form the Robert L. Johnson companies. 
First Black Governors
Pinckney Benton Stewart Pinchback became the first Black governor in American history when he was appointed acting governor of Louisiana in December 1872. He was serving as lieutenant governor when impeachment proceedings were initiated against the then Governor Henry Clay Warmouth. The first Black person to be elected governor, however, was Lawrence Douglas Wilder. Wilder was elected governor of Virginia in 1990 and served one term. He later on became mayor of Richmond. 
First Black Medical Doctor 
James McCune Smith was the first Black American medical doctor. After being denied admission to multiple American colleges, Smith attended the University of Glasgow in Scotland and earned his medical degree in 1837. He completed a medical internship in Paris and returned to New York City where he opened a medical office. Dr. Smith was also an author and an abolitionist. 
First Black Woman Secretary of State
Condoleezza Rice was the first Black woman secretary of state and followed the first Black person to serve as Secretary of State, General Colin Powell. Rice was appointed in 2005 while Powell served from 2001 until 2004. She was the 66th United States Secretary of State and only the second woman to hold the position.  
First Woman Olympic Gold Medalist
Alice Coachman became the first Black woman to win an Olympic Gold Medal at the 1948 Summer Olympics held in London. Born and raised in Georgia, Alice was denied access to regular training facilities, so she trained by running on dirt roads and creating her own hurdles for practice. On August 8, 1948, Alice set a new Olympic record when she lept 5 feet 6 ⅛ inches to win a gold medal for high jump. 
First Black Novelists
William Wells Brown is widely recognized as the first Black writer to publish works in several major literary genres. He was also antislavery activist. He published his first book in 1853. Harriet E. Wilson is believed to be the very first Black woman to publish a novel in the United States. Her fictional autobiography was published in 1859.
First Black Grammy Winners
Count Basie, a jazz pianist and bandleader, was the first Black Grammy Award winner in 1958. Basie went on to win nine Grammy Awards over the course of his career. 
The jazz singer Ella Fitzgerald was the first Black woman to win a Grammy Award, also in 1958. Ella won 13 Grammy Awards over her very long career and sold over 40 million records. 
First Black Oscar Winner
Hattie McDaniel famously won the Oscars for Best Supporting Actress in Gone With the Wind in 1940. McDaniel started performing while she was in grade school in Colorado. Besides being an actress, she was also a singer, songwriter, and comedian. 
First Black Generals 
Benjamin O. Davis Sr. was the first Black person to be named a general in the American military. Davis entered the U.S. Army in July of 1898 during the Spanish American War. He worked his way up through the military to be appointed brigadier general on October 25, 1940. 
Hazel Johnson was the first Black woman to become a general in the U.S. Army and the first Black chief of the United States Army" in 1979. After retiring from the U.S. Army, Hazel Johnson served as an advisor to many surgeons general. 
First Black Patent Holder
Thomas L. Jennings was the first Black American to receive a patent on march 3rd, 1821 for his discovery of a process called dry-scouring, which became the basis for modern day dry-cleaning. 
During this time, slaves could not receive patent for their inventions as any discovery they make is considered the property of the master. Jennings, however, was a freeman living in New York, so he was able to gain exclusive rights to his inventions. He used income from his invention to free the rest of his family from slavery and also funded abolitionist causes. 
First Black Secret Service Agent
Charles L. Gittens was the first Black Secret Service agent. Gittens was an army veteran and joined the secret service in 1956. After working at the agency's offices in North Carolina and New York, Gittens was transferred to Washington DC. He was part of the team that guarded President Lyndon B Johnson and he was once initially refused service at a Dallas restaurant due to his race while on duty guarding the president. 
First Miss America
Vanessa Lynn Williams became the first Black woman to win the Miss America title on September 17, 1983.  Before the Miss America title, Vanessa had won the Miss Greater Syracuse pageant and then the Miss New York title. But Vanessa was forced to resign from her Miss America title after ten months when nude photos of her appeared in Penthouse magazine. Of course Vanessa went on to become a successful singer and actress.