13 Black Women Artists To Know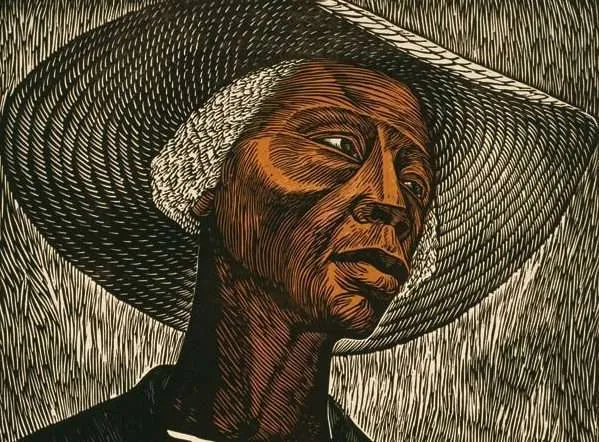 Black women artists might just be the most overlooked group in art.
Through the decades, black women have used art to capture the joy, the pain, and the glory of black culture, among other things.
Yes, they are painters and sculptures, but they are also true documentarians of black life. 
The list we have for you below is just a sample of this extraordinary group. 
1. Laura Wheeler Waring 
Wheeler Waring was a renowned painter who lived during the Harlem Renaissance. She was an NAACP member and worked for the publication entitled The Crisis as an illustrator.
Waring is best-known for her beautiful portraits of prominent African Americans such as James Weldon Johnson, Marian Anderson, and Jessie Fauset.  
RELATED: 3 Black Women Authors Whose Works Need to be on your Shelf 
2. Gwendolyn Bennett 
Often overlooked, Gwendolyn Bennett was another great artist from the Harlem Renaissance. She was a painter, a poet, and a writer who worked together with numerous intellectuals, including Alain Locke.
Bennett contributed with several drawings, cover illustrations, and writings to NAACP's The Crisis as well as to Urban League's Opportunity magazines. In addition to her art, she was also a journalist for New York Amsterdam News, New York Herald Tribune, and New York Herald Tribune. 
RELATED: 15 Black Authors To Read in 2019
3. Faith Ringgold 
Faith Ringgold is a political painter, mixed media sculptor, writer, performance artist, and civil rights activist. She is famous for her narrative quilts and her determination to depict the struggles Black people deal with in the US.
Back in the 1960s, Ringgold created American People, a series that is focused on the civil rights movement from the black woman's perspective. Her art is often inspired by African culture.   
4. Kara Walker 
Kara Walker is an American contemporary painter, printmaker, silhouettist, filmmaker, and installation artist. She addresses identity, race, violence, stereotypes, gender, Black history, and sexuality in her work.
Walker became famous for her controversial works, especially for her signature black cut-paper silhouettes tableaux. She has won the genius grant offered by John D. and Catherine T. MacArthur Foundation. 
5. Augusta Savage 
This African American sculptor associated with the Harlem Renaissance was the very first black artist to join the National Association of Women Painters and Sculptors. She was also a teacher and inspired the careers of a flourishing generation of artists. Moreover, she was a champion of equal rights for black people in the arts. 
6. Toyin Odutola  
Odutola is a visual artist who was born in Nigeria but currently lives and works in New York. She is known for her unique way of exploring identity as well as the sociopolitical skin concept through her work. Her drawings are inspired by her fascinating journey of being born in Nigeria and moving to the United States. 
Odutola treats skin as topography, showing what it means to look and be perceived as black. her work also examines undermining blackness notions. All her paintings are made with black ink. 
RELATED: Hazel Scott: The forgotten Jazz Queen
7. Elizabeth Catlett
Elizabeth Catlett was a black sculptor and graphic artist who depicted the experiences of African Americans during the 20th century. She was the grandchild of freed slaves and became one of the best multi-disciplined artists of her time. In addition, Catlett was the first artist to earn an MFA sculpture degree from the University of Iowa.  
8. Lynette Yiadom-Boakye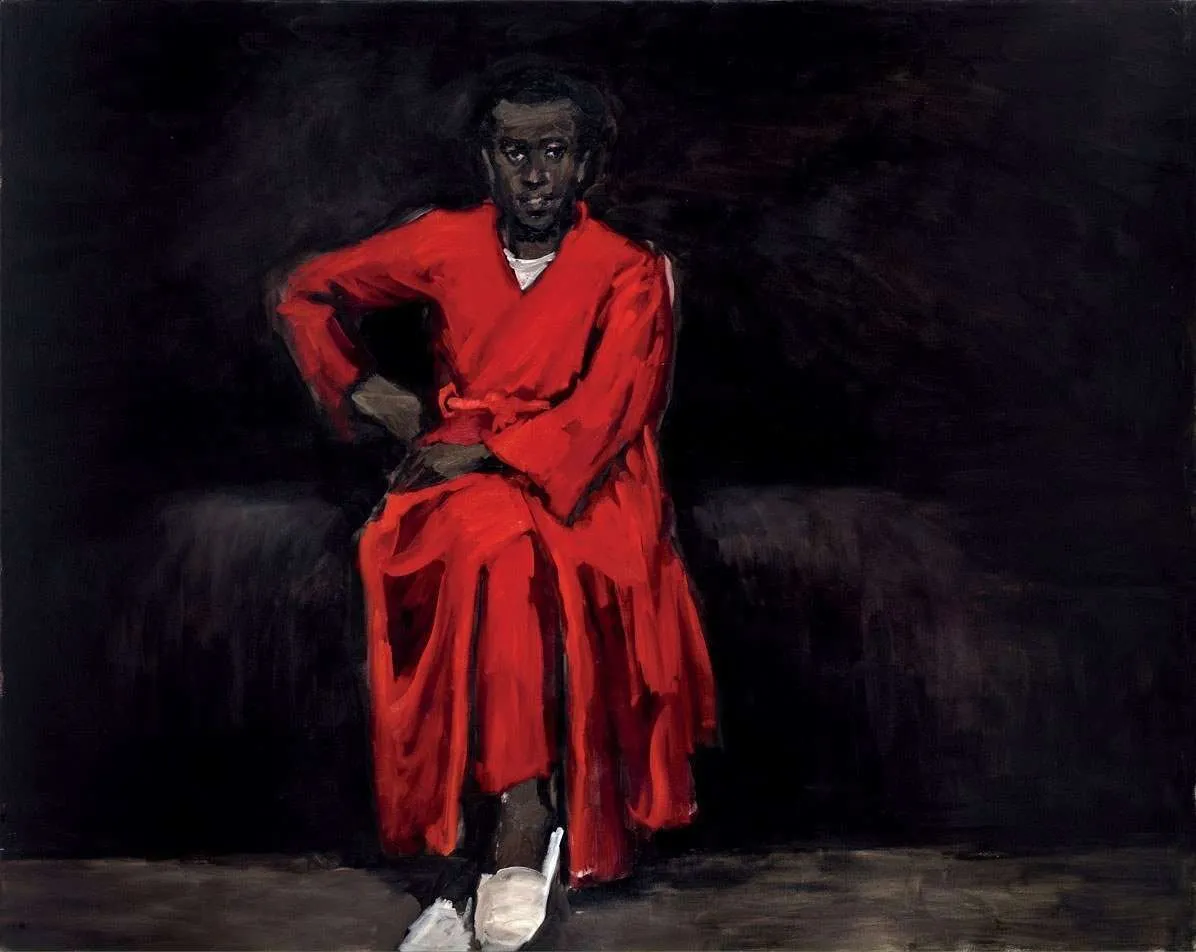 Lynette Yiadom-Boakye is a very talented painter and writer of Ghanaian descent who was born and still lives in London, England. She paints portraits of fictional subjects, mostly inspired by people and magazine photos.
Lynette's works lack a fixed narrative and have mysterious, unusual titles such as Citrine by the Ounce and A Passion Like No Other. 
9. Ellen Gallagher 
Ellen Gallagher is a successful African American artist whose medium include paintings, films, works on paper, and videos. Her work has been shown in several solo and group exhibitions. They can also be admired in many permanent collections of numerous major museums.
Some of Gallagher's pieces address race issues and nicely combine racial stereotypes with formality, depicting the society-imposed principles.  
10. Betye Saar 
Betye Saar is an African American artist who became famous as a printmaker, visual storyteller. She is also highly appreciated for her work in the medium of assemblage. During the 1970s, Saar was part of the Black Arts Movement.
Saar's work often challenges negative ideas about black people.  
RELATED: 4 Must-Own Black Culture & History Books 
11. Alma Thomas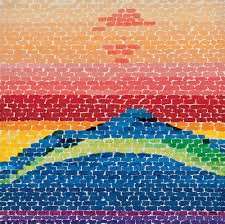 Alma Woodsey Thomas, born on September 22, 1891, a black expressionist painter and art educator. She was a cornerstone for the Fine Arts at Howard University and best known for her colorful abstract paintings.
Alma's work addressed both sexism and racism. Speaking about art, Alma once said: "Creative art is for all time and is therefore independent of time. It is of all ages, of every land, and if by this we mean the creative spirit in man which produces a picture or a statue is common to the whole civilized world, independent of age, race and nationality; the statement may stand unchallenged."
12. Kay Brown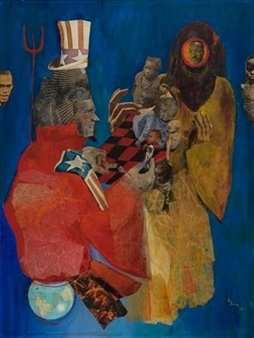 Kay Brown was one of the founders of the black women artists' collective in New York City named "Where We At." She was a contemporary artist whose work was featured in several exhibitions, including Brooklyn Museum of Art and the Albright-Knox.
The Devil and His Game, completed in 1970, is Kay's most famous work.
13. Camille Billops
Camille Billops was born and raised in Los Angeles. From an early age, she displayed an interest and a talent in the arts. Although Camille experimented in various forms of art like photography and printmaking, her primary visual medium was sculpting. Her art has been displayed all around the world in various galleries. Besides her work, Camille is also known for her complicated personal life.
Whose are are you investing in? Let us know below.