The Story of the First African American to Appear on a U.S. Coin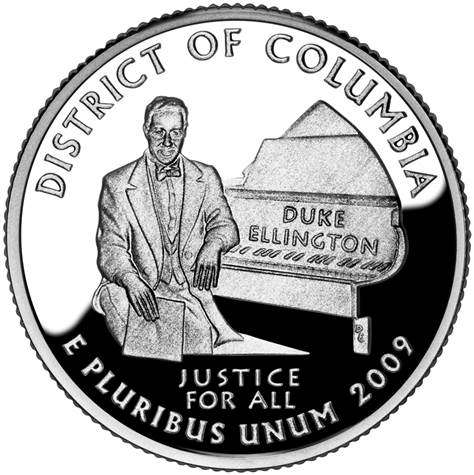 Anyone trying to catalog the African-American portrayal history on U.S. circulating coins will notice that, unfortunately, few black people were ever represented on the national coinage.
But who was the first African American to appear on a U.S. coin? 
We  have the story of 3 African Americans to appear on a U.S. coin for you. 
Starting with York. 
York: An amazing Black explorer and William Clark's life-long slave  
Well, the very first black person to appear on a U.S. circulating coin (the Missouri quarter) was York. York was the slave of William Clark (explorer, territorial governor, soldier, and Indian agent). 
In 2003, York was featured by the minted coin's artwork in a canoe together with Clark and Captain Meriwether Lewis.  
According to the information that exists so far, York was about the same age as Clark and lived with the explorer throughout childhood. In fact, York was a "body slave", which was, task-wise, similar to a personal valet.
Some historians state that Clark was cruel and insensitive towards York, which is contradicting to his heroic depiction. Despite the fact that York accompanied Clark, Lewis, and their group in the "Corps of Discovery" adventures across America, he was never compensated. Quite the opposite: Clark ordered York to leave his wife (back then, slave marriages weren't legally binding) and join him to St. Louis.
RELATED: The Incredible Story Behind The Oldest Known Portraits Of A Black Couple In America 
From this point on, no one knows for sure what happened to York. Clark declared that he'd set York free. But York wasn't able to live as a free man and died trying to return to Clark.
Other legend has it that York made his way back out to the American frontier and lived a great life amongst the native peoples.  
No images of York exist. 
Duke Ellington: A true legend 
The legendary musician was the first African American to appear as the only figure on a circulating U.S. coin. It was the District of Columbia quarter. It happened in 2009 when the coin was issued to celebrate the District of Columbia, the artist's birthplace.
The phrase Justice for all was also featured on the quarter.  
Ellington had two African American "rivals" who were considered to appear on this coin. They were Maryland-born astronomer Benjamin Banneker and abolitionist turned statesman Frederick Douglass. However, the jazz man won the honor by D.C. residents' vote.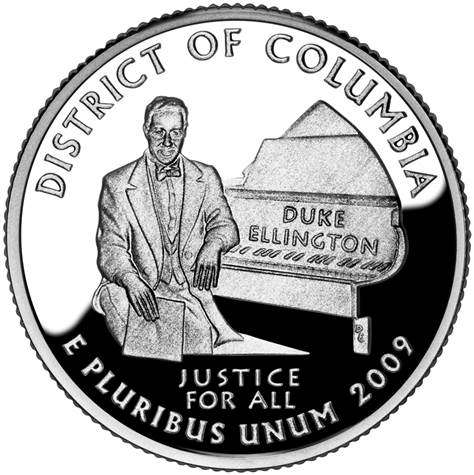 As you most probably know, Duke Ellington charmed millions with his classic musical compositions. He was a pioneering American musician and began to perform as a professional when he was only 17 years old.
Ellington managed to assemble a group whose masterpieces transcended social and racial boundaries. In 1969, he received the Presidential Medal of Freedom for traveling around the world and spreading the idea of freedom via his art.  
Hettie Anderson: The symbolic beauty 
Hettie Anderson was an African American model who, long story short, was odds-on the one to pose for Liberty on Saint-Gaudens' eagle and double eagle coins. She also posed for Adolph Weinman's Walking Liberty 50-cent (or half dollar) coin.  
The thing is that for many years, the stunning female figure depicted on the eagle coins was a complete mystery for everyone else except Saint-Gaudens' close family, friends, and work colleagues. His family actually tried to keep this information unknown, perhaps because she was black.
Thanks to William E. Hagan's research, the nearly century-old secret was discovered and Hettie Anderson received the proper kudos.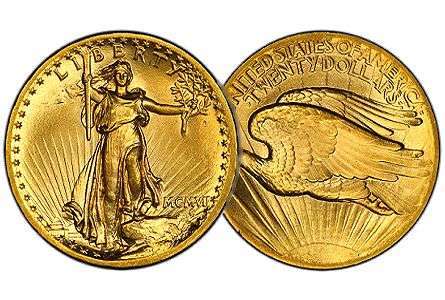 Although other models were receiving credit for Adolph Weinman's Walking Liberty half dollar coin, Weinman described Hettie in all without mentioning her name. Again, probably because she was African American.  
Hettie Anderson was a successful model born in South Carolina in 1873 and relocated to New York City. At that time, her job was very uncommon for a black woman. She also posed as the Liberty figure on Saint-Gaudens' twenty-dollar gold coin and as the Victory figure for the Sherman Monument.  
So, when we're talking about firsts, we have the first African American to appear together with other people on a coin, the first African American to appear by himself on a coin, and the first African American who posed for several coins. All have played key roles in opening the way for upcoming black figures to be featured on circulating coins.