Travis Sounds: The Creative Making A Comfortable Clothing Line For All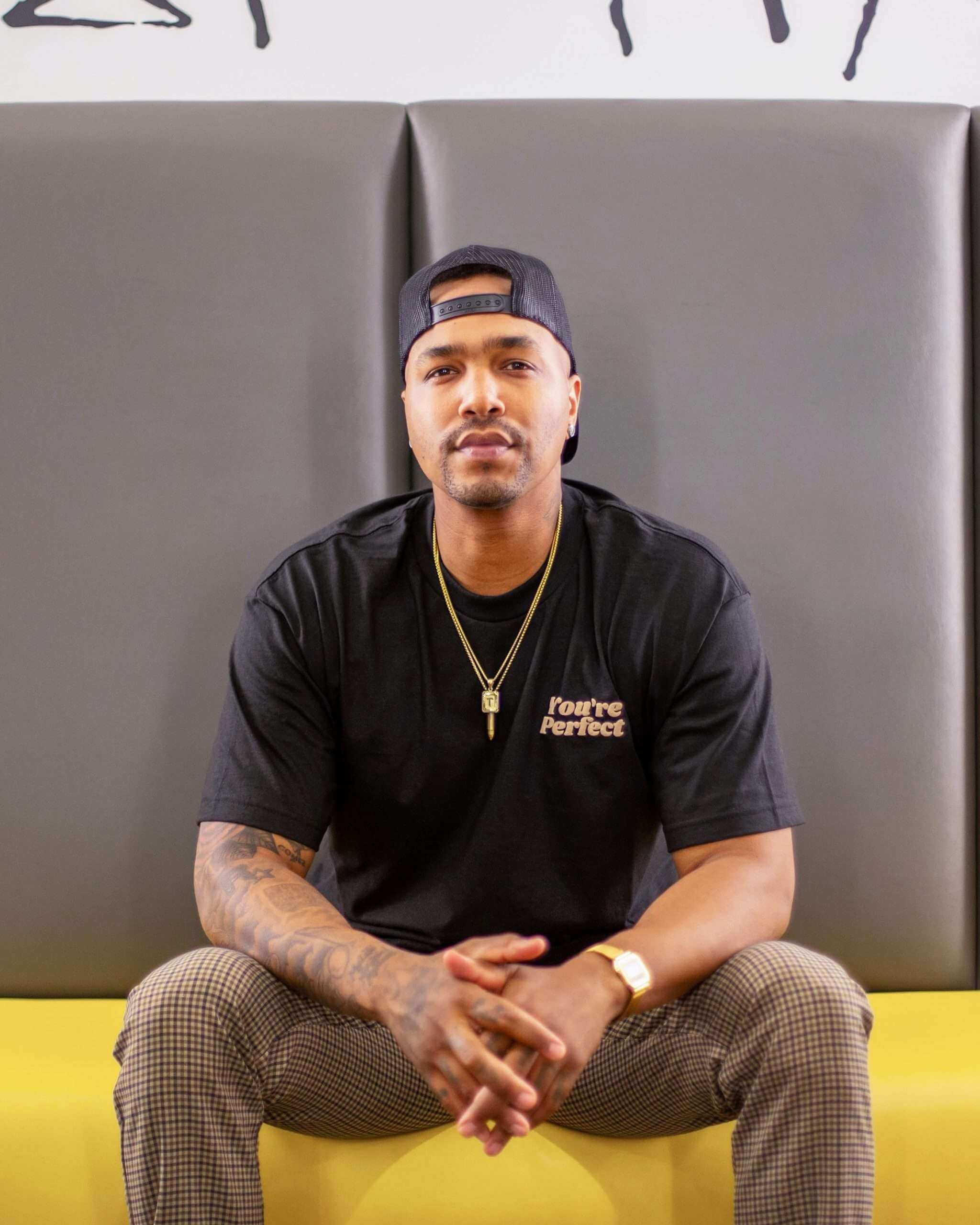 The clothes we wear allow us to express who we are. Whether through bright or neutral colors, we can be creative and share what makes us us. Travis Sounds is a creative, making a comfortable clothing line for all and encouraging those to embrace who they are. 
Travis is the creator of Avenue88 Clothing. He took the time to sit down with me and share his story, how Avenue88 came to be, and more. 
How His Clothing Line Started and What Inspired It
BE: Can you share with me how you started your clothing line and the meaning behind the name Avenue88? 
Travis: Avenue88 started as an idea back in 2016, but I officially launched it in January 2021. My grandfather owned a farm in Pixley, CA, a small town in the San Joaquin Valley, also known as Central California. The farm was located right off of Avenue 88; hints at the name of my brand. Growing up on avenue88, I learned the values of hard work, dedication, and creativity. 
https://www.instagram.com/p/CTc_qFOB2zR/
BE: How do you want people to feel when they wear your clothing, and how do you want Avenue88 to influence your community?
Travis: I want people to feel like the best version of themselves. I tried to focus on self-love and positivity in my first design, which you don't see on a T-shirt. I want my community to be inspired and know that they can do anything they put their mind to.

The Message Behind Avenue88
BE: As a creative, how do you incorporate who you are into your clothing line and messaging? What's a mantra that you live by that you share with others through Avenue88?
Travis: "You're perfect just the way you are" is a simple but effective message that every race and age group can receive. Also, Take Chances; get messy.
BE: I found out that you also have a passion for music. Has music inspired your design for your clothing line, or do you ever merge the two?
Travis: As an artist, I put in a lot of work behind the scenes that nobody really knew about. The same goes for creating my clothing line. There is a lot of work that goes into making the brand come to life. Like my music, I wanted to create something that promotes a positive message and self-awareness. I've always felt like music and fashion go hand in hand.

BE: As a Black creative, what inspires you? Is there anything from Black culture and history that has influenced you and plays a part in what you create and how you make it?
Travis: As a black creative, black culture as a whole inspires me. Our ability to make something out of nothing and adapt to anything thrown our way is beautiful to me. Also, the way I was raised inspires me. Watching how hard my mother worked to take care of my siblings and me. My grandparents and how hard they worked to become successful business owners inspired me to be a higher me.
RELATED ARTICLE: 25 BLACK-OWNED CLOTHING BRANDS TO CHECK OUT
Valuable Takeaways In Creating His Clothing Line
BE: Los Angeles is a great place for creatives to pursue their art and craft, but it can also be a challenging environment to navigate. What has been the hardest part of working in LA and creating your clothing line?
Travis: The hardest part about being in LA when you are not from LA is finding your circle of people you can trust. The LA natives are great people. It's the people that are not from LA who give it a bad reputation, lol. I've been lucky enough to have a good friend group full of creative and like-minded individuals. The hard part about creating a clothing line or starting any business is the trial and error phase. You will try ideas that might not work. You will invest money and lose money, but it's all a part of the beautiful journey of entrepreneurship.

BE: What has been the most rewarding part, and how do you think being in LA has helped you grow?
Travis: The most rewarding part is seeing people I don't know wearing my brand and receiving the message. It's always nice to see tagged Instagram posts of people wearing something that I created. LA has helped me grow because every day is a grind. The city is filled with so many amazingly talented people, that you have to really go hard every day. But you can feel the creativity in the air, if that even makes sense.
Next Steps and the Future of the Avenue88 
BE: What goals do you have for Avenue88, and how do you want to continue to connect with people as you continue to grow the clothing line?
Travis: My goal is to continue to grow my brand online and spread positivity. I want Avenue88 to be a household brand. I want Avenue88 Clothing to be in every major retail store across the country as well as overseas and every major celebrity to have an Avenu88 item in their closet #Goals lol